Kerala writers decry silence of artists, secular forces after right-wing forces Malayalam author to withdraw novel
Writers and critics say a dangerous pattern is emerging in Kerala.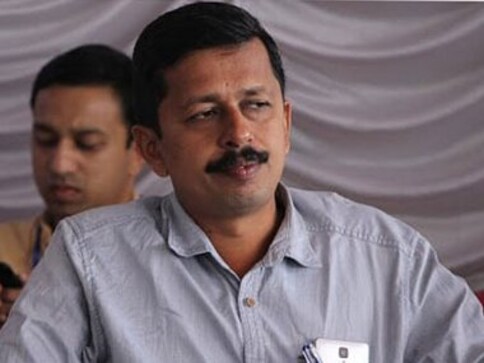 A Malayalam film with a scene showing an oracle spitting at the face of a Hindu goddess went on to become a big hit in Kerala. That was in 1973. A lot of water has flown under the bridge since the famous film by Jnanpith award winner MT Vasudevan Nair won the hearts of all sections of people. A mere reference to sex in a conversation between two characters in a Malayalam novel being serialised in the Mathrubhumi weekly in the context of temple visits of women stirred a hornet's nest in the state this week.
The objection has come from Sangh Parivar outfits, who described the conversation in the novel entitled "Meesha" (Moustache) as an insult to Hinduism and forced the author S Hareesh to stop the series after two weeks. Hareesh, winner of the 2018 Kerala Sahitya Academy award for short stories, withdrew the novel after threats against him and his family. The campaign, which began on Facebook, snowballed with right-wing activists calling him and threatening to chop off his hands.
"I have decided to withdraw my novel because of the threats and attacks against me and my family. I am too weak to take on the people who rule the country. I worked on the novel for five long years," Hareesh told Mathrubhumi news channel.
What has offended the Sangh Parivar outfits is the monologue by a character that states that when women go to temple, they are subconsciously making a declaration that they are ready for a sexual relationship. The character also says that when women don't visit the temple for four or five days in a month, it is to make it clear that they are not ready for sex on those days.
Women in Kerala normally do not visit temples during the time of menstruation. In fact, a controversy is raging over the ban on women of menstruating age from visiting the famed Sabarimala hill shrine. The temple authorities have imposed a restriction and said they are unable to follow the temple custom of devotees visiting the shrine after continuous penance of 41 days.
The custom became a topic of heated debate after a group of lawyers in Delhi approached Supreme Court and sought removal of the restrictions. Most Sangh Parivar outfits are opposing women's entry at Sabarimala. This is not the first time creative freedom is coming under attack in Kerala. In 2016, well-known literary critic MM Basheer was forced to stop a newspaper column on the Ramayana in the Mathrubhumi daily under similar circumstances.
The Sangh Parivar objected to the column and asked how a Muslim could write on the Hindu epic. Basheer stopped the column after right-wing activists threatened him as well as the newspaper editors. He said that he was not afraid of the threats but pained by the attempt to reduce him to just a Muslim.
The Sangh Parivar has also been showing intolerance to criticism against them and their leaders. The Bharatiya Janata Party launched a blistering attack on MT Vaudevan Nair for criticizing Prime Minister Narendra Modi's demonetisation drive and targeted filmmaker Kamal for not standing when the national anthem was played during a film festival.
Last month, the party also attacked writer Paul Zacharia for calling Modi a murderer. Poet Sreekumar Kareepuzha was abused and attacked when he referred to a row between Dalits and upper caste Nair community over the building of a boundary wall around a temple at Vaikkom at a function in Kollam in February.
It's not the Sangh Parivar alone which is showing intolerance to art that does not conform to their beliefs. Manorama, the biggest media group in Kerala, withdrew an issue of its 125-year-old literary magazine 'Bhashaposhini' in December 2016 after Christian fundamentalists objected to an illustration showing a half-naked dancer surrounded by nuns.
The painting, an artistic interpolation of Leonardo da Vinci's classic 15th century mural 'The Last Supper' by painter Tom Vattakkuzhi accompanied the review of a play 'Mrudwangiyudeh Durmruthyu' (The Unnatural Death of the Fragile) carried in the issue of the highly respected literary magazine. The play by C Gopan is based on Vyloppilli Sreedhara Menon's poem 'Narthaki' (Dancer) on Mata Hari, a Dutch exotic dancer and courtesan who was executed by the French during World War I on the charge of spying.
Similarly, Muslim fundamentalists forced pro-Left poet Pavithran Theekkuni to withdraw his poem on purdah (veil) from Facebook in December. The poet said that he was afraid that the fundamentalists would chop off his hands, as they did to Newman college professor PJ Joseph, who invited the wrath of the fundamentalists by framing a question on Mohammed for his students.
Writers and critics say a dangerous pattern is emerging in Kerala. Vattakkuzhy said no one came to his support when the fundamentalists forced Manorama to remove his painting from the magazine.
"A leading writer spat fire against the killers of Khalburgi at a function in which I was present. He did not utter a word against the attack on me," the painter said. The artist said he was now afraid to give expression to the realities around him due to the rising threats to creative freedom. He said he was forced to self-censor before publishing a work of art.
Vattakkuzhi said fundamentalists are gaining strength in Kerala because of the silence of fellow artists and secular forces. They seem to have lost the courage to speak against the threats, he said and added that this was a frightening situation.
"Keralites are very vocal about happenings outside the state. The killings of rationalists and writers Gauri Lankesh, MM Kalburgi, Govind Pansare and Narendra Dabholkar triggered strong waves of protests in Kerala. But none of those who were in the forefront of the protests raised their voice against the threat to creative freedom in Kerala," he added.
Noted writer and social critic, professor MN Karaserry, said the silence may be because of fear. He said most people in the state were trying to safeguard their security as the atmosphere of intolerance was growing. "Keralites have shown great sense in appreciating works of art. I feel the new generation has stopped understanding that art is an interpretation of people and the times. Those who do not understand this or pretend not to understand this are creating trouble. It is not easy to guide them correctly," says Karaserry.
Find latest and upcoming tech gadgets online on Tech2 Gadgets. Get technology news, gadgets reviews & ratings. Popular gadgets including laptop, tablet and mobile specifications, features, prices, comparison.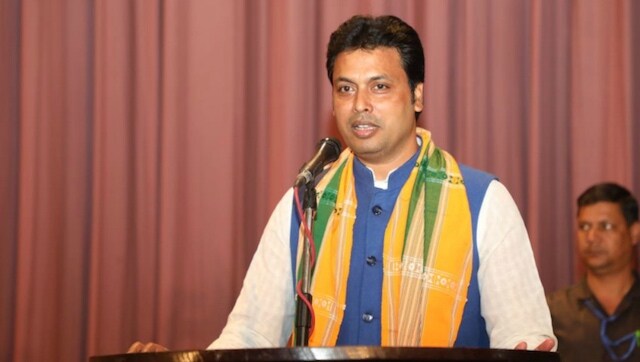 Politics
A team of 12 dissident Tripura MLAs is camping in New Delhi to meet the BJP's national president JP Nadda
World
At last count, Donald Trump trailed Joe Biden 43 percent to 51 percent in national polls and was behind in every single battleground state apart from Ohio and Texas
India
The Delhi government has announced emergency measures from 15 October and set up a war room to monitor stubble burning and the resultant deterioration in air quality