Kerala temple fire: Six Puttingal temple officials arrested
Two days after the fireworks tragedy at Puttingal Devi temple in Kerala, police on Tuesday recorded the arrest of six temple officials
Kollam: Two days after the fireworks tragedy at Puttingal Devi temple in Paravur in Kollam that left 109 people dead and more than 350 injured, police on Tuesday recorded the arrest of six temple officials.
Five officials who surrendered before police late Monday night include P.S. Jayalal (president), Krishnankutty Pillai (secretary), J. Prasad, Somasundaram Pillai and Ravindran Pillai - all top office bearers of the temple. The sixth official - Surendran Pillai, was arrested on Tuesday morning.
They are being questioned by the crime branch team led by Deputy Superindent of Police Radhakrishnan Pillai at the Kollam Crime Branch office.
Paravur police had earlier charged around 30 people including the temple committee members, the contractors of the fireworks display and his workers under charges of culpable homicide.
Five workers of the fireworks contractor Surendran are already in the custody of the police team and they have confided to police about the nature of the firework display.
The temple officials, after the tragic incident that occurred around 3.30 am on Sunday, had gone into hiding.
On Sunday, the Kerala government had ordered a judicial probe and a crime branch probe.
Around 15 houses in the immediate vicinity of the Puttingal Devi temple were damaged beyond repair in Sunday's deadly fireworks tragedy, in a pointer to the powerful explosive material that caught fire accidentally in the firecracker display.
According to women living in the vicinity of the temple, their houses are now beyond repair. "My house has been completely destroyed. The only way out is to demolish it and rebuild," a 70-year-old woman told news persons.
One of the women, Deepa, a representative of the local body at Paravur, said the tragedy has struck in more ways than one. "Apart from the injuries sustained by many, the people living nearby the temple have been struck by a trauma following the explosions and their aftermath."
Many damaged two-wheelers could be seen lying near the temple site, and bags and suitcases lay scattered around.
People of the area complain that their source of water has been contaminated by the burnt explosives and ash. "Our well is now fully polluted after the blast. We have no other source of water," said a homemaker.
More reports are emerging about damage to houses located within one square kilometre radius of the temple.
Sports
Vukomanovic comes with a broad experience of coaching in the top divisions of Belgium, Slovakia, and Cyprus.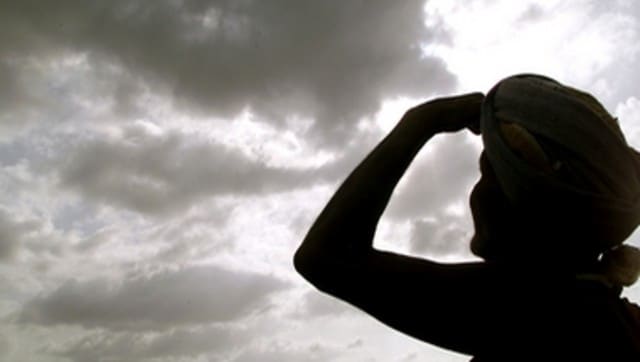 India
Here's what you need to know about what arguably remains the most important season for India
India
Lidwina Joseph, a student of Kendriya Vidyalaya at Thrissur, enclosed in her letter a drawing depicting discharge of duties by the apex court where a judge is seen hammering down the coronavirus