Kerala temple fire: 'Dead man' rises; family cremates wrong body
A man thought dead by his family regained consciousness on Monday night.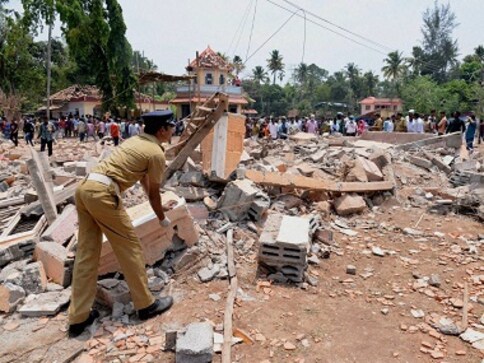 Kollam: In the aftermath of the fire that claimed at least 116 lives, a man thought dead by his family regained consciousness on Monday night. Pramod, managed to contact his family on Tuesday, a day after they had conducted his last rites, reported Hindustan Times. 29-year-old Pramod's family mistakenly identified another corpse as his on account of the fact that many of the bodies recovered from the accident site were covered in black ash.
Predictably, authorities are now uncertain about the identity of the body cremated by Pramod's family.
Pramod, an employee of the contractor responsible for organising the disastrous and illegal fireworks display at the temple, was among those victims who survived the explosion, and was being treated approximately 25 kilometres away at a hospital in Attingal, according to the report.
"For me it is almost like a rebirth. Right in the middle of the blast site I don't know how I survived," Pramod, who reportedly received burn injures and complained of hearing problems, told Hindustan Times. Pramod and his family could scarcely believe their good fortune.
Authorities have begun taking steps to conduct DNA tests on unclaimed bodies, however 21 people remain missing in the temple fire tragedy, when a huge stock of fireworks went up in flames before dawn on Sunday at the Puttingal Devi temple at Paravur town in Kollam district during a fireworks show watched by thousands. Thirteen bodies are yet to be identified, the officials said. More than 350 people were injured, and most of them are being treated in Kollam and Thiruvananthapuram.
Officials said that the health department had told the family members of those missing to reach Kollam on Wednesday. They have been asked to bring identity proof of missing kin and provide samples of their blood at a special counter at the Kollam district hospital.
with inputs from IANS
India
The percentage of infected children aged below 10 years in the total active COVID-19 cases has risen since March this year, official sources said.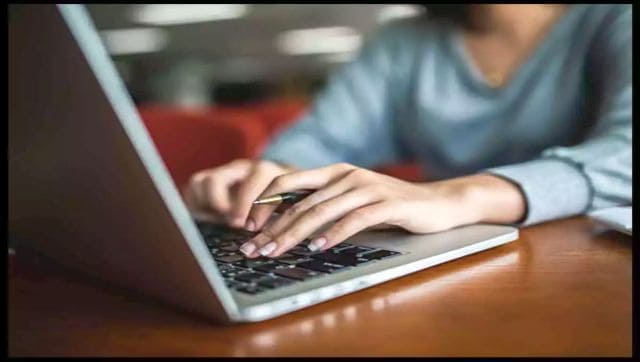 India
The trial allotment window will remain open till 16 September and the directorate of general education will issue the first allotment list on 22 September
India
V Sivankutty said deliberations with various departments are ongoing to ensure safety of the children attending the schools