Kerala police confirms Arshid Qureshi's Islamic State links
Kerala police have confirmed the IS links of Arshid Qureshi, a member of Mumbai-based preacher Zakir Naik's Islamic Research Foundation (IRF)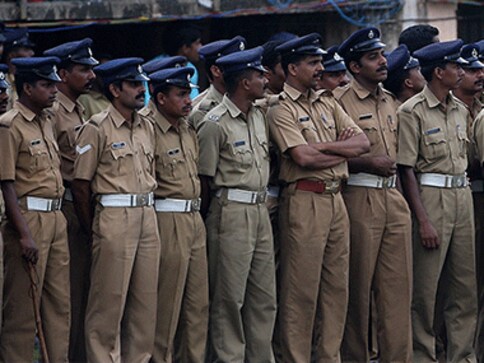 Kerala police have confirmed the IS links of Arshid Qureshi, a member of Mumbai-based preacher Zakir Naik's Islamic Research Foundation (IRF).
The confirmation came in a report filed by the police team probing the disappearance of 21 people from the state in suspicious circumstances filed before the Ernakulam Principal Sessions Court on Monday seeking the custody of Qureshi and his associate Rizwan Khan. Firstpost has a copy of the report.
The two were arrested last week jointly by a state police team and Maharashtra Anti-Terrorism Squad (ATS) from Mumbai on a complaint filed by Ebin Jacob, brother of Merin alias Mariyam that she was radicalised by her husband Yahiya with the help of Qureshi. The court has remanded them to police custody for two weeks.
The two were brought to Kochi on Sunday under tight security. They were straight taken from Cochin International Airport to Kalamassery Armed Reserve camp for interrogation. Senior police officers quizzed the two on Sunday.
Ernakulam range Inspector General of Police S Sreejith said that other investigating agencies may also interrogate them. The National Investigation Agency (NIA) had questioned them once in Mumbai. Qureshi and Rizwan would also be taken to Palakkad and Kasargod, from where the other missing people are from, for further investigation.
The police in its report said that their preliminary investigation had revealed that the duo had radicalised Mariyam after forcibly converting her to Islam in September 2014 with the purpose of recruiting her to IS for undertaking subversive activities.
Mariam's husband, who had converted from Christianity to Islam, had lured Mariyam by feigning love; the report said adding that he had also tried to forcibly convert her brother. He had come and stayed near his house at Thammanam in Kochi for the purpose. Qureshi joined Yahiya in radicalising Ebin Jacob when he went to Mumbai.
The police have charged Rizwan Khan, who was arrested from Kalyan following the interrogation of Qureshi, with complicity in the forcible conversion and marriage of Mariyam. Khan allegedly posed as the guardian and signed on the "nikahnama" of Mariyam.
Khan, who was running a marriage bureau at Kalyan, had associated with Qureshi for registering the marriage of people converted from other religion to Islam. The duo allegedly converted 800 people across the country so far, according to reports.
Cases under sections 120 B (criminal conspiracy) and 153 A and 370 (promoting enmity between groups) under Indian Penal Code (IPC) Section 13, 39 (a) (i) of Unlawful Activities Prevention Act (UAPA) have been registered against the three.
The police also produced records of Juma Masjid Trust of Mumbai regarding the conversion of Mariyam to Islam, passport of Qureshi and his bank account details seized from his residence at Navi Mumbai as evidence for remanding him to the police custody.
A senior officer of the investigation team, who did not want to be identified, told Firstpost that they would question Qureshi and his associate to find out whether they had any connection with other 19 people who have been missing from the state for the last two months. Two of these include Yahiya's brother and his wife.
The officer said they would also find out whether Naik's IRF had any connection with the activities of Qureshi, who worked as guest relation officer at IRF.
"We have so far not received any concrete evidence to connect Qureshi with the other missing people. We have not questioned him in detail so far. We will do that after we get him in our custody," the officer said adding that they will be able to give more details only after the interrogation.
Abdul Salam, whose nephew was among the 17 people missing from two villages in Kasargod district, said he had no information that the missing people had any contacts with Qureshi. He told Firstpost that the family members of other missing people had also not made any mention about Qureshi.
Meanwhile, Salam's nephew Hafeesudeen and Ashfak contacted the family members through WhatsApp last week again. Hafeesudeen's message to his sister informed that he was safe in his new location. The message Ashfak addressed to his father had similar content.
Police said that the purported messages were traced to have originated from Tora Bora valley in eastern Afghanistan. Experts were trying to ascertain the location.
also read
World
Rana was arrested in the US on an extradition request by India for his role in these attacks. India's NIA is probing into his role in the 26/11 attacks carried out by Pakistan-based Lashkar-e-Taiba terrorists in 2008.
India
The NIA has already arrested 19 members of various criminal gangs, two arms suppliers and one financier connected with the network under the Unlawful Activities (Prevention) Act
India
Working in conjunction with other co-accused, as well as LeT and TRF handlers and operatives, Muneer actively supported these terrorist organizations and received funds from LeT operatives to further their nefarious objectives