Kerala 'love jihad' case: Will the judiciary focus on Hadiya's personal liberty instead of infantilising her?
Is it Hadiya's freedom if she is "allowed" to pursue her studies but not "allowed" to go back to her husband, Shafin?
In 2017, the Indian judiciary's tryst with women's rights has been outrageous. From being reluctant to adjudicate on marital rape to upending the concept of consent in the Farooqui case to victim-blaming a rape survivor in the Jindal Law School case, the judiciary's observations, this year, have been replete with patriarchal undertones. It is most unsettling that when it comes to women's issues, the judiciary puts patriarchal structures above constitutional freedoms.  Perhaps the most bizarre case of the year has been the Hadiya case.
Hadiya, previously known as Akhila, is a 24-year-old woman who left her house, converted to Islam and got married to Shafin Jahan. Her father, Ashokan, filed a habeas corpus petition to bring her back home. The case is simple and straightforward – the courts should have dismissed the petition, on the grounds that Hadiya is an adult of sound mind, who can make her own decisions. However, the court annulled an inter-religious marriage, and decided in favour of her father. Why? Because according to the Kerala High Court – "She has no idea as to what she wants in life. She appears to be under the control of someone else. It is evident that she has been indoctrinated and influenced by persons whose identities have not been ascertained." The judiciary exercised its parens patriate (protective role where citizens do not have the capacity to protect themselves) jurisdiction over the matter.
The Supreme Court's intervention, during Shafin's appeal, in the case came with security concerns; according to the apex court, Hadiya was forcibly indoctrinated, and that there was a pattern of forced conversions in India. A National Investigation Agency (NIA) probe was ordered, Hadiya's father became her court-appointed custodian, there was an alleged involvement of Islamic State and the whole affair was just "love-jihad".
Finally, after four months, numerous hearings later, Hadiya was produced before the apex court. Hadiya's request to thein court was that she be able to continue her studies. She wanted to be left alone with her husband, Shafin Jahan. Her appeal was simple and direct – "I want freedom…I want to remain true to my faith." The Court ordered that she continue her course at Salem college, but refused to comment on the marriage or her reunion with Shafin, which is the pivot of the case. By doing this, the Supreme Court has failed Hadiya in every way.
The case, right from the beginning, has been about Hadiya's personal liberty, and her human rights as an adult woman with agency.
Yet for the judiciary, this case has been about everything except Hadiya's agency as a woman. Clearly, the Supreme Court is undecided about 'Hadiya's freedom' and what it means in the present circumstances. And yet, the courts steer clear of the constitutional framework in this case.
Hadiya's case has been, from the very outset, a violation of Hadiya's freedoms. In declaring her marriage "of no consequence in the eye of the law", in keeping her on house arrest, in separating her from her partner Shafin, and in subjecting her to the torture by her father, the judiciary has violated her personal liberty again and again, each time, causing more disruption in her life. There has been a blatant violation of Hadiya's constitutional freedoms under Article 14 (equality before law), Article 19 (1) (d) (freedom to move freely), Article 21 (right to life and dignity) and Article 25 (right to freedom of religion).  Not once, not even yesterday when she was produced in court, did the judiciary treat her as an independent, self-sufficient woman. Not once has the judiciary been able to come to terms with the fact that Hadiya converted to Islam, fell in love and married a man of her own volition. Because identifying this would mean recognising that women have the autonomy to decide for themselves.
Moreover, is it Hadiya's freedom if she is "allowed" to pursue her studies but not "allowed" to go back to her husband, Shafin?
And according to the order, while she continues her studies, the NIA probe will continue. The judiciary has, throughout the case, infantilised an adult woman who can consent to her own marriage and is aware of her rights. And such judicial infantilisation is anything but a protection of rights. The judiciary has tried to "protect" Hadiya's interests in many ways – by keeping her away from Shafin, by ordering NIA probe, by appointing her father as custodian and now by allowing her to continue her studies. But does such protection mean the protection of rights?
In my opinion, no, Hadiya has become an object of the judiciary – she has been so dehumanised that her own opinions and interests mean nothing to the courts. They are trying to build a narrative of protection of women, and Hadiya's freedom won't be allowed to change this narrative. Monday's order was about the apex court deconstructing Hadiya's freedom and oversimplifying the facts. It was about the judiciary's inability to understand concepts of personal liberty, autonomy and freedom.
Frankly, there is nothing left in this case anymore. Hadiya has spoken about what she wants, not once but several times but Monday was the first time that the Supreme Court decided to hear her. After eight hearings, even now, the apex court refuses to apply constitutional principles in a way that protects the rights of the person concerned.
In many ways, it is a system failure. The Kerala High Court made a mistake in delivering a sound judgment and instead of quashing it, the Supreme Court is out to cover it up. The topmost court in the country cannot adjudicate on the basis of issues, instead of rights and freedoms. Hadiya has ceased to be a person in the eyes of the judiciary, she has become the poster-child for judiciary's blunders. In years to come, we will analyze this case to understand when courts should not exercise judicial activism.
The next hearing of the case is on 12 January. We hope that until then the apex court deconstructs the constitutional document to redeem itself and to do justice to Hadiya's freedom.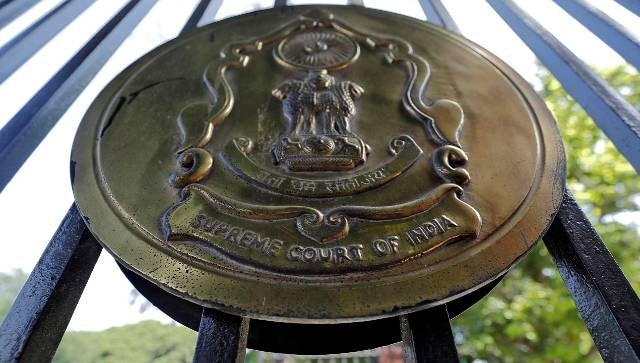 India
Chief Minister Himanta Biswa Sarma asserted that not an inch of Assam's land could be encroached by the neighbouring state
India
The heart of the conflict is an unresolved border issue — a 164.6-kilometre long inter-state border, which separates Assam and Mizoram. This border is shared by three districts of South Assam — Cachar, Hailakandi and Karimganj — and three districts of Mizoram — Kolasib, Mamit and Aizawl
World
US president Joe Biden has been facing tremendous pressure from lawmakers in both parties to come up with a plan to help evacuate Afghan military helpers before the US troop withdrawal on 31 August