Kerala 'love jihad' case: Hadiya's 'victory' no cause for celebration, it sets terrible precedents for women's rights adjudication
Hadiya's 'hard-won victory' should not call for celebration as it is not something that the Judiciary aspires to do – the bare minimum for women's rights.
On 8 March, the Supreme Court set aside the Kerala High Court's judgment that annulled the marriage between Hadiya, a woman who had converted to Islam from Hinduism, and a Muslim man, Shafin Jahan – a marriage that had triggered an enormous legal debate in the country.
In doing so, the apex court restored Hadiya's freedoms and liberties, observing that "marriage and intimacy are the core of plurality in India". By recognising Hadiya's rights, the Supreme Court has upheld the Indian woman's right to choose, and through a long-winding legal process. But must we celebrate the obvious?
Should we not be outraged that the Supreme Court waited until 8 March, International Women's Day, to state that the judgment from Kerala HC was outrageous and erroneous? Must we celebrate a judgment that does the bare minimum – affirms that an adult woman has the right to choose her partner?
The case was simple – Hadiya, who was previously known as Akhila Ashokan, converted to Islam and subsequently married Shafin. Her father, KM Ashokan, filed a habeas corpus petition alleging that his daughter had been abducted and that she be returned to his protective custody. The intention of filing of a habeas corpus petition is to secure the liberty of those who were illegally confined by the police.
A Division Bench of the Kerala HC, on 25 May last year, in a disturbing judgment, stated that Hadiya's marriage was a "sham" and sent her to her parents' custody. The Bench, consisting of Justice Surendra Mohan and Justice Abraham Mathew, made some very troubling judicial observations – "a girl aged 24 years is weak and vulnerable, capable of being exploited in many ways" and "her marriage being the most important decision in her life, can also be taken only with the active involvement of her parents."
Shafin, in a bid to challenge this decision, filed a Special Leave Petition before the Supreme Court, stating that their marriage was annulled without a legal basis. The Supreme Court Bench of Chief Justice JS Khehar and Justice DY Chandrachud assumed a parens patriae jurisdiction, directed a National Institutional Agency (NIA) probe against Shafin, and declared Hadiya's father as her custodian.
This was a series of bizarre orders by the highest court in the country, where legal principles and constitutional values were clouded by morality and prejudice. As the high court categorically affirmed that Hadiya was "weak and vulnerable" and had been exploited and "brainwashed" into making this decision, the Supreme Court did not put an end to conversations around "forced conversions" and "love-jihad".
So, what was the Supreme Court's jurisprudence in the Hadiya case? Why did the Supreme Court expend all its energies into enabling the Kerala HC's problematic trajectory of a woman's fundamental freedoms? Most importantly, why was the Supreme Court deciding a matter on questions of fact, rather than questions of law?
As the highest court of the country, the apex court's fundamental job is to apply relevant legal principles to a case and interpret the law. In fact, senior counsel Kapil Sibal, who appeared on behalf of Shafin, stated very pertinent issues: "One, can in a habeas corpus petition, the high court suo motu proceed to nullify a marriage? And second, it a settled position of law that no third party can move any proceeding in any court in respect of marriage between two consenting adults."
The Judiciary's approach to this case has, from the very beginning, been an infraction on gender equality. The high court's reluctance to recognise Hadiya as a person with rights, the Supreme Court's systematic deconstruction of Hadiya's human rights and its welfarist approach towards her all reek of misogyny and prejudice.
More importantly, the Bench waited for a long time to hear Hadiya's statement, therefore, validating the Kerala HC's absurd observations that Hadiya, a girl in her 20s, did not have the mental capacity to know what she wanted.
The Supreme Court kowtowed to conspiracy theories of "love-jihad" and terrorism and national security threats. There is also a tone of communal and religious prejudice in all the orders, leading up to the last one that restores Hadiya's freedoms. There was no question of law that the Supreme Court delves on; most of its orders throughout the judgment are based on morals. The only thing that the "jurisprudential conundrum" of Hadiya's case does is indicate how not to adjudicate a woman's rights case in 2018.
There is, of course, a major issue with how the judicial processes were conducted in this case, that might rear its ugly head in the future. It exposed the pattern of protectionism that the Judiciary often uses while adjudicating women's rights cases. Moreover, the approach that the Supreme Court had, in this case, is blatantly against the human rights approach that our Constitution adheres to.
This pattern treats women as objects that need to protected by the law and in turn, by the Judiciary. The Supreme Court assumed a parens patriae jurisdiction and directed that Hadiya go back to her father, as it assigned him her custodian. These are terrible precedents for women's rights adjudication in India. And this is what we need to combat, going forward.
Hadiya's "hard-won victory" should not call for celebration because it is not something that the Judiciary aspires to do – the bare minimum for women's human rights. Hadiya's case should not be considered our baseline on gender equality. It was regressive and should be regarded bad in law. The Judiciary should not pride itself on this judgment, and we should not applaud the court for doing its job.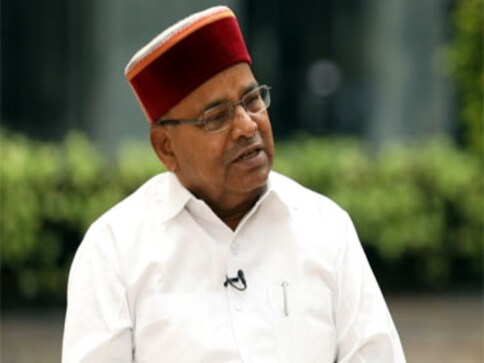 Politics
From governors to tribal leaders and even a former Lok Sabha speaker, the BJP has a glut of candidates to choose from and much to ponder while making its choice
World
Built by China State Shipbuilding Corporation Limited, the Fujian has a displacement of more than 80,000 tonnes and is equipped with electromagnetic catapults and arresting devices
World
Born into a modest family on Colombia's Caribbean coast, Petro embraced leftist politics as a teenager after the 1973 coup d'etat in Chile that unseated Marxist president Salvador Allende. A father of six, Gustavo Petro is seen as a good orator, though not necessarily charismatic