Kerala IPS officer's 14-second 'annoying' stare rule can get men booked
Kerala Excise Commissioner Rishiraj Singh while speaking at an event held in Kochi on Sunday reportedly said, "A case can be filed against men who 'annoyingly' stare at women for more than 14 seconds.'
Kerala Excise Commissioner Rishiraj Singh while speaking at an event held in Kochi on Sunday reportedly said, "A case can be filed against men who 'annoyingly' stare at women for more than 14 seconds."
The event, according to an article by The Indian Express, was about women's safety.
During the event, he also urged women to come forward and speak up against physical or sexual harassment that they face. India Today reported that he asked all women to carry small knives or pepper sprays to defend themselves.
He also emphasised on the importance of learning martial arts as a life skill.
Supreme Court lawyers KV Dhananjaya called it a "mindless" statement. "There is no such provision in any law of this country and there cannot be such a mindless provision of law in any other country of the world. Period."
Sports minister EP Jayarajan termed the comments as "disgusting".
Although the Justice Verma committee recognised and recommended punishments for sexual offences like voyeurism, stalking and acid attacks, stalking is still out of the purview of the law.
Twitteratti, like they usually troll the weirdest and stupidest, have trolled Singh. Here are some of the hilarious tweets:
@vasudevan_k Instead of courting, everybody will be counting.

— Raj (@chennaikaran) August 15, 2016
Start singing 'Ek do teen' and get arrested as soon as the first line ends. #14secondrule

— సంగీత కొడితాల (@skodithala) August 15, 2016
Expect a rise in usage of stopwatches in Kerala. #14secondrule #rishirajsingh

— Varun Nair (@varunnair) August 15, 2016
What if someone stares for 13.9999999 seconds. Math wins. Rule to be followed #14secondrule #rishirajsingh

— Gautham Reddy (@Gautham_rdy) August 16, 2016
Find latest and upcoming tech gadgets online on Tech2 Gadgets. Get technology news, gadgets reviews & ratings. Popular gadgets including laptop, tablet and mobile specifications, features, prices, comparison.
India
The 'cut-off' comprises of the minimum qualifying percentile and score that a student needs to pass the exam; NEET 2020 cut off will be declared online with the results
India
In the Rajya Sabha, Union minister Harsh Vardhan said that a coronavirus vaccine is likely to be available in India by early next year and added that the Centre is aiming to bring down India's COVID-19 mortality rate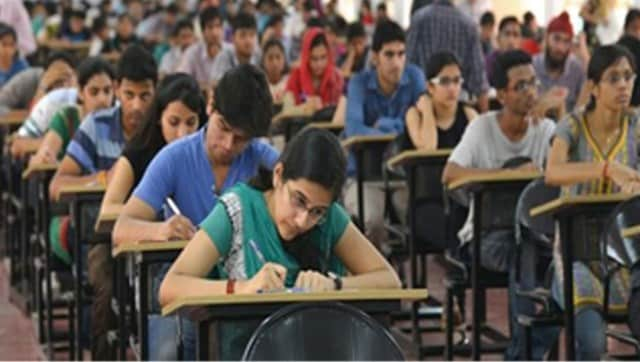 India
The scores of the candidates who appeared in KEAM 2020 was released on 9 September, 2020, by the Commissioner for Entrance Examinations Kerala