Kerala health official arrested for raping nurse; lured her on pretext of giving COVID-19 certificate, says police
The incident came to light a day after a 19-year-old woman was raped by an ambulance driver as she was being shifted to a COVID care centre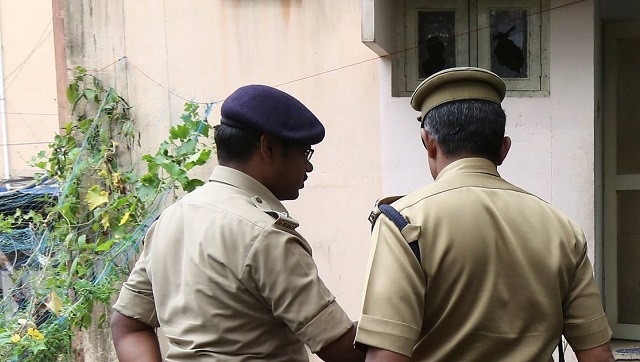 Thiruvananthapuram: In yet another shocker from Kerala, a woman, who was under quarantine, has alleged that she was raped by a health worker recently.
The accused, a junior health inspector at a primary health centre, was arrested on Monday and a case under IPC section 376 (rape) registered against him, police said.
The incident came to light a day after a 19-year-old woman was raped by an ambulance driver as she was being shifted to a COVID care centre at Pandalam in Pathanamthitta district on Saturday midnight.
A police officer of the nearby Pangode police station said the 44-year-old woman, who was working as a home nurse at Malappuram, had returned to her home at Kulathupuzha recently and was asked to undergo quarantine by the health inspector.
She also underwent an antigen test which was negative and was told by the man to collect the test certificate from his flat at Barathanoor, police said.
The woman in her complaint stated that she went to his house on 3 September and was sexually attacked after being tied up and was allowed to leave only the next day.
Meanwhile, the Women's Commission has on its own registered a case against the health inspector and directed the state Health secretary to initiate disciplinary action against him.
Condemning the incident, leader of the opposition in the state assembly Ramesh Chennithala said the two incidents of rape have brought shame to the state.
These incidents show the "serious lapses" on the part of the health department, he alleged.
India
This comes as more than 150 people allegedly linked with the Popular Front of India were detained or arrested in raids across seven states on Tuesday, five days after a similar pan India crackdown against the group often accused of being linked to radical Islam
India
The verification process needs to be completed within a duration of 30 days from the date of result announcement of the Win Win W 685 result
India
The police registered the case on its own, a day after a short video of an armed Sameer escorting a group of children to the Madrasa had gone viral