Kerala HC says not all inter-religious marriages are 'love jihad', terms re-conversion centres unconstitutional
The Kerala High Court on Thursday held that all inter-religious weddings cannot be viewed as love jihad as it upheld a marriage between a Hindu woman and a Muslim man.
Kochi: The Kerala High Court on Thursday held that all inter-religious weddings cannot be viewed as love jihad as it upheld a marriage between a Hindu woman and a Muslim man. A division bench comprising justices V Chitambaresh and Sathish Ninan made the observations in its judgement on a habeas corpus petition filed by the man. A habeas corpus plea is filed to ensure a person under arrest is brought before a court which will determine whether the detention is legal.
"We are appalled to notice the recent trend in this state to sensationalise every case of inter-religious marriage as either love jihad or ghar wapsi even if there was platonic love between the spouses before," the court said.
The bench also cited the Supreme Court order in the Lata Singh versus state of Uttar Pradesh case of 2004 to emphasise the need for encouraging inter-caste and inter-religious marriages.
"We caution that every case of inter-religious marriage shall not be portrayed on a religious canvass and create fissures in the communal harmony otherwise existing in the Gods Own Country - Kerala," the bench said and upheld the marriage.
It said the present case was projected by the parents of the woman as love jihad whereas the man, who was in love with her and married her later, termed it as ghar wapsi (a bid to coerce her to come back).
The woman from Kannur had left her home on 16 May along with the Muslim youth. On a complaint from her parents, police had traced and detained them in Sonepat in Haryana a month later.
Initially, a lower court had allowed the woman to go with her parents, who then lodged her in a yoga centre at Tripunithura in Ernakulam district allegedly to make her give up the relationship with the Muslim man.
When the woman was produced before the high court on August 18, she had interacted with a single judge and expressed her desire to go back with parents.
Subsequently, when the petition came up for hearing four days later, the woman retracted her stand and told the division bench that she made the statement expressing her wish to go with her parents under pressure.
She alleged that she was tortured at the yoga centre. It was being run "to coerce the inmates to return to Hindu religion", she had charged. During the litigation and counter-litigation by both sides, the woman and man had got married legally.
The division bench applauded the "extra-ordinary courage" shown by the girl to live up to her conviction and "decry the attempt of her parents to deflect the course of justice by misleading litigations".
It observed their marriage had now been registered too. The court also observed that any centre for forcible conversion or re-conversion had to be busted by the police whether it was Hindu, Muslim or Christian lest it offends the Constitutional right.
Article 25 (1) of the Constitution guaranteed every citizen the right to freely profess, practice and propagate any religion which cannot be trampled upon by subversive forces or religious outfits, the court observed.
The judgement began with a quote from American poet Maya Angelou who famously said: "Love recognises no barriers. It jumps hurdles, leaps fences, penetrates walls to arrive at its destination full of hope."
It may recalled that another division bench of the Kerala High Court had in May annulled the marriage of a 24-year-old woman with a Muslim man after allegedly forced to convert to Islam, terming it as an instance of love jihad.
On an appeal by the husband, the Supreme Court had on 16 August ordered a probe by the National Investigation Agency into the case as the agency claimed it was not an isolated incident but a "pattern" that was emerging in Kerala.
India
Lidwina Joseph, a student of Kendriya Vidyalaya at Thrissur, enclosed in her letter a drawing depicting discharge of duties by the apex court where a judge is seen hammering down the coronavirus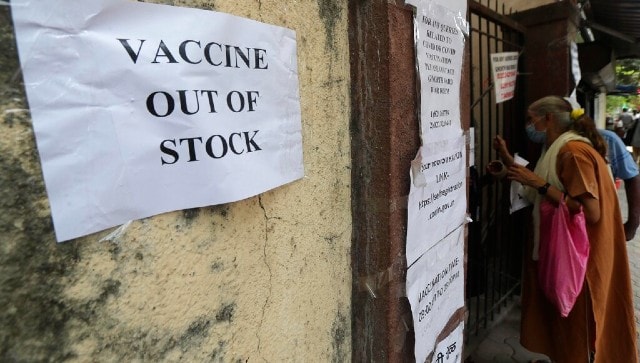 India
Punjab, Delhi, Rajasthan, Uttar Pradesh, Gujarat, and Maharashtra reported 7.08%, 3.95%, 3.91%, 3.78% 3.63% and 3.59% respectively
Sports
FIFA's ban comes in the wake of East Bengal and KBFC's failure to comply with "financial obligations" for their former players Johnny Acosta and Matej Poplatnik.