Kerala, after the floods: Govt focuses on cleaning houses and public places; 12,000 people volunteer to help in operations
Pinarayi Vijayan has said that most of the stranded people have been rescued and searches would continue in isolated houses in Kerala to find if any persons are trapped.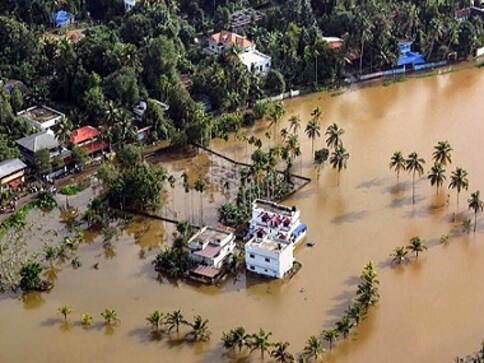 Thiruvananthapuram: With operations to rescue stranded people from flood-affected areas nearing a close, the Kerala government on Wednesday turned its attention to cleaning of houses and public places which were damaged in the unprecedented rains which ravaged the state.
According to the Disaster Management State Control room, 231 people have lost their lives and 32 are missing in flood-related incidents since 8 August. Nearly 14.50 lakh people from 3.91 lakh families are still in about 3,879 relief camps across the state. The largest number of people in relief camps was in the worst-affected Ernakulam district with a total of 5.32 lakh in 850 camps.
Though water has started receding in some places, areas near the river banks and Kuttanand in Alapuzha continue to be under water. More than 3,000 squads under health and local self-government departments have started the process of cleaning houses and public places, official sources said.
Chief Minister Pinarayi Vijayan has said that most of the stranded people have been rescued and searches would continue in isolated houses to find if any persons are trapped. Indian Air Force personnel rescued 15 people, including 11, who were trapped in an areas cut off due to landslides in Nelliyampathy in Palakkad district on Tuesday.
Officials said about 12,000 houses were cleaned on Tuesday and about 12,000 volunteers were on the field. Nearly 3,000 carcasses of cattle were buried across the state on Tuesday, officials said. In a show of unity, a group of Muslim youths cleaned up temples in Malappuram and Wayanad districts.
The state government has sought a relief package of Rs 2,600 crore under the National Rural Employment Guarantee Act (MNREGS) scheme and also under centrally-sponsored programmes. The chief minister informed Prime Minister Narendra Modi during his visit to the flood-affected areas on Sunday that Kerala had suffered a loss of Rs 19,512 crore as per preliminary estimates and only after water recedes the exact loss and damage could be assessed.
The state had also sought an immediate relief of Rs 2,000 crore to take up relief works and the Centre sanctioned Rs 500 crore to the state. The Chief Minister's Disaster Relief Fund (CMDRF) had received donations to the tune of Rs 309 crore till Tuesday evening through online and deposits in the special SBI account. The UAE government also offered an amount of USD 100 millions (about Rs 700 crore) for the state's reconstruction.
The toll rose to 231 on Tuesday in one of the worst floods witnessed in the last century in Kerala with the recovery of eight more bodies from different parts a fortnight after a murderous monsoon rampaged through the state in its second spell that began on 8 August.
India
The ties between India and the Maldives have been on an upswing since Solih took charge of the top office in November 2018. Prime Minister Modi attended the inauguration ceremony of president Solih
World
Prime Minister Modi also expressed hope that Sri Lanka will witness quick economic recovery, ensuring the prosperity and well-being of its people
India
An FIR (first information report) was registered against them after the Supreme Court last month dismissed a plea filed by Zakia Jafri, whose husband and former Congress MP Ehsan Jafri, was killed during the riots