Cauvery issue decoder Part Two: SC order to Karnataka goes against ground realities
If the southwest monsoon, or whatever is left of it, doesn't produce rains in Karnataka and if the northeast monsoon fails Tamil Nadu too, famine will stalk the Cauvery basin in both states.
The latest war between Karnataka and Tamil Nadu over sharing Cauvery is something like this:
Two weeks ago, Karnataka's bucket was half-full. Tamil Nadu's own bucket was only a quarter-full. On a petition by Tamil Nadu, the Supreme Court ordered Karnataka to release some water to its neighbour. Karnataka did. Now, Tamil Nadu's bucket is half-full and Karnataka's is quarter-full. Yet, Tamil Nadu demands more water, but Karnataka says: Not a drop more. Problem: There isn't enough water to keep both the buckets even half-full. Blame the poor monsoon for it.
This is the reason why Karnataka finds the Supreme Court's Tuesday order, asking it to release 6,000 cusecs for a week, "unimplementable", and the state is even actively considering defying it. But as it happened twice in the past, the state will fall in line even after such a defiance, once Tamil Nadu rushes back to the court with a contempt of court petition.
The Supreme Court's order on Tuesday to force the Centre to constitute a Cauvery Management Board (CMB) is a stroke of exemplary judicial wisdom and will go down in the history of water disputes as a landmark ruling. This is despite Tamil Nadu considering it a "historic" victory, and Karnataka calling it a "big blow" to its autonomy.
But forcing Karnataka to release 6,000 cusecs of water for a week in the present circumstances defies legal logic and clearly goes against ground realities. The court also ignored the recommendation of the Cauvery Supervisory Committee (CSC), which only the previous day said Karnataka should release 3,000 cusecs for 10 days.
The court's directive is especially surprising considering that, in the very same order, it insists on the setting up of the CMB, a body of officials, to end the dispute in the long term. The CSC, even if it's a pro-term body formed three years ago in the absence of CMB, is a similar grouping of officials.
Even the CSC's directive on Monday, asking Karnataka to part with 3,000 cusecs for 10 days, provoked immediate objections from Karnataka and Tamil Nadu, with the former saying it was too much of water to give and the latter maintaining that it was too little to get. Karnataka hoped that the court would at least stick to CSC's quantum of release.
The CSC's head and union water resources secretary Shashi Shekhar said that the committee had taken into account the rainfall, daily inflow of water into reservoirs, Karnataka's drinking water needs and Tamil Nadu's requirement for its samba (paddy) crop.
Though it looks as though the Supreme Court has "doubled" the quantum recommended by the CSC, it hasn't. The SC's order of 6,000 cusecs for seven days means Karnataka parting with 3.8 tmcft over a week. The CSC's order of 3,000 cusecs would have meant 2.7 tmcft in 10 days.
Karnataka finds that it's not in a position to release any more water than it already has, whether it's 3.8 tmcft or 2.7.
Now let's translate the bucket analogy into some real figures.
On 2 September, Tamil Nadu told the Supreme Court that it had 33 tmcft of water in its main dam at Mettur. On that day, Karnataka had about 50 tmcft in all its four major dams. But on Tuesday, Mettur had 50 tmcft and Karnataka's four reservoirs together had 27 tmcft.
In the last two weeks, Karnataka released some 16 tmcft to Tamil Nadu. And Tuesday's verdict would add 3.8 tmcft more to Tamil Nadu's stockpile.
The CSC's 3,000-cusecs recommendation seemed to be the best under the circumstances and fair to both Tamil Nadu and Karnataka, but the court raising it by 1.1 tmcft came as a disappointment to dispassionate observers.
Here is what it, of course, means to the two states. Tamil Nadu says this is barely enough for 10 lakh acres of samba crop. Karnataka contends that whatever it is left with now in its reservoirs is hardly enough to meet the drinking water needs of Bengaluru and two other towns, let alone agriculture.
The claim by Karnataka that it has enough water only for drinking purposes should be taken with a pinch of salt. And yet, releasing 6,000 cusecs for a week can make a serious dent on its reserves, especially if you consider that, at the moment, Tamil Nadu is better placed. In normal circumstances, this quantum is not too significant. In fact, the state was letting go of some 4,000 cusecs even before the Supreme Court came on the scene.
The fact is that whichever way you distribute the available water among Karnataka and Tamil Nadu, there isn't enough to meet the requirements of both the states, unless it rains.
The southwest monsoon that, in normal times, helps Karnataka's paddy crop between June and September, and more importantly, adds to the inflow of water to the river, has been deficient. That's what has precisely led to the present tension. Failure of the southwest monsoon has left the paddy crop literally high and dry and has led to depleted reservoir levels.
Karnataka can still get rains in October. If it does, it can partly ease the crisis in Karnataka, and make it somewhat possible for the state to release more water to Tamil Nadu. If it doesn't, Karnataka has no hope.
But there is hope still for Tamil Nadu: the northeast monsoon. If it's normal, it can help Tamil Nadu's crops. There is only one way Karnataka can benefit from good rains in Tamil Nadu. It will have less demand from the neighbour.
Right now, the situation is indeed grim in both Karnataka and Tamil Nadu, which are terribly short of water for their respective paddy crops. If the southwest monsoon, or whatever is left of it, doesn't produce rains in Karnataka and if the northeast monsoon fails Tamil Nadu too, famine will stalk the Cauvery basin in both states.
Read the first part, Cauvery issue decoder Part One: CMB might 'run' both Karnataka and Tamil Nadu's dams.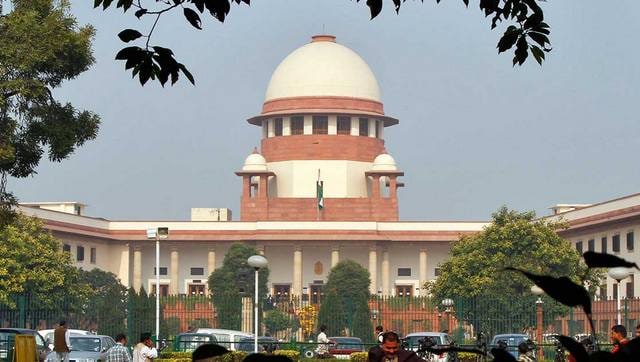 India
The Centre said it has also requested them for submission of reports to the IT ministry on the number of cases booked under Section 66A of the IT Act, and directing them to withdraw any prosecution invoking 66A.
India
The guild in its apex court plea stated that journalists are tasked with enforcing the public's right to be informed, accountability and to an open and transparent government
India
The West Bengal chief minister also urged Opposition parties to come together to defeat the BJP in the 2024 Lok Sabha elections