Kathua rape case: Lawyers who tried to block filing of chargesheet, went on strike have disgraced profession
The last few days have seen the worst of the legal profession come out in the Kathua rape case as lawyers tried to block the chargesheet from being filed.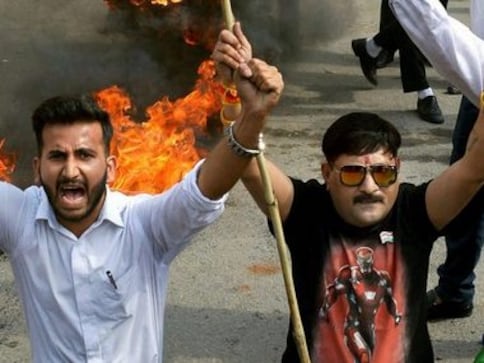 One of the core values that we hold dear as a democracy is that we live in a nation governed by laws. A nation governed by laws is one where the administration of justice is done in an orderly fashion without disruption. Advocates in this country are officers that serve in that system. It is a profession that was supposed to be noble once upon a time. It may not be noble now, but advocates, as officers of the court, still have a duty to ensure the course of justice is not perverted. They are not supposed to be judges, they are supposed to assist judges in coming to a conclusion that is in accordance with law.
This, unfortunately, doesn't seem to be the case in Jammu and Kashmir. When the incident happened at Kathua, one expected that everyone would come together to assist the judicial machinery in ensuring that the administration of justice was not disrupted. Lawyers would be there to represent the accused. other lawyers would be there to help the state in the prosecution. Some other lawyers would be there at the Bar of the High Court using their acumen to raise this matter as one of public interest.
But instead, the last few days have seen the worst of this profession come out. J&K Police have registered FIRs against members of the Kathua Magistrate's Court Bar Association who lodged a protest against the seven accused being chargesheeted for the rape and murder of an 8-year-old. They blocked the office of the Crime Branch to prevent the police from filing the chargesheet. A chargesheet is merely a charge, it is not proof of guilt or innocence. If they thought the accused were innocent, it is an argument that ought to have been taken up in court. The law after all presumes innocence. It is no excuse to block a chargesheet. It is no excuse to prevent the police from doing their jobs.
What makes matters worse is that the Jammu and Kashmir High Court Bar Association has called for a strike on Thursday to protest. They aren't protesting the actions of their colleagues in trying to block a court proceeding. They are protesting the fact that the police took action against these lawyers.
At the outset, it needs to be remembered that lawyers don't have a right to strike. The Supreme Court in a catena of judgments has affirmed this position. In Ex-Captian Harish Uppal v Union of India, the Supreme Court (2003) 2 SCC 45 held:
"In conclusion it is held that lawyers have no right to go on strike or give a call for boycott, not even on a token strike.
The protest, if any is required, can only be by giving press statements, TV interviews, carrying out of Court premises banners and/or placards, wearing black or white or any colour arm bands, peaceful protect marches outside and away from Court premises, going on dharnas or relay fasts etc. It is held that lawyers holding Vakalats on behalf of their clients cannot not attend Courts in pursuance to a call for strike or boycott.All lawyers must boldly refuse to abide by any call for strike or boycott. No lawyer can be visited with any adverse consequences by the Association or the Council and no threat or coercion of any nature including that of expulsion can be held out. It is held that no Bar Council or Bar Association can permit calling of a meeting for purposes of considering a call for strike or boycott and requisition, if any, for such meeting must be ignored. It is held that only in the rarest of rare cases where the dignity, integrity and independence of the Bar and/or the Bench are at stake, Courts may ignore (turn a blind eye) to a protest abstention from work for not more than one day.
It is being clarified that it will be for the Court to decide whether or not the issue involves dignity or integrity or independence of the Bar and/or the Bench.
Therefore in such cases the President of the Bar must first consult the Chief Justice or the District Judge before Advocate decide to absent themselves from Court. The decision of the Chief Justice or the District Judge would be final and have to be abided by the Bar. It is held that Courts are under no obligation to adjourn matters because lawyers are on strike.
On the contrary, it is the duty of all Courts to go on with matters on their boards even in the absence of lawyers. In other words, Courts must not be privy to strikes or calls for boycotts. It is held that if a lawyer, holding a Vakalat of a client, abstains from attending Court due to a strike call, he shall be personally liable to pay costs which shall be addition to damages which he might have to pay his client for loss suffered by him."
Further, even if lawyers have to go on strike, they cannot go on strike to try and pervert the course of justice. They cannot strike because an FIR has been registered against people who tried to block the police from filing a chargesheet. This situation borders on the bizarre, but still manages to provoke disgust.
The lawyers who tried to block the chargesheet and those who went on strike on Thursday to prevent justice from taking its course are a disgrace to the profession. They should not be allowed to continue practicing. Their conduct has brought disrepute not just to the Bar at Jammu & Kashmir but to the entire Indian Bar. If they are allowed to remain in the profession, it will be a stain that will be hard to clean. Their bar cards need to be taken from them. The Bar Council needs to initiate disciplinary proceedings at the earliest.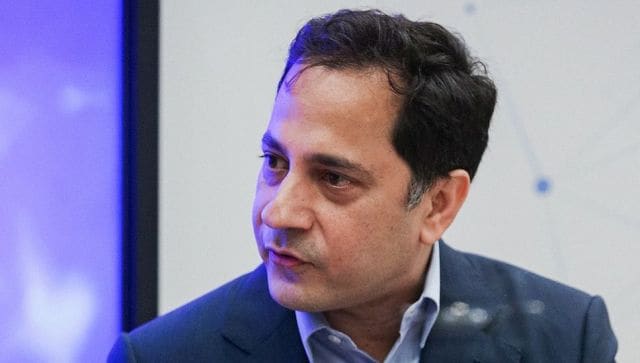 India
The Supreme Court has once again backed Saurabh Kirpal for the Delhi High Court, saying that the appointment has been pending for five years. The Centre has rejected the recommendation several times citing the lawyer's sexual orientation and the foreign nationality of his partner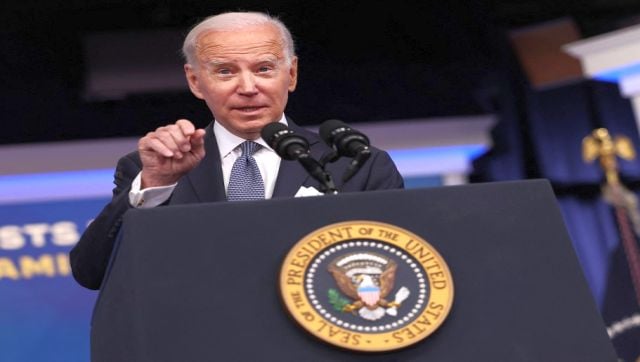 World
Officials from the US Department of Justice found six more classified documents during a search of Joe Biden's family home in Delaware this week, the president's personal lawyer said in a statement Saturday
Opinion
One must admire the audacity of the British establishment which has taken to the most egregious slander against Prime Minister Narendra Modi on the BBC, trying to incite Muslim revolt in India with blatant lies, even as it is negotiating the FTA