Kathua rape case: Increasingly polarised Jammu sees BJP leader Choudhary Lal Singh, supporters fish in troubled waters
As right-wing politicians and activists are continuously fishing in troubled waters in an increasingly polarised Jammu in the aftermath of the Kathua rape and murder, new characters are fast emerging on the scene and enforcing their writ in the run-up to 2019 parliamentary and 2020 Assembly elections.
As right-wing politicians and activists continuously fish in troubled waters in an increasingly polarised Jammu in the aftermath of the Kathua rape and murder, new characters are fast emerging on the scene and enforcing their writ in the run-up to 2019 parliamentary and 2020 Assembly elections.
On Monday, BJP leader Choudhary Lal Singh marched barefoot for five hours to demand a Central Bureau of Investigation (CBI) investigation in the rape and murder case of an eight-year-old Kathua girl. Singh quit his post in the cabinet last month after being accused of supporting the accused. The march was organised to pressure the government to hand over the case to the CBI.
"If we are demanding a CBI probe, then what's wrong with that? How has it suddenly become gunda gardi? How does it polarise the state on religious lines. When Chief Minister Mehbooba Mufti demanded CBI probe in Shopian case, was that not polarising the state on religious lines?" Singh asked.
But the campaign for a CBI probe took an ugly turn recently after a video clip of Singh's brother Rajinder surfaced online. Rajinder, popularly known as "Bappi" in the area, can be seen sitting on the front of a car, holding a microphone and hurling expletives at Mufti, much to delight of his supporters.
The footage has since drawn widespread condemnation with police filing an FIR against Rajinder, who reportedly holds sway over Kathua by the dint of muscle power.  "I am not defending my brother for saying what he did, but people are angry and they are demanding a CBI probe. That does not mean being unfair to the victim", Singh said.
Amid the controversy, Mufti thanked the people for supporting her and termed the abusive video as a "horrid mentality" behind the Kathua rape and murder case. The Singh brothers have a long history of flirting with controversy to stay relevant. Many trace their origin to being student leaders in Kathua during early 80s. The brothers, many say, were mainly known for creating bad blood to impose their authority.
"Before Singh joined politics and fought the 1996 election from Basohli on a Congress ticket, he and his brother would get the choicest contracts in Kathua thanks to their gunda image", said Ashok Sani, a Kathua local familiar with the rise of the siblings. "Such was their cult of terror, no one would go against them". Over the years, the brothers have become a parallel power centre in Kathua.
"You name any deal and activity in Kathua, and they were there", Sani said. "Apart from enjoying a kind of mafia image, they jumped to becoming real estate dealers in and around Kathua". Today, they are seen as the land sharks in the region, ferociously involved in property deals. This battle of space is now driving politics in the province.
In Srinagar, Singh and his brother's thriving business empire — fuelled by power politics  — is reminding many of BBC: Bakshi Brothers Corporation. During the tenure (1953-64) of former prime minister of Jammu and Kashmir, Bakshi Ghulam Mohammad, his brothers were accused of using power to secure the choicest business deals and creating a reign of terror.
"But even those power-drunk bad guys weren't using communal tactics to stay relevant in politics", said Abbas Ali, a Srinagar-based trader who had his brushes with the Bakshi Brothers Corporation during the early 60s.  However, in case of Singh brothers, the same politics has now become a shot in the arm in the region where communal fault-lines often manifest in street violence.
But many are aghast. "What can one say if a politician and his cabal even use the ghastly rape and murder of an eight-year-old Muslim girl to peddle their politics", said Sunil Sharma, a Kathua-based advocate. Sharma said Singh brothers were among the first to demand a CBI probe. The same demand led Singh to appear at a Hindu Ekta Manch rally, an outfit that came into being after the Jammu and Kashmir Police's Crime Branch began arresting the accused in the Kathua case.
In that rally, Singh behaved like a rabble-rouser, exhorting the participants to either intensify their campaign or sit at home. His participation would later cost him his forest ministry post in PDP-BJP coalition government. As minister, Singh regularly invited bad press over his mercurial conduct. In 2016, when he was forest minister, he notoriously reminded a visiting Gujjar delegation of the 1947 Jammu massacre.
After his resignation, Singh intensified his campaign under controversial Hindu Ekta Manch. Singh justifies his demand for a CBI probe into the bone-chilling crime as an attempt to salvage the 'Dogra image', which, he believes, was left tarnished when the campaigners were presented as being in the favour of the accused by media.
And to gather the larger Dogra support, Singh has been instrumental in changing the communal Hindu Ekta Manch into Dogra Ekta Manch. "Singh is known for playing politics of the times", said Ashish Bhagat, a Jammu-based analyst. "Throughout his career, he effortlessly deserted the political camps to stay relevant".
When Congress fielded the veteran Ghulam Nabi Azad over Singh for parliamentary elections from Udhampur seat in 2014, Singh accused the party of being shoddy. "Out of sheer political frustration", Bhagat said, "Singh even accused Azad of being an accomplice to Afzal Guru's hanging."
Much of that anti-Congress bile came in presence of BJP president Amit Shah in Jammu. Singh joined BJP in Shah's presence and won his stronghold Basohli later that year. "But given the way he is playing his political innings now", said a BJP leader, "I may not be surprised if he ends up dumping BJP before the elections".
BJP's tacit silence over Singh's rising polity in Jammu is perhaps a hint that they don't want to further pester Singh, who is known for his control of Kathua. Perhaps that's why Singh, his siblings and supporters seem to be having a field day in Jammu.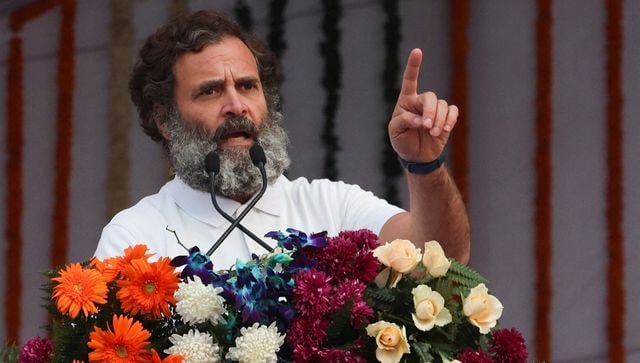 India
Congress leader Rahul Gandhi has been sentenced to two years in prison by a Surat court in a 2019 criminal defamation case over his alleged remarks about the 'Modi surname'. The Wayanad MP now faces the risk of disqualification from Parliament
Politics
As per the allegations, some parts of Delhi also had posters with the caption "Modi Hatao Desh Bachao"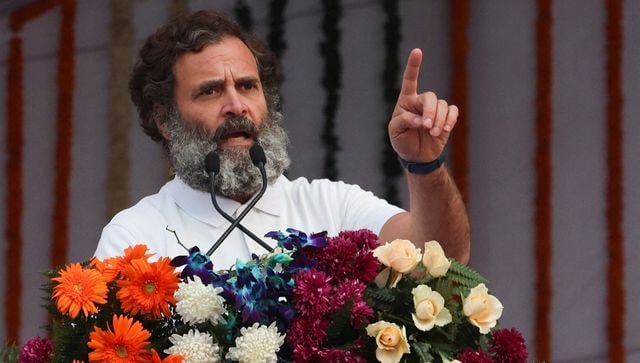 India
Rahul Gandhi was convicted by a Surat court on Thursday in a 2019 criminal defamation case. Later, after the Court's ruling, he was disqualified from the Lok Sabha and lost his position as a Member of Parliament