Kathua rape and murder: Months after horrific incident, Rasana remains on edge; anxious parents keep minors under relentless vigilance
Life seems to have come to a standstill in Rasana since the Kathua incident. In constant fear, elders in the village have barred kids from playing outside.
Kathua: About a kilometre into the road which leads to Kathua's Rasana village, a bright police outpost welcomes visitors to this sleepy, little hamlet. A policeman diligently notes down names and contact numbers of those entering the village – a recent development following the rape and murder of an eight-year-old girl in January here. Inside the village, an eerie silence envelops the streets – a grim reminder of the unspeakable crime that was allegedly committed in its devisthan (temple). The playgrounds were empty too, as were many of its houses.
It has been seven months since the little girl was allegedly held captive, sedated and repeatedly violated by a group of men to teach the Bakarwals, the community of nomads to which she belonged, a lesson. But life seems to have come to a standstill for Rasana's residents. Living in constant fear, the elders in the village have barred kids from playing outside their homes.
"Any other girl could have been brutalised and killed," they said. The victim's family has left Rasana, along with some other Bakarwal families of the village, a little too early this year. The nomadic community usually lives in the area starting November till around May.
According to the Jammu and Kashmir Police's chargesheet, the girl reported went missing on 10 January. One of the accused had allegedly abducted her while she was out enquiring about her horses. She was subsequently gangraped by three other men for four days before they allegedly killed her. The body was found in the woods on 17 January. The crime had evoked global outrage, even though a little belatedly, and the village has been in the news ever since. Cops have, till now, arrested eight people in the case.
Brij Lal, a resident of Rasana, said, "Fear gripped villagers soon after they saw the girl's body in the bushes. We did not look at her as a Muslim or Hindu. She was just another child and it could have happened to any of our daughters. Families here are so scared that they are not willing to let their girls out of sight even for a minute."
No play hours
Even as a trial in the case is going on in a Pathankot court, the villagers of Rasana, situated under the Hiranagar tehsil of Kathua district, believe that the "real" culprits are still not in the police's net. Their nerves have been on edge ever since the incident unfolded. Elders today stand guard anywhere the children go. The kids are being stopped from venturing outside, even to play.
"The grounds remain deserted most times of the day now," said a resident, who did not wish to be named.
This alarming situation has also brought along a slew of precautions and warnings for the little ones. "I live in a joint family with three minor girls. The rape-murder has forced us to place restrictions on our children for their safety. We are not sure if the accused men, who were picked up by the crime branch, have committed the crime. There are many loopholes in the police's theory. We believe that those who actually committed the ghastly act could be running free and target more children," said Lal.
Relentless vigilance
Earlier, children of the village would often sleep on open terraces during summer. But many families have stopped letting their kids take naps under the stars. Those having toilets outside their houses now accompany their minor daughters.
With no primary school in Rasana (the only government school was shut down long ago), most kids attend private facilities in nearby Dayalachak area, situated around three to four kilometres from the village, on the Jammu-Pathankot national highway. While they would be sent in groups or even alone till some time ago, a male member often escorts children now. The situation in some of its neighbouring villages is no different.
Birbal, a resident of the neighbouring Gurah village, who visits Rasana regularly to graze his cattle, said, "I have two granddaughters, aged eight and 12 years. It could have happened to them as well. We no longer feel safe here."
Captain (retd) Balwant Singh, a resident of nearby Kannah village, said, "The horrific incident has given a bad name to the whole of Jammu. Media reportage had made it seem as if the entire Hindu-dominated belt of the region was against the Bakarwals. Such false interpretations had also created panic among parents. Things have changed immensely since the incident."
Village elders (Panchayats do not exist in Jammu and Kashmir since 2016) also held meetings in the recent past at villages in and around Rasana to discuss various measures for the safety of girls. "A recurring conclusion in these meetings was that children are not to be left alone, any time of the day," Singh added.
Residents of Rasana and other adjoining villages have been staging a sit-in protest, demanding a CBI inquiry into the case. Santosh Kumari, sister of main accused Sanji Ram, said, "This demonstration is to bring justice for the Muslim girl. We do not want another such crime to take place in the area."
According to the 2011 census, Rasana has a population of 597 people, of which 316 are males and 281 females. Most of the children are aged between zero to six years and make up for 13.9 percent of its total population.
The author is a Jammu-based freelance writer and a member of 101Reporters.com, a pan-India network of grassroots reporters.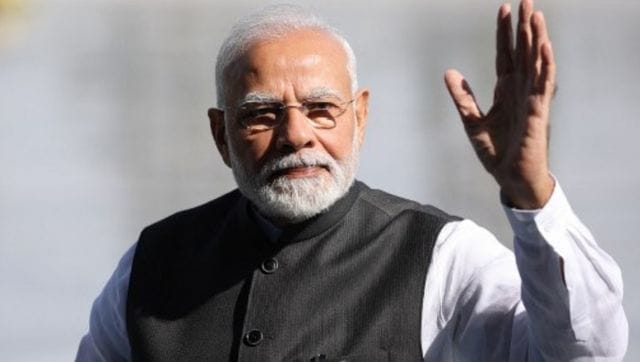 Opinion
Interventionist forces will always find fertile ground to exploit and pose a challenge to India's integrity
Politics
The 60-member Tripura Assembly will go to polls on February 16, while the counting of votes will be taken up on March 2. In 2018, the BJP formed the government for the first time in Tripura, ending the 20-year run of the CPI(M)
World
Mahesh Jethmalani's comments came amid a controversy revolving around a BBC documentary on Indian Prime Minister Narendra Modi