Kashmiri poet's Mann ki Baat to Narendra Modi goes viral: 'They're angry, frustrated'
As the Kashmir unrest entered 113th day, a Kashmiri poet has posted a letter on Facebook asking India Prime Minister Narendra Modi to find a solution to the protests in the Valley.
As the Kashmir unrest entered 113th day, a Kashmiri poet has posted a letter on Facebook asking India Prime Minister Narendra Modi to find a solution to the protests in the Valley. In a letter addressed to the PM, Kashmiri poet and cultural activist Dr Liaqat Jafri, asks the Modi government to directly address the Kashmiri protesters with love and respect and not with bullets or pellets that have killed over hundreds and blinded many since July.
"Kashmir has been shut for over four months now... Schools, playgrounds, streets, and mountains lakes, everything is deserted but hospitals.... You see crowd only in places where there's police, CRPF and the Army are face-to-face with the Kashmiri youth," Jafri writes.
Calling the current unrest a youth agitation without any leader or party backing it up, the writer says that the Kashmiri youth is "angry, frustrated, and sees no future for itself. It has anger against his family, against India and Pakistan, and against the Hurriyat. This is a generation suffering from identity crisis; one month it grows along with India, but the next month it sees hope in Pakistan. One day it sings songs of freedom, and the very next day it's ready to take arms like Burhan Wani".
"These youth throw petrol bombs in a police chowki, but they also save the Army when caught in an accident. They also donate blood, and saved tourists during the recent flood. They also gave shelter to Amarnath yatris till the stone-pelting stopped, and they are also the youth who are carrying the dead to the cemetery and dance in the wedding of a Hindu girl," it says.
Drawing reference to popular culture the letter points out the mask-wearing Kashmir youth who are throwing stones at the Army hate India, but they also have complaints with Syed Shah Geelani, and Pakistan. "These are T-shirt and jeans-wearing smart kids whose role models are Shahrukh Khan, Parvez Rasool and IAS topper Shah Faisal. They have grown up listening to songs of Arijit, Rahet Fateh Ali. They are angry because they know that everyone have wasted his time".
The letter also urges Modi to start a direct dialogue with the Kashmiri youth, stating that their support for Wani is an extension of the need for a leader who could help safeguard their future. "It has found that in a 21-year-old engineer, who had an AK-47 in his hand instead of an iPhone, whose mujahid brother was killed by the Indian Army, who was sharing videos on YouTube unafraid, and who was killed with deception...," it says.
Zafri says that the age of the protesters is between 15-20 years, and several of them have grown up hearing stories of how illegal encounters, and kidnappings by the police. "You should try speaking with the SHOs and imams in these areas too, and not rely on official reports alone," he says.
It also warns the government of depleting support for India in the valley post the killing of Burhan Wani. It says that after the death of Burhan Wani and the Kashmiri boys, a "large part of the non-Kashmiri population, which stood with India, has sided with the Kashmiri protesters. The whole Pir Panjal district, Muslim districts of Chenab Valley, Jammu and Ladakh, they all talk the voice of a Kashmiri protester... In fact, India has lost support of even the Nationalist Muslim forces like the Gujjars, Pahari, Dogri and Kashmir who were with India till now. These are the same people who helped BJP win 25 seats in Kashmir. The same people who stood with the Indian Army during the Kargil War, are now protesting the death Kashmiri youth. Modiji, you have lost the ground very quickly, and it's alarming situation for India."
The letter encourages the PM to take a bold step and solve this problem once and for all, for, even though the Kashmir Youth don't want to say Bharat Mata Ki Jai, Kashmir is a safe option for them. "For a common Kashmiri, India is still a safe option, but it's not an India where Mulsim are afraid of talking. It's not the India where Mulsims are asked to submit a certificate of patriotism at every step. You are standing at a beautiful moment in history... Please stop this nude dance of death. You know the situation. Please resolve it. if you lose the chance, India will be thrown years back in its path of development," it says.
The letter got many shares on social media, including former Supreme Court judge Markandey Katju. Read the full letter here:

India
Authorities are on the hunt for the second terrorist who managed to escape after the firing took place at Natipora area of Srinagar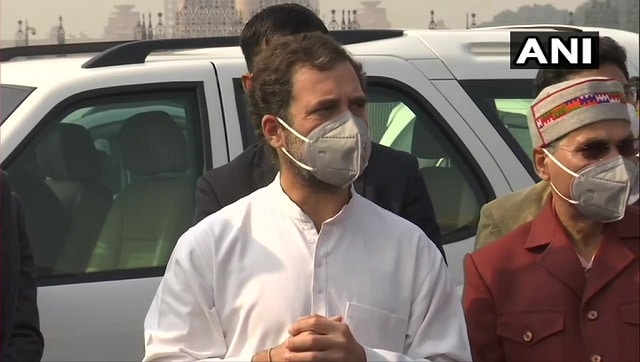 India
Rahul's remarks on Kashmir came after two government school teachers, including a woman, were shot dead by militants in Eidgah area of Srinagar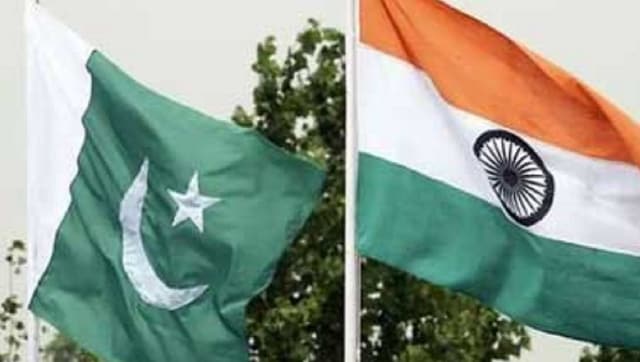 India
Counsellor in India's Permanent Mission to the UN, A Amarnath, said on Monday that India does not need advice from a nation with a proven track record of illicit export of nuclear material and technology.