Kashmir unrest: Three months after Burhan Wani's death, protests in Valley far from over
No doubt one major reason for the temporary dip in 'stone-pelting' is the arrest and detention of thousands of boys across Kashmir over the past few weeks.
In the three months since militant commander Burhan Wani was killed on 8 July, the youth uprising in Kashmir has been temporarily suppressed, but it would be a great mistake to consider it over. Indeed, the youth uprising is now only one dimension of the developing situation in and around Kashmir. India-Pakistan tension has flared, particularly over the past three weeks, and the Kashmir issue is back in the global spotlight.
This is not just escalation. The fact is that the uprising was not taken seriously enough at the outset. It should be clear at least now that it was (and is) no more than the tip of an iceberg fit for the Titanic.
The government thought the agitation would die down if the forces showed sufficient restraint, and the home minister did enough sweet-talking. But it was already clear in July that the home ministry had failed miserably, and that the defence ministry ought to be gearing up. Sadly, it took several weeks for that to sink in with the powers that be.
Even eight weeks after Burhan was killed, the plethora of agencies that are meant to advise the government on such matters evidently thought that the agitation would be diffused if a parliamentary delegation were to hold talks with Hurriyat Conference 'leaders.' Those unintelligent 'intelligence' walas yet to figured out that this was not a repeat of 2010. One hopes those `intelligence' clowns have figured at least that much by now.
Even when talks might have diffused matters – long before Burhan was killed - talking to the Hurriyat was already pointless: not just boys Burhan's age (22 when he died) but teenagers and boys in their pre-teens were, and remain, at the forefront. They have been increasingly taken the lead more decisively since 2008 – more decisively since Burhan became their icon last year.
Young Rafqat Sonwaire, a political and social activist of the rural Sumbal area north of Srinagar, makes a pertinent point about the country's political leadership: "They keep trying to talk to the secessionist leaders. They should go out into the field and talk to the youth."
Fanning the flames
Of course, it is true that that very real youth anger has been smartly channeled, coordinated and sponsored - but not necessarily by Hurriyat activists. Activists of just about every political party other than Sajad Lone's People's Conference fanned the flames in various places, at least for the first couple of months. And activists of the Jamaat-e-Islami have been very active - although, as with Hizb-ul-Mujahideen (which declared itself Jamaat's askari baazu or sword-arm) in the 1990s, the Jamaat's Amir and Shoura council may not formally be behind it.
Three months into the mayhem that Burhan's killing sparked, one hopes the powers that be have begun to comprehend that the unrest is not over. In fact, it may get far worse. Rafqat Sonwaire pointed out that, while returning home from Srinagar on Thursday evening, he found that mobs of boys had stoned cars on his route, although stone-pelting had been much reduced over the past few days.
One more youth died of pellet injuries in Srinagar on Friday, leading to more protest.
A harvest dip
No doubt one major reason for the temporary dip in 'stone-pelting' is the arrest and detention of thousands of boys across Kashmir over the past few weeks. But, another important reason is that all the very many rural families that own small or big orchards are busy harvesting apples and the saffron crop (around Pampore). This year's walnut and almond crops have already been picked.
It is only when all the crops are in by the middle of this month will we know how much impact the arrests and detentions have actually had. According to the grapevine, the fruit industry got the separatist leadership to allow them to get their crops down and send to markets across the country by 12 October.
If that grapevine is credible, the 'calendar' through which the separatists dictate the nature and venues of protests will become much tougher after Wednesday.
Gas bags of hope
The hope-filled 'analyses' of the powers-that-be that things will simmer down once the state government moves to Jammu, and the cold sets in, could prove as ill-founded as their earlier series of hope spurred 'analyses' - that things would die down by the end of July, or by around Independence Day, or by around Eid-ul-Zuha (13 September in Kashmir), or once the UNGA session ended, … They have had several hope attacks in these three months!
In fact, oblivious to all that hope, the focus has expanded to the international arena, much more so since the lethal attack on an army brigade at Uri on 18 September.
The fact that security camps and police stations were attacked right across the Valley on 9 July, within hours after Burhan was killed, should have indicated that there was a pattern, and a certain level of coordination, behind the apparent mayhem. Further evidence has piled up since infiltration of trained militants from across the Line of Control has increased, grenades and guns have occasionally been used, and weapons are still being snatched from security personnel - as they have been over the past few years by new local recruits to the militant ranks.
Three months after Burhan was killed, the portents are not good. Not good at all.
Find latest and upcoming tech gadgets online on Tech2 Gadgets. Get technology news, gadgets reviews & ratings. Popular gadgets including laptop, tablet and mobile specifications, features, prices, comparison.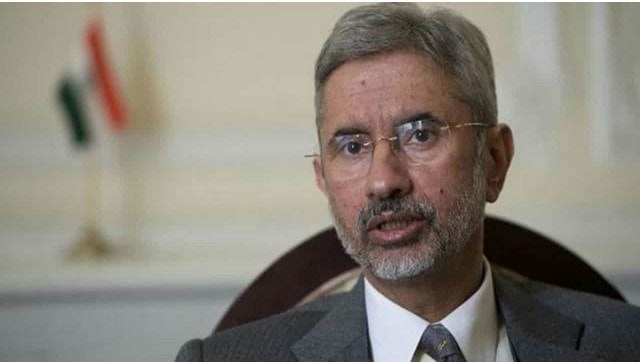 India
S Jaishankar's call for 'independence' is at one level a careful attempt not to alienate Russia even more in a relationship that is clearly drifting.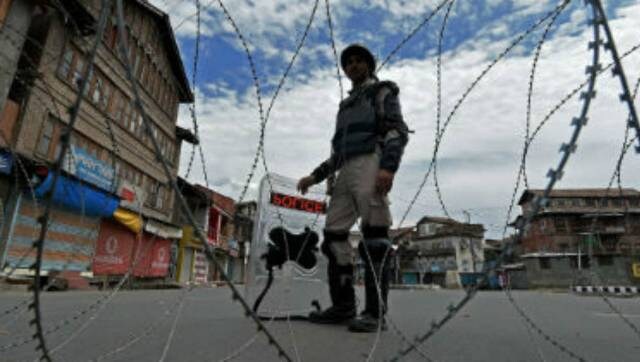 India
A home ministry report shows terror-related activities have reduced by around 36 percent in Kashmir after the junking of Article 370
India
Indians are supposed to accept without compelling scientific proof the existence of Jesus or Mohammed, but a Ram or a Krishna cannot break the glass ceiling of mythology