Kashmir unrest: Sacking defiant officials was fine, but government must be consistent
Now that sack orders have been issued to a dozen employees, and several policemen have been suspended over the weekend, the government should stick to its stand, rather than use this order as a bargaining chip.
The government has finally acted strongly against the crux of the problem in Kashmir. Nine government employees were sacked summarily on Thursday. That was followed up by the suspension of several policemen in the Valley, for not resisting the loot of their weapons by militants.
Recalcitrant government employees are in fact a much bigger problem than Hurriyat Conference and other separatist leaders who have little choice but to follow orders from Rawalpindi. Government employees take salaries to uphold the constitutional system — openly so, not covertly — but, by and large, they not only abuse their authority, they actively undermine the system.
Generally, their greed, nepotism and systematic corruption, all in the name of 'India', alienates the rest of the people. They seem to face no moral crisis in taking Indian salaries to run a government in an Indian state. In fact, arguments in defence of duplicity from those who promote secession in word or deed can be amazing.
At times of rebellion, as over the past 15 weeks (indeed, the past three decades), Kashmiri government employees promote shutdowns. Its a win-win for them: they get their salaries (and the promise of pensions) to stay at home. Meanwhile, they and their children create an environment to ensure that daily-wagers and others dependent on working in order to eat, cannot.
On 11 July, the Monday after Burhan Wani was killed, large numbers of migrant labourers were standing at such central points of Srinagar as Rambagh bridge, waiting for contractors to give them work. But government employees from the top down did not go to work.
Their plea was insecurity, although the Indian taxpayer spends billions on their security, and several shopkeepers, who have no security at all, opened their shops that Monday. In the light of this, the threat of government employees to strike work following the sack orders is bizarre — not to say shameless.
Pendulum swings
Although it was right to act, the government deserves censure for inconsistency. Its stands — and lack of stands — have left many in the Valley confused, and many of them fuming.
Most people had a wait-and-watch attitude during those first few days after Burhan was killed, while bands of teenagers took charge of ensuring a shutdown, and a polarised media projected a two-dimensional reality that was at best partially true. Wait-and-watch means people were waiting for the government to take action, and watching out for which side would emerge with the upper hand.
For too long, the clueless government did nothing: they hoped during those crucial early weeks that things would 'settle down' without their having to show their hand. That gave the wrong signal to the vast number who were watchfully waiting.
At the end of August, the chief secretary even made a statement that the chief minister had been kind enough to release salaries to even those who had not worked, since she was aware that they had to celebrate Eid! That kind of statement is not only objectionable for presuming that government salaries are like a sultan's beneficence. It also signals that playing truant from work is fine as long as the sultan is in a forgiving mood.
Swinging to the other extreme with orders to sack was a sudden jolt — not the way governance should be done. But then, it was similar to what happened with policing. After abandoning the streets and byways to stone-pelting mobs of boys in a place like Tral for too long, the police suddenly turned up with overwhelming numbers of paramilitary and army soldiers after Eid-ul Adha and rounded up hundreds of boys.
This sort of pendulum-like behaviour does not suit governments. As with all things, moderation is best.
Now that sack orders have been issued to a dozen employees, and several policemen have been suspended over the weekend, the government should stick to its stand, rather than use this order as a bargaining chip.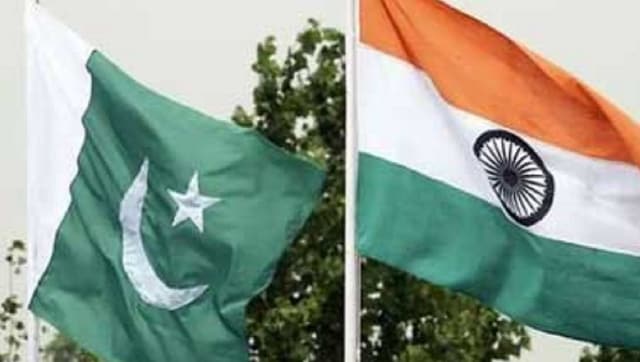 India
It is of course conceivable, that Islamic State recruits are being provided swimming-lessons. Even the most credulous consumers of propaganda, though, would concede the dossier falls short of homework.
Politics
On the socio-political front, the historic step of abrogating Article 370, which came into effect in 1950, and Article 35A, which came into effect in 1954, figures high on the list of achievements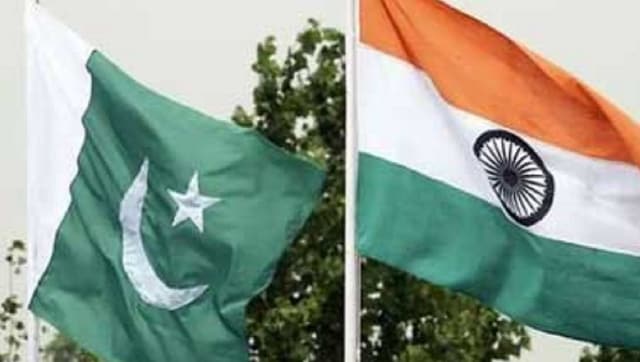 India
Exercising India's rights to respond to comments made by Pakistan and the OIC on Kashmir, Badhe said it does not need lessons from a "failed state" like Pakistan which is the "epicentre of terrorism and worst abuser of human rights".