Kashmir unrest: Police officer shot dead by suspected militants in Anantnag
An assistant sub-inspector (ASI) of the state police, shot by militants on Monday in Jammu and Kashmir's Anantnag town, succumbed to his injuries
An assistant sub-inspector (ASI) of the state police, shot by militants on Monday in Jammu and Kashmir's Anantnag town, succumbed to his injuries, police said.
"The ASI was immediately shifted to the district hospital in Anantnag. Doctors there referred him to Srinagar for specialised treatment," a police officer said.
He succumbed to critical bullet injuries in a Srinagar hospital, the officer added.
The militants on Monday shot at and critically injured the junior level police officer. He was shot at from close range, a police official said.
The area where the shooting took place was cordoned off for searches.
India
This comes after army officials revealed that the new modus operandi to indoctrinate and train Kashmiri youth in militancy was to call them through proper visa channels, rather than having them take the risk of crossing the border illegally.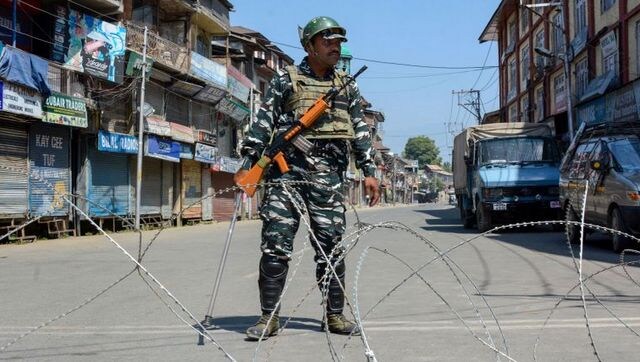 India
Kashmiri Shia politician Ruhullah Mehdi said if the Friday prayers and other major religious functions continue to be banned in wake of COVID-19 pandemic and 'this particular procession suddenly encouraged in isolation, I see nefarious designs behind it'
India
An unidentified militant was killed in an encounter with security forces in Kulgam district of Jammu and Kashmir on Sunday, police said