Kashmir unrest: PM Modi indicates political approach could help resolve situation
Prime Minister Narendra Modi on Monday indicated that there might be some political initiative for finding a lasting solution to the current unrest in Kashmir valley.
Prime Minister Narendra Modi on Monday indicated that there might be some political initiative for finding a lasting solution to the current unrest in valley. The Prime Minister also expressed grief over the loss of every life in valley weather that be of a protester or a security force personally. The Prime Minister told a delegation led by Omar Abdullah that development alone can't resolve the issue.
The valley of Kashmir has been reeling under a curfew for the past 45 days, since the killing of Hizbul Mujahideen commander Burhan Wani. Close to seventy 70 people have died and almost 8000 people have been injured in clashes with government forces trying to quell the unrest.
"There has to be dialogue and we need to find a permanent and lasting solution to the problem within the framework of the Constitution," a government statement said after the meeting.
National Conference working president, Omar, who along with other opposition parties has been camping in Delhi from last few days, appealed that a political approach needs to be adopted for resolving the present crisis in the Valley.
"We talked about the same thing that we have been talking with other leaders ever since we arrived in Delhi that the issue of Jammu and Kashmir, especially in light of the present crisis, needs to be understood correctly after which a solution is required." Omar told reporters in New Delhi. "We emphasised that the issue of Jammu and Kashmir is more of political (sic) in nature. Time and again such situations do arise but if we are unable to find a political solution to it, we will be repeating our mistakes again and again," Omar told reporters after the meeting.
"The Prime Minister told us in categorical terms that development alone will not resolve this problem," he said and refused to draw any conclusion from that.
In Srinagar, Peoples Democratic Party (PDP) welcomed the statement of the government of India and said that if Opposition parties in Jammu and Kashmir are able to take the state out of the current morass, it is welcomed.
"We appreciate the move and welcome the prime ministers statement on Kashmir. We have been saying it from day one that we all need to understand that to bring peace back to the streets of Kashmir, we need to hold dialogue with everyone," Peoples Democratic Party leader, Waheed ur Rehman Para said.
But National Conference leaders said that it should have been the state government, instead of Opposition, that should have initiated the process of finding a peaceful solution to the ongoing crises in Kashmir.
"It should be the primary objective of the state government to impress upon its alliance partner to hold dialogue with stakeholders to ensure peace in the state," National Conference leader, Tanvir Sadiq, said. "I wish this was done before 45 days of curfew, more than 60 killing and eight thousand people injured the state government should have taken every initiative to bring peace to the valley. At least we are happy that he (PM) understood that there is a need to have dialogue," Sadiq added.
In Jammu, Chief Minister Mehbooba Mufti told reporters that if the Opposition parties have gone to Delhi to help contribute in the situation, "it is (a) good thing."
Jammu and Kashmir Congress chief Ghulam Ahamd Mir said that to bring a lasting peace in the region, it was important for the New Delhi to institutionalise the dialogue process with all the stake holders of the valley and there was nothing new in it as both NDA and UPA have held dialogue with leaders from valley previously.
"We just hope that the current situation in valley changes. And some kind of road map evolves to bring peace back," he said.
A senior Hurriyat leader said that they will wait for the Prime Minister's invitation than respond to what he has told Omar Abdullah.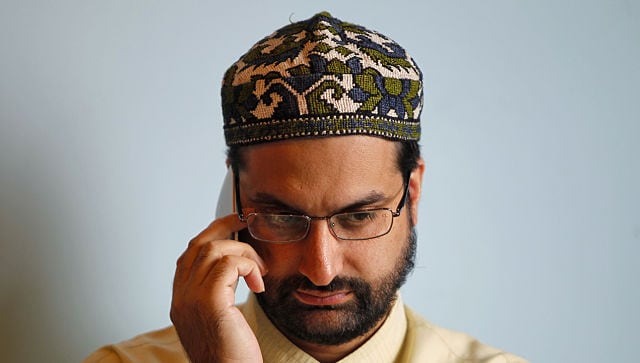 Politics
Despite the talks, in Kashmir the curbs persist on separatist leaders, with some of them who are lodged in New Delhi's Tihar Jail even complaining of being denied medical attention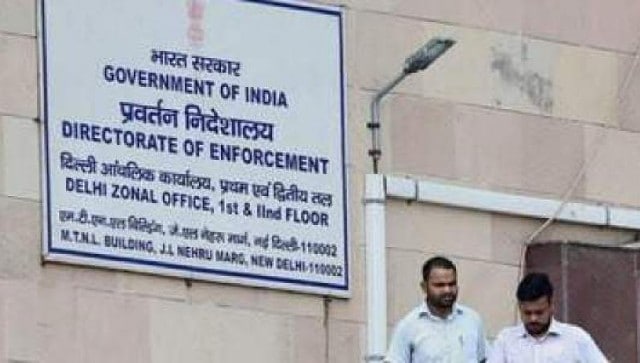 India
The ED wants to question Nazir in her seventies over a few lakh of rupees that were allegedly transferred to her account from the chief minister's discretionary fund
First Cricket News
The BCCI is also likely to take a call on the long pending tax and visa issue ahead of the T20 World Cup in India.