Kashmir unrest: Mass arrests of youth will cost India as much as ignoring their rage did last year
Over the past two years, our rulers ignored the rage among youth in kashmir, as it built to fever pitch. Indeed, the state apparatus presided over the coalescence of that rage like an emperor fiddling while his citadel burnt.
A country that ignores the rage of a very important section of its youth should expect an insurrection. A country whose security managers are oblivious to a dangerous external threat is in for a battering. A country whose rulers mess up on social, political and military fronts all at once condemns itself to a bleak future.
Such a future looms before India. The most tragic aspect of this situation is that at least the youth rage in Kashmir could have been handled before it became a full-blown uprising. When it did, it was not handled. The harsh suppression now underway will build up tinder for more trouble.
Over the past two years, our rulers ignored the rage among Kashmiri youth, as it built to fever pitch. Indeed, the state apparatus presided over the coalescence of that rage like an emperor fiddling while his citadel burnt. Since it happened at a time when an extremely serious external threat was building, one might even compare it with Muhammad Shah carousing while a Nadir Shah approached.
It was obvious over the past year that youth rage had coalesced visibly, particularly in south Kashmir. Some of the proximate causes: no flood rescue or relief, beef vigilantism, perceived threats to identity, the perception of a national anti-Muslim bias, and disgust at the PDP's coalition with, and perceived humiliation by, the BJP.
The PDP, which won 28 assembly seats in 2014, is based largely in south Kashmir. But even after youth rage began to visibly boil in Pulwama, Kulgam and other parts of south Kashmir last autumn, Prime Minister Narendra Modi chose to snub former Chief Minister Mufti Mohammed Sayeed at a public meeting in Srinagar — and then starve the state of promised funds.
So oblivious did the state apparatus remain even by this summer that it had no idea that rage would explode forcefully over the killing of militant commander Burhan Wani. Either the powers-that-be were taken totally by surprise, or some of them calculated that letting it explode would help them consolidate an anti-Muslim 'nationalist' vote elsewhere in the country. If indeed that sort of cynical calculation was at play, it is unforgivable.
The state apparatus gave the explosion of youth rage space for several weeks after Burhan's death. Leave alone the police, even army convoys turned away from stone-pelting mobs in some places. That was a sensible tactic for the first few days, especially in light of the unpreparedness and miscalculations that resulted in a huge toll of deaths and eye injuries in the very first couple of days after Burhan's death. But thereafter, restraint became increasingly costly.
For, three trends unfolded simultaneously: one, agents provocateurs took increasing control of teenaged mobs. Some of them were from political parties and organisations. Many of them disbursed money. Two, narratives about what was happening became polarised, uni-dimensional and provocative. Three, more and more common people became restive, eager for 'normalcy.'
For two months, the state apparatus failed to handle the first two, or build upon the third. Political workers were largely invisible, particularly in the crucial first month. Over the past couple of weeks, the state apparatus has swung to the other extreme, opting for ham-fisted suppression.
Thousands of boys have been picked up. The state's draconian Public Safety Act has been liberally applied. Adolescents have been locked up and brutalised. There is talk of desperate parents paying large sums to get them released. This may well succeed in imposing surface calm. But in terms of easing youth rage, it is even worse than ignoring it cynically over the past year and more. It will initiate a fresh cycle of fury, alienation and revolt.
In fact, the youth rage before which the state has been so helpless for two months has been building since the state employed exactly the same sort of repressive tactics in the wake of the stone-pelting uprising of 2010. Then, the issues were specific: the killing of innocents by counterinsurgency forces. The names of Wamiq Farooq, Tufail Mattoo and Machil reverberated through that summer and beyond.

The suppression that followed over the next year shaped a new wave of local militants — boys like Burhan Wani, who went underground aged 15 in October 2010 after he was brutalised by policemen of the Special Task Force.
The country's top security managers refused to take this new militancy, and the youth rage that fed it, seriously until last year, when public anger over militant attacks against security forces became politically costly. Then, they ordered the armed forces to kill militants.
That they allowed the rage to build until then makes one wonder whether they glimpsed political benefit in framing developments in Kashmir as Muslims at war with India.
Either way, the state has damaged the nation both in the lead-up to Burhan's killing as well as in the weeks since. One has a sinking feeling about just how high a price the country will yet pay for its rulers' mistakes.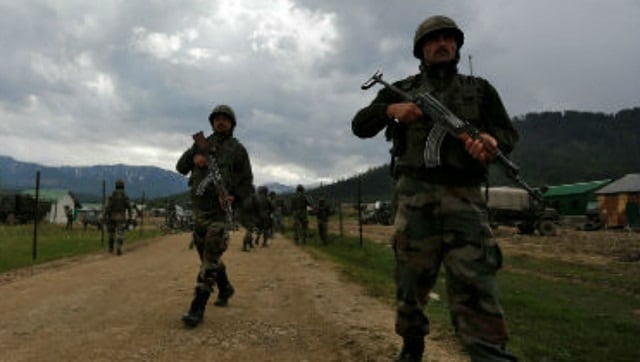 India
One of the militants was identified as Ishfaq Dar alias Abu Akram, a top commander of LeT, said DGP Dilbag Singh
India
As per the Jammu and Kashmir Police, approximately 5 kilograms of explosives have been recovered from the drone.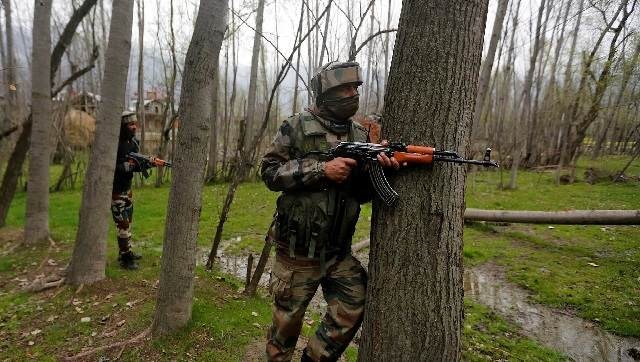 India
Security forces launched a cordon and search operation in Shokbaba forest in the Sumblar area of Bandipora in north Kashmir following inputs about the presence of terrorists, officials said