'Kashmir unrest is to dethrone Mehbooba Mufti': PDP's Baig stirs hornet's nest with his latest remark
PDP said that the four months of civilian unrest in Kashmir valley was a conspiracy to dethrone Mehbooba Mufti and her PDP-BJP coalition government in Jammu and Kashmir.
Srinagar: Stirring the hornet's nest, the ruling People Democratic Party (PDP) said on Sunday that the four months of civilian unrest in Kashmir valley was a conspiracy to dethrone Mehbooba Mufti and her PDP-BJP coalition government in Jammu and Kashmir. They also added that who died during the agitation were innocent.
Senior party leader and MP, Muzaffar Hussain Baig said the party will not be cowed down by "nefarious designs aimed at our economic subjugation, degradation of ethics and values".
"These four months were the most dark and oppressive months. But God is witness that it was a conspiracy against Mehboobaji. It was a conspiracy to defame PDP. They conspired to kill Burhan (Wani). May Allah have maghfirat (for dead) ... they took a man's life to dislodge Mehboobaji," Baig said while addressing a gathering outside the party headquarters in Srinagar, without naming anyone.
Baig's comments on the civilian killings in Kashmir over the last four months are in sharp contrast with the position that PDP president Mehbooba Mufti has taken on the issue. She had said that those who died during clashes with security forces "had not gone to buy toffees or milk".
In a show of strength at a time when Kashmir is reeling under shutdowns and curfew, this was the first ever public rally by the PDP, which has faced criticism from all sides for civilian casualties and failing to contain the agitation following the killing of the Hizbul Mujahideen commander in early July.
The PDP leaders who addressed the gathering underscored the need to push the agenda of peace and development through reconciliation and dialogue. The PDP leaders, once again, tried to impress that if there was ever a prime minister in India who not just enjoyed the mandate of the people but had the capacity and will, it was Prime Minister Narendra Modi who, they said, can address the vexed issue of Kashmir.
"We have not aligned for the sake of chair. We know if there is any Prime Minister who is going to solve the problem of Kashmir, it is Modi. It is our Agenda of Alliance that has kept us intact. If our agenda is bypassed, we will throw this chair on that very same day," Baig said to a thundering applause.
Sunday's rally comes at a time when the separatist leadership, spearheading a four month long agitation against New Delhi, is struggling to keep the momentum alive with the vehicular traffic slowly returning to the roads in many parts of capital Srinagar and other towns and villages of Kashmir, despite calls of shutdown by the Hurriyat.
At least 94 people have been killed in 128 days of unrest in the Valley following the killing of Burhan Wani on 8 July. Thousands, including security forces, have been injured in clashes between forces and protesters. According to doctors, over 1,100 protesters suffered injuries in eyes due to pellets. Addressing the gathering, Baig said Kashmir issue will be solved only "by your votes" and not by stone pelting. "Those who have lost their lives were innocent people and they hardly knew what they were doing".
"PM Modi went without an invitation to Pakistan and sat with Pakistani Prime Minister Nawaz Sharif because he had promised PDP that he would take the dialogue forward. But Pakistan reciprocated by attacking Pathankot. How are cordial relations possible in such atmosphere? But still we believe the dialogue is the only way forward," he said.
"The two countries can't prosper until they resolve the Kashmir dispute and it was for this purpose that our party came into being-to resolve this conundrum".
Taking a dig at Hurriyat Conference, Baig, while pointing towards the flea market which was thronged by hundreds of people on Sunday, said the people have told the Hurriyat that they are not with 'Hartal politics'. "This is a mazaq (joke). There is no hartal (strike)," he said, pointing towards shoppers in the market.
Earlier, the Hurriyat Conference had hit out at the PDP, terming the party as a "local stooge" of "Indian rulers" whose "hollow slogans of religious freedom, individual liberties and equal rights is nothing but the age old deceitful slogans of the imperialistic mind set which they have been using to fool others."
The Hurriyat Conference said the "local government has purposefully joined hands with the preachers of Hindutva to implement the Nagpur agenda. They have waged war against the whole community by forcefully preventing people from their prayers."
The PDP, however, called upon all the stakeholders to focus on political means and through the medium of well-established democratic institutions to "wriggle the state out from the brink of abyss".
India
Traditionally, the president participates in Dussehra celebrations in the National Capital
India
Four accused people Waseem Ahmad Sofi, Tariq Ahmad Dar, Bilal Ahmad Mir alias Bilal Fafu and Tariq Ahmad Bafanda, all residents of Srinagar were arrested during the searches carried out in Srinagar, Pulwama and Shopian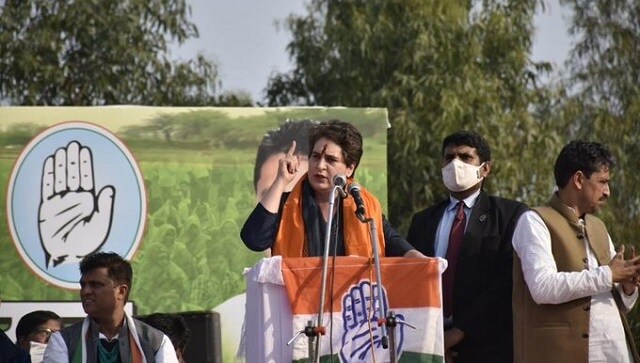 India
As many as seven civilians have been killed by militants in Kashmir Valley in the last five days.