Kashmir unrest: Curfew lifted from some parts of Srinagar but internet remains suspended
Curfew continued in some parts of Srinagar and two towns in south Kashmir, while restrictions on the assembly of people were in force in the rest of the Valley where normal life remained paralysed for the 51st consecutive day on Sunday
Srinagar: Curfew continued in some parts of Srinagar and two towns in south Kashmir, while restrictions on the assembly of people were in force in the rest of the Valley where normal life remained paralysed for the 51st consecutive day on Sunday.
Curfew remained in force in five police station areas of downtown Srinagar, a police official said.
He said the curfew was lifted from many areas of Srinagar on Sunday - two days after it was clamped in the entire city to thwart proposed marches by separatist groups to Eidgah in old city on Friday and towards Army headquarters at Badami Bagh cantonment area on Saturday.
The official said curfew also continued in the two south Kashmir towns of Pulwama and Pampore.
He also said restrictions on assembly of people were in force in rest of the Valley to maintain law and order.
At least 25 persons were injured in clashes between protestors and security forces in Kashmir on Saturday as the death toll in the ongoing unrest, in the wake of killing of Hizbul Mujahideen commander Burhan Wani in an encounter with security forces on 8 July, reached 68.
Meanwhile, normal life remained paralysed for the 51st consecutive day due to curfew, restrictions and separatist sponsored strike.
Shops, private offices and petrol pumps remained closed on Sunday as well, while public transport continued to be off roads, the official said.
Mobile Internet also continued to remain suspended in the entire Valley, while the outgoing facility on prepaid mobiles
remained barred.
The separatist camp, which is spearheading the agitation in the Valley over the civilian killings during the protests against Wani's killing, has extended the strike call in the Valley till 1 September.
They have asked the mosque committees in all villages and localities to visit people to assess their needs.
Also visit the families of those killed and injured, and make arrangements for their support, the separatists said in their weekly protest programme.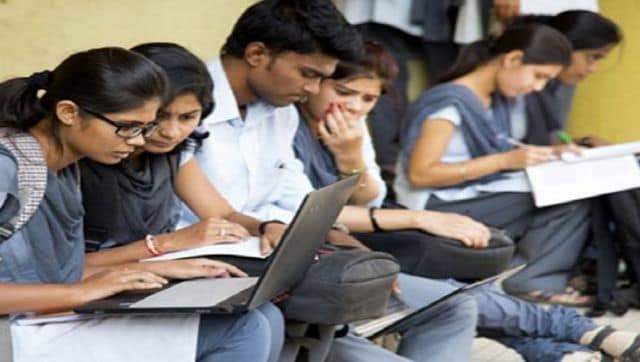 India
The dynamics in the classroom must change drastically if students are to harness the 'wild' wide world web of global information for their productive use
India
The Telecom minister said India is developing 4G and 5G stacks, and is set to bolster its position as a trusted source for the world, in digital networks
News & Analysis
Hermit is a new spyware which is more invasive and malicious than Pegasus. It is believed that it has been used to target iPhone and Android devices in Italy and Kazakhstan by government agencies. However, there are reports that certain malicious actors also have access to it.