Kashmir unrest: CRPF opens fire in fresh clashes in Budgam, death toll rises to 63
With Yasir's death the number of people killed in the ongoing unrest stands at 63 in Kashmir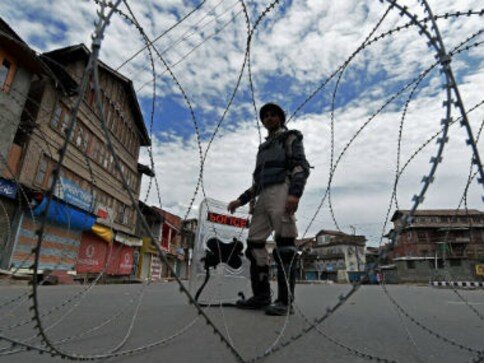 Two more civilians, on Tuesday, were killed in central Kashmir's Budgam district when CRPF personnel opened fire on a group of protesters in Aripanthan area of Beerwah. Witnesses said a CRPF party was on way near Aripanthan when it faced a group of people who were protesting against excesses. A police officer said that protesters resorted to heavy stone pelting and CRPF opened fire killing two civilians. Five more have been injured.
On the evening of 15 August, young boys were digging a grave at Dandirkah graveyard for the son of a carpenter, Abdul Salam Sheikh. Everyone stood silently watching a group of boys struggling to dig the grave in haste, as the slogans blared out from the loudspeakers from a mosque nearby. They were friends, neighbors, and acquaintances of Yasir Salam, who was shot dead, earlier in the day, allegedly by police.
When friends carried his dead body on a stretcher in pitch dark, they shone light on his face with their mobile phone torches — there was rage even in their footsteps. Salam, a tenth class student, was shot dead near the Batamalo yard in Srinagar; his family said that government forces killed him.
"He was too young to be lowered in this grave," Waseem, a boy at the graveyard shouted. "Who will take care of carpenter, Sheikh," he continued, as if talking to himself. "They murdered him in the broad day light".
The recent killings in Kashmir, more than sixty like thousands of them before, have a familiar pattern and a script. They leave home for a stroll and within hours the bullet-ridden bodies reach home on the shoulders of people. No questions are asked, why, when, and how they died. It is just a number.
However, there is no cry for justice; justice, it seems, is a far cry. And no one seems to be even asking for it. They count the number of dead, injured, blinded and most of us are later lost in arithmetic's.
Earlier in the day, there was another killing too, of a CRPF commanding officer, Promod Kumar, who died fighting militants in old town of Srinagar. They had attacked a CRPF post and injured nine soldiers and a policeman, before getting killed in Nowhatta area of downtown Srinagar. He too, unfortunately, become a number on a day, when the rest of the country was celebrating its 70th Independence Day.
And then their was Ashfaq Ahamd Bhat, an 18-year-old boy, from Tangmarg area, he also died after battling injuries inside an ICU for two days. Bhat had received pellet injuries in his head on Friday 13 August. The son of a daily wager, Bhat he was grievously injured after being hit on head by pellets, which had perforated into his skull, causing severe damage to his brain.
Clashes, encounters, and slogans continued on 38th and now will continue on 39th day as Kashmir continues to reel under a strict curfew. Over 80 people were injured yesterday, some with pellets, in forces' action on pro-freedom protesters. Family members of Yasir said that he was killed in target fire by police, as there were no protests in the area. They said that he was killed on the spot and two other youth sustained injuries in police firing. There were protests, hundreds of people gathered out and inside his house, and on the streets they chanted slogans, protest demonstration were held against the killing, but no one was asking why was really killed? They all seemed to have an answer.
Was he part of protests?
"There were no one in our area. Had there been he would have never left his home," Salams' friend, Saqib told Firstpost.
"We are investigating the incident to look into the causes of the situation that resulted in the death of the boy," a police officer, meanwhile said about the killing.
With Yasir's death the number of people killed in the ongoing unrest stands at 63, killed in police, para-military CRPF and Army firing since 9 July. More than 7000 civilians have also been injured in action by government forces hundreds of them have lost eyesight and others maimed for life due to firearm injuries.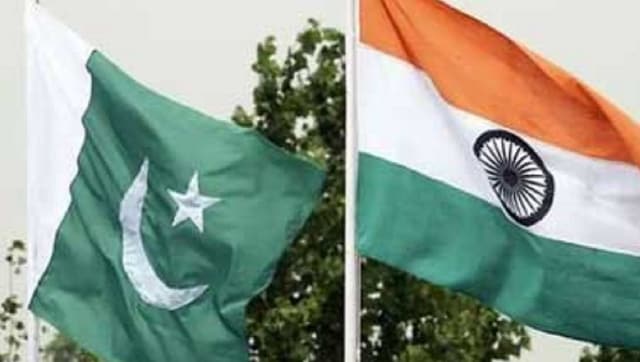 India
Counsellor in India's Permanent Mission to the UN, A Amarnath, said on Monday that India does not need advice from a nation with a proven track record of illicit export of nuclear material and technology.
India
Four accused people Waseem Ahmad Sofi, Tariq Ahmad Dar, Bilal Ahmad Mir alias Bilal Fafu and Tariq Ahmad Bafanda, all residents of Srinagar were arrested during the searches carried out in Srinagar, Pulwama and Shopian
India
Traditionally, the president participates in Dussehra celebrations in the National Capital