Kashmir talks: Success of parleys depends on resolve of all stakeholders to bring dispute to a logical end
A section inside the Hurriyat Conference is optimistic and wants some kind of dialogue to be initiated by New Delhi with Pakistan and Kashmiris.
Srinagar: After three years of political squabbling in the ruling PDP-BJP coalition accompanied by street unrest, clamour is growing among mainstream and separatist leadership here that New Delhi and Islamabad should hold a meaningful dialogue that may not immediately result in final resolution of the Kashmir conflict, but may bring some semblance of normalcy in the tense valley.
The continuous killings of militants and civilians in recent past have dominated the street conversations and with New Delhi announcing 'Non-Initiation of Counter Insurgency Operations' for the month of Ramzan, there is hope that this could become a stepping stone for a purposeful dialogue process. Army Chief General Bipin Rawat's recent remarks that the NICO could be extended if the situation remains conducive in Kashmir has acted like icing on the cake.
The problem, however, is not who proposes the dialogue, but who will take the first step. Both the stakes and the stakeholders are ambivalent and confusion prevails: everyone knows very well that another failed attempt will always be seen as a sell-out in Kashmir.
"It (talks) can't be for pleasure but to achieve tangible results in terms of resolution of the dispute," said Abdul Gani Bhat, a senior separatist leader and chairman of Muslim Conference. He said that if the talks were to begin, they are only important if they concern the "resolution of the dispute".
Bhat, a former professor, said the stakeholders have to get their heads together to stop the bloodshed as Kashmir was loosing "blooming buds".
"It is very important that all of us create an atmosphere in which talks could happen. And they [must] happen."
However, the most surprising statement came from across the border. On Wednesday the head of United Jihad Council, Syed Salahuddin, while addressing a gathering in Muzaffarabad, said that the conglomerate of more than dozen militant outfits he heads would support the dialogue process on certain conditions.
Salahuddin, now 72, said he welcomed the ceasefire initiative initiated by Prime Minister Narendra Modi and Home Minister Rajnath Singh, but added that on the ground it would have a positive effect if New Delhi will show, "honesty, seriousness, and character."
He said if New Delhi was serious about dialogue and resolution of conflict, then the leadership at the Centre should "respect the aspirations of people of Jammu and Kashmir".
The joint Hurriyat Conference led by the three most important separatist leaders, Syed Ali Geelani, Mirwaiz Umar Farooq and Yasin Malik, said a few days ago in a statement that any dialogue process has to be "transparent" and all sides must ensure that promises and pledges made would be honoured. Although not directly refusing to engage with New Delhi, they said the terms of dialogue should be "transparent" and "there has to be clarity".
In this light, Salahuddin's statement makes it somehow easy for the separatist leadership to engage, but the question is: who will bell the cat?
The pace of the dialogue between separatists and New Delhi started building after the government of India announced 'Non-Initiation of Counter Insurgency Operations,' after months of sustained operations against militants. More than 60 militants have been killed since the beginning of this year. There has been some relief among people in south Kashmir after the operations against the militants have stopped, despite a civilian getting killed in a militant attack this week.
After NICO, Home Minister Rajnath Singh hinted at the possibility of talks over Kashmir saying that the government was ready to engage with Hurriyat and Pakistan.
"There is no clarity but ambiguity. That leaves us with no room to explore the possibility for a serious discussion on talks," moderate separatist leader Mirwaiz Umer Farooq said. "Once there is clarity, we can sit together and discuss. We want every stakeholder to be consulted and involved."
A section inside the Hurriyat Conference is optimistic and wants some kind of dialogue to be initiated by New Delhi with Pakistan and Kashmiris. If New Delhi, Bhat said, takes one step, Pakistan also must reciprocate, and that must also be the case here in the Kashmiri leadership so that there are positive results.
Chairman of PDF party and MLA Khan Saheb, Hakeem Yaseen said the Centre should remove any ambiguity and engage the Hurriyat Conference in a "purposeful dialogue" to end the ongoing cycle of violence and bloodshed in the state, "The mainstream parties have a moral obligation to build a conducive atmosphere for a meaningful dialogue. For the sake of humanity, both the Hurriyat and the Centre should shun rigidity and bring some flexibility in their stands to end the turmoil in the state."
Chairman of his faction of Hurriyat Conference, Mirwaiz Farooq said that despite New Delhi failing to break the resolve of the people from demanding their basic political right, a dialogue was the only way out and the two countries need to have the "desire and willingness for a meaningful dialogue".
"If there are seriousness and clarity, who will want to step back. Kashmir has seen enough bloodshed. The time for resolving this issue is now," Farooq said.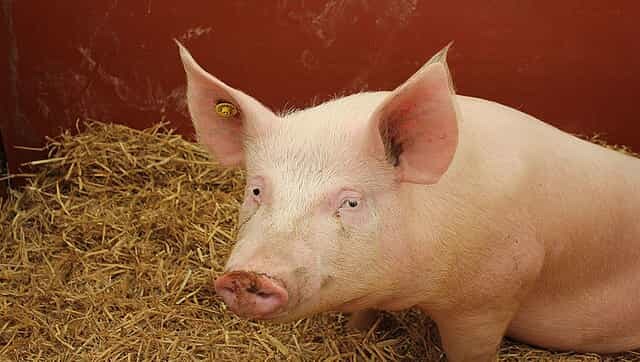 Explainers
The discovery raises hopes for a whole host of future medical uses in humans and could potentially lead to the lives of thousands being saved around the world. Experts and ethicists say the breakthrough could mean a need to update the definition of death itself
India
Today as we observe the third anniversary of the abrogation of Articles 370 and 35A, we need to commend the Modi government for doing something which seemed impossible till it was done on 5 Augusts 2019
India
Malik, who began his hunger strike in the Tihar Jail on 22 July, ended his fasting after he was told that his demands have been forwarded to the senior authorities, said prison officials.