Kashmir: Security clamped up in Valley ahead of Afzal Guru, Maqbool Bhat death anniversary
Both Bhat and Guru were Kashmiris, who were hanged to death and later buried inside the Tihar Jail complex.
Anticipating unrest in Jammu and Kashmir in the wake of the death annievrsaries Maqbool Bhat and Afzal Guru, security agencies in Kashmir are preparing to clamp down on the Hurriyat leaders and impose restrictions across the Valley.
Both Bhat and Guru were Kashmiris, who were hanged to death and later buried inside the Tihar Jail complex.
While Muhammad Maqbool Bhat was hanged for his role in assassination of an Indian diplomat in Birmingham, Ravindra Mhatre, Guru was sentenced to death in 2002 for his role in planning an attack on India's Parliament in December 2001, which left fourteen people dead and 22 injured.
Both were hanged in the month of February and buried inside the premises of Tihar jail. Kashmiri's have kept two open graves in 'martyr's graveyard' of Srinagar, as the family members of both have been demanding the return of their mortal remains. Bhat was hanged on 11 February, 1984 and Guru on 9 February, 2013.
On Wednesday, a united faction of the Hurriyat Conference led by Syed Ali Shah Geelani, Mirwaiz Umar Farooq and Muhammad Yasin Malik, called for protests on the two days and a march towards the United Nations office in Srinagar on 10 February.
"That won't be allowed," a senior police officer, posted in Srinagar, told Firstpost. "There will be restriction across the Valley and areas that are hotspots," he added. The Kashmir police is likely to put Hurriyat leaders under detention or house arrest to prevent any kind of protest on these days.
The state government does not want to take a chance of allowing protesters to hit the streets, as the situation is slowly limping back to normalcy after months of protests following the killing of Hizbul Mujahideen commander Burhan Wani, that left close to hundred people dead.
The family members of Bhat and Guru have been since long demanding the return of mortal remains of the two hanged Kashmiri's, but New Delhi has so far refused to budge.
While Bhat's hanging is largely seen as a spark that led to the emergence of insurgency in Kashmir valley, Guru's hanging is seen a tipping point for reviving that insurgency which had largely ebbed.
Tabassum Guru, the widow of Afzal, refused to talk at length on the issue but said which "nation does not allow a child to see the grave of his father."
"Had they given us back his mortal remains, we would have buried him here. At least his son would have known that he had a father who was hanged by the Indian state without dispensing proper justice," Tabassum, said.
Guru, a former Jaish-e-Muhammad militant, was hanged as his mercy petition got caught up in a political slugfest.
"Thousands of people of Kashmir had offered selfless sacrifices of their lives but the martyrdom of Guru and Bhat were unique, exceptional and matchelss as these sacrifices had breathed a new life in Kashmir's resistance struggle," a statement issued by the united group of Hurriyat conference, said. They also demanded the return of mortal remains of Guru and Bhat back.
Muhammad Yasin Malik, the chairman of the Jammu and Kashmir Liberation Front (JKLF) describes Bhat as a "corner stone of ongoing movement," and said his struggle represents every "oppressed and subjugated human."
"Both laid down their lives today for the betterment of our land tomorrow and made us debtors and it is now our duty to safeguard these sacred sacrifices," Malik said.
The authorities are likely to impose restriction in some "sensitive areas" of the Srinagar and towns across the Kashmir valley on 9 February and 11 February, when Hurriyat is planning to hold protests.
India
His remarks come at a time when dozens of panic-stricken migrant labourers reached Jammu from the Valley to head to their native places in Bihar, Chhattisgarh and other parts of the country
India
Introduction of domicile certificates, amendments to land ownership rights, and online portal for property-related grievances, specifically for Kashmiri Pandits, have engendered resentment among many sections in Kashmir.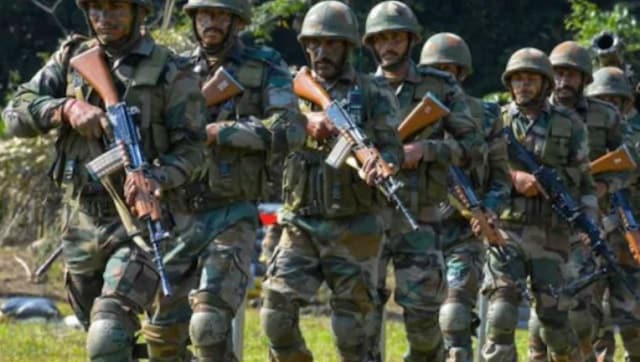 India
There is nothing in the situation that India has not faced before and overcome with resolve and Pakistan's desperation will soon convert into more frustration