Kashmir: Schools and road shut post Shopian clash, separatists announce 'solidarity' march
Normal life was derailed in Kashmir on Wednesday as separatists announced a protest march to Shopian in solidarity with civilians killed in the recent encounter.
Srinagar: Normal life was derailed in the Kashmir Valley on Wednesday as separatists announced a protest march to Shopian town in solidarity with civilians killed in a fight between militants and security forces. As train services remained suspended for a third consecutive day, the authorities closed all educational institutions and postponed exams scheduled for Wednesday amid tensions in the Valley. Traffic on the otherwise busy Srinagar-Sonamarg road also remained suspended for a second day on Wednesday.
The separatist Joint Resistance Leadership (JRL), headed by Syed Ali Geelani, Mirwaiz Umer Farooq and Muhammad Yasin Malik, has announced a march to Shopian town to express solidarity with the people there. Geelani and Mirwaiz have been placed under house arrest while Malik has been lodged in the Srinagar Central Jail to prevent their participation in protests.
Authorities deployed security forces in large numbers in Srinagar, the urban hub of a dragging separatist campaign, and other places in the Kashmir Valley to maintain peace, officials said. Shops, public transport and other businesses remained mostly shut in Srinagar and other major towns in the Kashmir Valley on Wednesday, officials added. Private transport, however, plied in the uptown areas and on the outskirts of Srinagar.
Twenty people, including 13 militants, four civilians and three soldiers, were killed in south Kashmir in three gunfights on Sunday.
Meanwhile, a 23-year-old youth killed in clashes with the security forces in Kangan town was buried early on Wednesday. Clashes had broken out in Kangan on Tuesday immediately after the youth's body was taken there. Shutdown crippled normal life in Ganderbal district following the youth's death. The District Magistrate of Ganderbal has ordered a magisterial probe into the youth's killing while the police has ordered a departmental enquiry.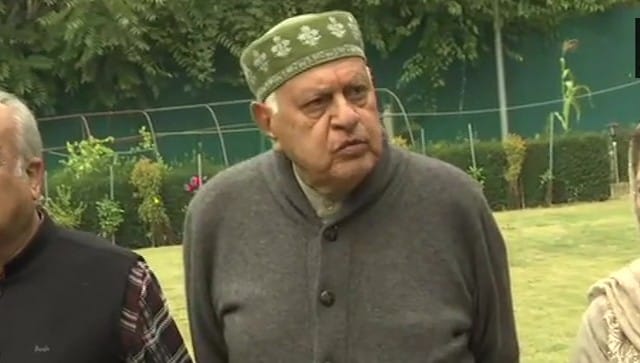 India
NC leader Omar Abdullah said Farooq has been admitted to a hospital based on the advice of doctors, and 'to enable them to better monitor him'
Politics
Suddenly the Barak Valley has become a difficult terrain for the BJP despite its strong hold in the urban areas
India
Ariz Khan's journey casts light on the largely unknown rank-and-file of the Indian Mujahideen, and their seduction by a cult of blood.