Kashmir: On a day Valley remains calm, Yashwant Sinha-led delegation meet separatists for peace
Senior BJP leader and former external affairs minister Yashwant Sinha said his civil society group was trying to convince New Delhi to invite separatist leaders from Kashmir for talks
Senior BJP leader and former external affairs minister Yashwant Sinha said on Tuesday that his civil society group was trying to convince New Delhi to invite separatist leaders from Kashmir for talks and to hold unconditional dialogue with them to resolve the long pending issue of insurgency in the Valley.
"After our first visit, we interacted with people in Delhi and we apprised them about the ground reality in Kashmir through our reports and interactions," Sinha told Firstpost.
Sinha, who is leading a civil society delegation — comprising Kashmir observers like Wajahat Habibullah, Sushoba Bharve, and former air vice-marshal Kapil Kak — said that though his group doesn't enjoy a mandate from the government of India, the two visits did yield a positive outcome.
"Building trust and acceptance on both sides is important to have a meaningful conversation and to search for solutions," Sinha said. "If our previous visit would have been a non-starter, we wouldn't have come back for a second time."
The group is visiting the state at a time when the Valley is witnessing one of longest shutdowns in history. Nearly 100 people have been killed in retaliatory action against protesters by government forces, over 12,000 protesters have been wounded — many of them blinded for life, and around 7,000 are either behind bars or detained in their homes.
"We had to build trust with the people and then start work. It's not easy because of the mistakes previously committed. And though we don't have the government's mandate, we can try to influence the policy makers," Sinha said.
However, the group's visit has been clouded by the unceremonious binning of the report prepared by the three-member Kashmir interlocutor group headed by Dilip Padgaonkar, which was sent by the UPA government to provide a roadmap following the civilian uprising in 2010. It also meant there wasn't much hope from the new delegation, other than providing the members an opportunity to meet with society.
In a curt six-page report, the group has written to the central government that the people of Kashmir believe that "Indian politics has taken such a turn (today) that there is no willingness to listen to even demands for autonomy. In terms of the agenda of alliance (between PDP and BJP), a dialogue process must be initiated with all stakeholders so that peace can be restored," the report says.
Sinha had said that it is true that such processes had failed in the past, but they have started the process once again with a hope that any positive outcome will be yielded, due to which they chose to visit the Valley a second time. "The dialogue we have had from three days with people from different shade of opinion was fruitful," he said.
Find latest and upcoming tech gadgets online on Tech2 Gadgets. Get technology news, gadgets reviews & ratings. Popular gadgets including laptop, tablet and mobile specifications, features, prices, comparison.
Politics
This comes in the backdrop of a heated debate that reportedly ensued at a closed-door meeting of Congress Rajya Sabha MPs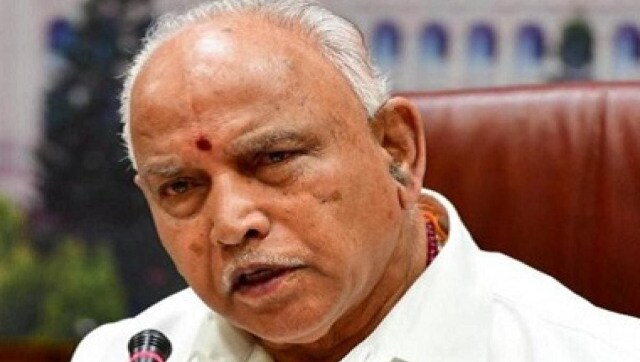 India
While calling off the lockdown in Bengaluru and Karnataka, the CM stressed on maintaining social distancing norms and wearing masks to contain the spread of coronavirus.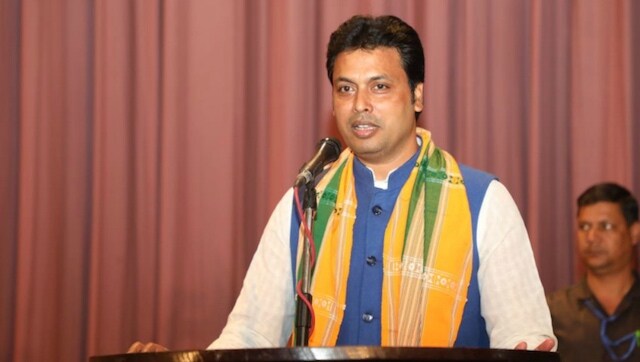 India
Biplab Kumar Deb had stirred a controversy by saying Punjabis and Jats are physically strong but less brainy while Bengalis are known to be very intelligent.