Kashmir needs political dialogue, govt should reach out to the people of the Valley
Government of India needs to engage the people of Kashmir in a political dialogue. It cannot leave the task to PDP-BJP government
A statement widely attributed to former US Secretary of Defence Donald Rumsfeld is that 'India will never give up its claim on Kashmir'. The Indian State will pump in more military and financial resources, if required, to keep the Tricolour flying in Srinagar. Similarly, it is given that Pakistan, come what way, will never give up its claim on Kashmir and will never stop providing assistance to Kashmir and foment trouble for the Indian military.
What is unknown is what the future holds for the people of Kashmir. And, this uncertainty that continued for nearly a decade under UPA government, in spite of the hopes raised by Prime Minister Manmohan Singh on starting a political dialogue with the people of the state, and has unfortunately continued in the last two years since BJP came to power at the Centre.
The Narendra Modi-led NDA government must start a conversation with the people. In a state with over 60 percent youth population, there is a need for them to be engaged and a dialogue initiated, and the people must be made to believe that Delhi is keen to listen to them. Any interest or initiative from the Government of India to talk to the people is however missing. Having decided to sideline and ignore leaders of Hurriyat Conference and separatists, the Modi government must make a connection with the people.
Srinagar district has over 98 percent urban population and this has been the centre of protests and demonstrations. Wonder why young Kashmiris are always on streets and seemingly protesting?
Over 3,50,000 Kashmiri youth are unemployed
According to 2015 figures of J&K Planning and Development Department, around three lakh fifty thousand (350,000) Kashmiris are unemployed. Of these, 30,000 are unemployed graduates. Over 2,30,000 Kashmiris have registered in employment exchanges (2014 September figure) and waiting for the elusive jobs.
Given the security situation, corporates stay away from the Valley. Government jobs, too, are difficult to get. Late Chief Minister Mufti Sayeed conceded that government recruitment process was very slow. There were 4,000 vacancies for which 1.75 lakh people took different recruitment exams and tests.
In a state where agriculture is the main occupation that has around 70 percent of population dependent for survival, this year the farm sector is expected to see negative growth. Economic Survey of 2014-15 by J&K State shows that agriculture to decelerate to negative 16 percent.
The PDP, after aligning with the BJP has been unsuccessful it addressing the problem of compensation to flood-affected people even two years later. In last three months, when the state was under President's Rule, Governor NN Vohra actively sought administrative help to provide relief and also to expedite dredging of Jhelum River to clear accumulated silt.
What are the Government of India and the state government doing? Kashmir is not UP, Gujarat, Haryana or Tamil Nadu. It is a region which has faced turmoil for decades and where Pakistani Army is involved in keeping militancy alive. And, the people of Kashmir Valley are not particularly fond of India. In fact, as recent months protests have shown, the youth have become active opponents of the Indian State and many of them are not aligned to any separatist faction or militant group. Problems need to be addressed and not ignored. How can flood relief not be distributed for months? How can Centre be slow in releasing money for compensation?
In 1993 as a young journalist with The Economic Times, I was in western Uttar Pradesh covering a crucial Assembly election, months after the demolition of Babri Masjid which had led the Narasimha Rao government to dismiss governments led by BJP in the states of UP, MP and Himachal Pradesh. It was then that the militants in Jammu & Kashmir burnt the much revered Charar-e-Sharif shrine leading to serious law and order problem.
I was asked to digress from covering UP politics for a day and instead get a sense from the Muslims of western UP as to their reaction to events in Kashmir. What I discovered was an interesting facet about how Hindus and in particular, Muslims outside the state perceive Kashmir and its people. Most people I spoke to, across a couple of districts with sizable Muslim population, showed little interest or concern for the people of Kashmir. A common response was, "They are different. We have no connection with them".
Absence of any kind of "connection" between people living in rest of India with Kashmiris is largely responsible for the lack of empathy, sympathy or interest in events of the Valley which are mostly confined to the inside pages of newspapers, where protests, killings and clashes with police and army are seen as routine.
So are the events of last one week where young men have died in police firing leading to shut down in Kupwara and Handwara. Different versions of events and its varied interpretation will continue for days to come and again it will be forgotten. Until the next big clash or killings grab headlines.
NIT developments have also now receded in the background as the PDP-BJP governments tries to take hold of the situation. Chief Minister Mehbooba Mufti, once seen as a political leader willing to take up cudgels on behalf of the majority, has now ended up like other political leaders, into issuing "strongly worded" statements that express regret at "unprovoked firing on protestors".
In this background, author Chetan Bhagat's piece in The Times of India calling on Kashmiris to embrace India has touched a raw nerve among mainland Indians who believe that Kashmiri people need to accept India as their country. Frankly, it is India that also needs to accept Kashmir as part of their country where people are not agents of Pakistan, but are deeply unhappy and angry with the way India's political elite and governments treat them.
Chief Minister Mehbooba Mufti has lost her credibility among many in Kashmir due to the manner in which she delayed and then succumbed to taking over as CM after three months of dilly-dallying
Protest for jobs by villagers affected by Kishen Ganga Project
A protest that has been on for months, but has not caught the attention of Delhi media is related to compensation and jobs for people whose land was acquired by National Hydroelectric Power Corporation (NHPC) in 2009 for building the Kishen Ganga Hydro Electric Project in Bandipora district of North Kashmir.
Last week, residents of Kralpora village entered inside the powerhouse and other operative units and forcibly stopped the work. Local news media reports state that "as per agreement, which was approved by the then DC Bandipora, Mohammad Maqsood Zargar, 163 persons of affected families were to be employed in the corporation, but only 38 were employed," said Ghulam Mohi-ud-din.
He said that those 38 persons employed in the corporation were later disengaged from their duties and the corporation engages non-locals in their place. He said locals have been either appointed as helpers or labourers in the company, while the non-locals have been appointed for prime positions."
They have appealed to the chief minister for help but she is too busy trying to settle down in her new job. Kishen Ganga protest is small compared to bigger protests in Srinagar district but it needs to be addressed and a mutually acceptable solution found. Else, it won't be long before these people also join the disenchanted in other parts of Kashmir.
Government of India needs to engage the people of Kashmir in a political dialogue. It cannot leave the task to PDP-BJP government. When Prime Minister Modi visits Jammu later in the week, he might want to use the opportunity to reach out to the people of the Valley.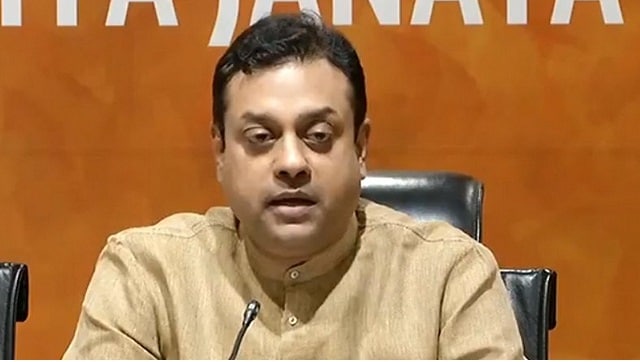 India
BJP national spokesperson Sambit Patra, in a press conference, alleged that the Congress sacrificed not only the Kashmiri Pandits but also the development of the region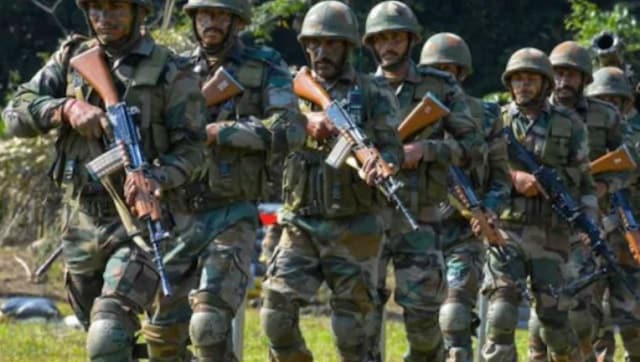 India
Defence sources told News18 that the PM's directives include putting stress on modernisation of existing military technology, streamlining long-drawn capital procurement processes and a push to self-reliance in defence programmes
Politics
On the socio-political front, the historic step of abrogating Article 370, which came into effect in 1950, and Article 35A, which came into effect in 1954, figures high on the list of achievements