Kashmir: Militants open fire at police station in Kulgam, one constable injured
Militants opened fire at a police station in Shopian district and shot at a policeman in Kulgam district of Kashmir late Thursday night
Militants opened fire at a police station in Shopian district and shot at a policeman in Kulgam district of Kashmir late Thursday night, police said on Friday .
Constable Salim Yousuf was shot at and injured by militants inside his residence at Yamrach in Kulgam district Thursday night, a police official said.
He said the injured policeman was rushed to district hospital Anantnag where doctors referred him to a hospital here for specialised treatment. In another incident, militants opened fire on police station Shopian on Thursday night.
The cops on sentry duty retaliated, forcing the militants to flee from the spot, the official said adding no one was hurt in the brief exchange of fire.
Earlier on Thursday, militants had opened fire on a patrol party of army at Mantribugh in Shopian but there were no casualties reported in the incident
India
Security forces launched a cordon and search operation in Hassanpora village of Kulgam district following information about the presence of militants there, a police spokesperson said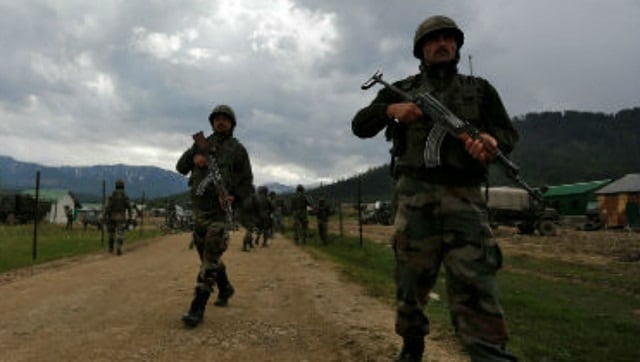 India
The encounter broke out in Budgam's Zolwa village late on 6 January, 2022, a police official said
India
A police spokesperson said the arrested militants were identified as Suhail Qadir Khanday and Suhail Mushtaq Waza, both residents of Pulwama district