Kashmir: Literacy without learning a 'ticking time-bomb', says education min Naeem Akhtar
But Jammu and Kashmir's education minister Naeem Akhtar was in a feisty mood on Friday evening.
Much of what governments do is aimed at trying to undo the damage of what they have done in the past. One might expect such words from a radical critic of the governance system, perhaps a fiery and radical student activist. One rarely hears them from a minister. One especially does not expect such words from one who, in his own state, is a pillar of the establishment, a pretty conservative one at that.
But Jammu and Kashmir's education minister Naeem Akhtar was in a feisty mood on Friday evening. In a brief speech at New Delhi's hallowed India International Centre, he did not beat about the bush. The Sarva Shiksha Abhiyan (universal literacy movement) is "a ticking time bomb," he said. The "atrociously implemented" scheme had been little more than a mechanism to divert taxpayers' money to let favourites open a school at home, and employ a cook too.
The scheme was a pet project of the Centre during UPA-I, when Arjun Singh was the minister for human resource development.
The idea that India has a demographic advantage from its 1.3 billion people has been reduced to "a slogan," Akhtar said, pointing out that education had become focused on the formal process of obtaining degrees and certificates rather than learning. Literacy without learning was not just useless but actually counterproductive, he seemed to suggest.
In a speech to launch a fund-raising drive for a university in Ladakh, Akhtar asked what sort of future the country hoped to produce through its current education.
The new university has been envisaged by Sonam Wangchuk, the founder and head of the Ladakh-based Students' Educational and Cultural Movement Of Ladakh (Secmol). Wangchuk recently won an international award for innovative ideas — for a mechanism to create artificial ice cones which could re-green the ice desert of Ladakh.
Akhtar has taken on established vested interests in the education sector since he became education minister in the Mufti Sayeed-led government last year. It has, at times, been a rough ride.
Ironically, Wangchuk too had taken on the entrenched vested interests of the education department in Leh district — and the rest of the district establishment too - after he set up Secmol in 1994. Things came to such a pass in 2007 that Wangchuk was run out of the state, with an FIR accusing him of being a foreign agent hanging like Damocles' sword over his extremely useful, and popular, work in the Leh district.
Such are the ways in which Jammu and Kashmir's extraordinarily compromised establishment sometimes deals with change makers who try and work for peace and progress at the grassroots!
Both Akhtar and Wangchuk have both stayed the course — and Akhtar on Friday publicly assured Wangchuk of the government's full support.
Schools without students.
In the context of the Sarva Shiksha Abhiyan, Akhtar said he had had to close 4,000 (non-functional) schools in Jammu and Kashmir, Akhtar said. And Rajasthan had closed 20,000 schools.
The minister added that he had also closed 142 schools that had teachers but no students. Indeed, it is a fact that several such schools have been operational, at which salaries are paid for no work done. One such school operated down the road from the Jawahar Nagar house in Srinagar, where Akhtar lived for several years.
Akhtar is almost the only minister in the current Mehbooba Mufti-led government who has made his presence felt during the turmoil since July. He directly took on the Hurriyat, including Syed Ali Shah Geelani, through an open letter. He has insisted throughout the recent unrest that examinations would be held, and that schools must function.
Of course it is a different matter that the government caved in to popular demand recently and ordered mass promotions, and halved the syllabi for state board examinations. One hopes the government will now stand firm on the commitment Akhtar made on Friday to support Wangchuk's pathbreaking university project.
India
Authorities are on the hunt for the second terrorist who managed to escape after the firing took place at Natipora area of Srinagar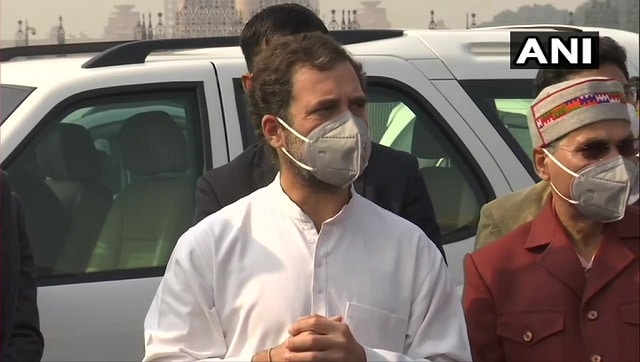 India
Rahul's remarks on Kashmir came after two government school teachers, including a woman, were shot dead by militants in Eidgah area of Srinagar
India
Four accused people Waseem Ahmad Sofi, Tariq Ahmad Dar, Bilal Ahmad Mir alias Bilal Fafu and Tariq Ahmad Bafanda, all residents of Srinagar were arrested during the searches carried out in Srinagar, Pulwama and Shopian