Kashmir in 2017: Operation All-Out was a success, but will force alone win hearts in the Valley?
Will killings solve the Kashmir problem? More than 8,000 militants have been killed in Kashmir since the insurgency erupted in the early 1990s. Has killing them brought peace to the region?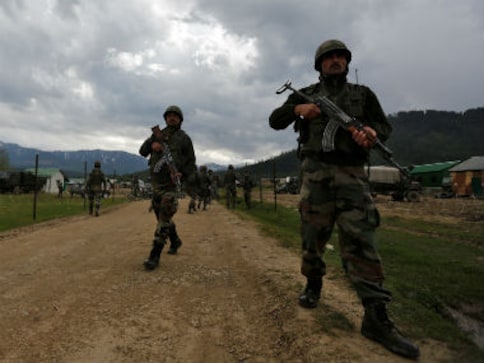 A wounded Kashmir moved into 2017 shadowed by a dramatic change: The post-Burhan Wani situation in the previous year had recorded close to hundred civilian killings, the folklore of Wani had travelled far and wide, and the support for militants was at all-time high. Fewer militants were killed and many more were joining their ranks. Kashmir was slipping into anarchy.
The situation was particularly alarming in the four districts of south Kashmir — Pulwama, Shopian, Kulgam and Anantnag, the epicentre of the 2016 protests where mainstream leaders and activists were virtually chased out of their homes. The events of 2016 had given militants the muscle. They started flexing it on the mainstream. Many scenes filmed by militants themselves and uploaded on social media showed local leaders threatened at gunpoint to 'apologise' for 'ditching the cause', serving as a warning for others.
The shrinking of mainstream politics also brought onto the scene militant commanders like Sabzar Bhat, the famed successor of Wani who threatened to carry forward what the killing of his predecessor had left midway, ie glamourisation of the militancy. It also pushed recycled militants like Yasin Itoo up the ladder in militant ranks. Itoo, the operational commander of Hizbul Mujahideen, was a Jama'at-i-Islami activist who was indoctrinating youths to join the militancy.
Operation All-Out
To get a handle on the situation, security agencies prepared a blueprint, containing a list of more than 200 militants who were deemed to be threats to the peace in Kashmir; names like Itoo and Sabzar were on top of the list. Their hideouts were identified using technical and human intelligence. Launched in the middle of the year, 'Operation All-Out' stirred passions in the Valley.
As Kashmir simmered with anger, Chief Minister Mehbooba Mufti appointed Munir Khan, who has a wealth of experience in counterinsurgency operations, as the Valley's new top cop. His task was simple: Coordinate operations against militants while avoiding civilian casualties. Khan worked tirelessly. "Our first task was to target the militant leadership. When you kill the commanders, there will be no one to motivate the new cadre. I feel pride in saying that 18 top commanders of different militant groups were killed this year, which includes heads of LeT, Hizbul Mujahideen and Jaish," Khan, 57, told Firstpost early this year.
There were indeed major gains for security forces. Over 210 militants were killed this year in coordinated operations between the Army, the Jammu and Kashmir Police, and paramilitary. The top leadership of Hizbul Mujahideen and Lashkar-e-Taiba, and also Jaish-e-Mohammad — that staged a deadly comeback this year in the region's turbulent security situation — was wiped out. However, at least 75 personnel from the Army, CRPF and Jammu and Kashmir Police, had to lay down their lives during these operations.
Paying the price
The victory against militants and militancy, however, came at a deeply tragic cost: More than 50 civilians were killed, allegedly by security forces, as protests intensified in the Valley, the latest victims of which are two women who have left behind barely months-old toddlers. Their faces are emblematic of the price paid by ordinary people for being who they are. Their moist, expectant eyes tell the story of pain Kashmir seemingly has to endure, endlessly.
While over 200 militants were neutralised this year, many of them were locals. However, the scale at which funerals of militants attracted attention and mass participation last year, also went down. According to official data, close to 200 local youths joined militancy in the last two years. But the gains that the militants had made in year 2016 in terms of recruitment when the Valley was seething with rage after the killing of Wani in July last year, were lost in 2017. In spite of mass support, militant killings in encounters continued unabated, a strategy that is likely to continue in 2018.
Operation All-Out has in no uncertain terms been a success. But what next? Has the killing of militant leadership stopped new youngsters from joining militancy? At least 117 local youths have joined various militant groups this year. And many more are waiting for the right time and opportunity. Will killings solve the Kashmir problem? More than 8,000 militants have been killed in Kashmir since the insurgency erupted in the early 1990s. Has killing them brought peace to the region?
As many Army officers and Jammu and Kashmir Police chief SP Vaid have said, security forces can only tackle militancy. They can't end it. It is time for the Centre to take a brave political move that can end the cycle of violence in Kashmir once and for all.
India
This comes after a Pakistani terrorist of Lashkar-e-Taiba (LeT) and a local terrorist were killed in the Kulgam district on Sunday
Politics
He said the entire delimitation exercise has been blind to the universally accepted and practiced criteria and principles with regards to electoral representation
India
The court stated that mere recovery of cellphones and SIM cards used for communication with a Pakistani number is not sufficient to prove terror plot or conspiracy when there is no other evidence to prove such terror link