Kashmir human shield row: Victim alleges physical assault in medical report; police to summon Major Gogoi
Superintendent of Police, Budgam, Tejinder Singh, said that they could summon Major Gogoi, to carry forward the investigation.
Srinagar: With the Hurriyat Conference asking people in the Valley to protest the COAS award conferred on Major Leetul Gogoi – who tied a Kashmiri youth to the bonnet of his vehicle, using him as a human shield during a law and order situation – the police have stepped up the investigation into the case.
Jammu & Kashmir Police on Friday questioned the victim, 26-year-old Farooq Ahmad Dar, and his relative in the case and is likely to summon Major Gogoi, after charging the army with wrongful confinement and endangering the life of a civilian.
The victim had stated to his doctors that he was facing nightmares ever since the assault. Farooq has been diagnosed with acute stress disorder. As per a recent medical report, procured by Firstpost from the department of surgery, Government Medical College in Srinagar, Farooq had undergone physical assault and was suffering from "joint pain and was unable to move his left arm and has stiffness in the back."
"Psychiatric consultation was done for features of anxiety... it diagnosed him with acute stress disorder. The patient also presented with a history of loss of consciousness, for about 20 to 25 minutes after the assault. The patient also gives a history of two episodes of vomiting. There is also a history of bleeding from the mouth and patient also presented a history of nightmares,'' the medical report said.
The hospital records show that Farooq had complained of an assault by the security forces. He had claimed that his two-wheeler was stopped by the forces and that he was beaten with a stick and the butt of an assault rifle for about 20 minutes before he was tied to the bonnet of a vehicle and used as a human shield.
"It is an alleged case of physical assault, with impact on the head, left shoulder, chest, back, left forearm, left hand with wrist and left lower limb,'' the report read.
Both Farooq and his relative were summoned by the sub-divisional police officer (SDPO) Magam, Fayaz Ahmad Shah, on Friday as part of the investigation. Shah said that they had "recorded statements of witnesses'', which is part of the investigation after a case was registered into the incident.
The police summon came after Farooq had filed a complaint with the State Human Rights Commission (SHRC), terming Major Gogoi's award as illegal. Superintendent of Police, Budgam, Tejinder Singh, said that they could summon Major Gogoi, to carry forward the investigation.
Major Gogi has admitted that he had tied Farooq to his vehicle but argued that this was done to avoid loss of civilian lives. The recording of statements is a part of the SHRC complaint, which has been filed in the case by Farooq seeking punitive action against the concerned army personnel.
The complaint has been filed through human rights activist, Mohammad Ahsan Untoo, chairman of International Forum for Justice Human Rights Jammu & Kashmir, who said that he was present while the statements of witnesses were recorded in the case.
Untoo said that strict action should be taken against the army major, as Farooq had simply gone to attend the mourning of one his relatives after casting the vote and had not indulged in stone-pelting. Farooq's relative, Habibullah Ganie, whose statement was recorded by the police on Friday, said that his mother had died on 5 April and Farooq had come to attend her mourning – on polling day of the Srinagar parliamentary seat byelection on 9 April.
"I told the police that my mother had died and, on the fourth day of her mourning, we learnt that the Farooq was tied to an army jeep and later paraded through the area,'' he said.
Untoo said that Farooq had cast his vote at polling station number 90 and had even retained his voter slip, bearing number 612. The victim told the police that he was near Utligam when he was picked up and was later tied to the army vehicle.
"What kind of democracy is it that even a person who cast his vote was not spared. Farooq was paraded through 19 villages... the army chose to indulge in a disgraceful act,'' he said. "Even the village level officer had marked the voter slip, confirming that Farooq had cast his vote."
Farooq's brother, Ghulam Qadir Dar, said that he had left at around 9 am from his house to cast his vote and later attend the mourning of one of their relatives. "But he was thrashed and detained at the army camp and he was handed over to us by around 7 pm,'' he said.
Find latest and upcoming tech gadgets online on Tech2 Gadgets. Get technology news, gadgets reviews & ratings. Popular gadgets including laptop, tablet and mobile specifications, features, prices, comparison.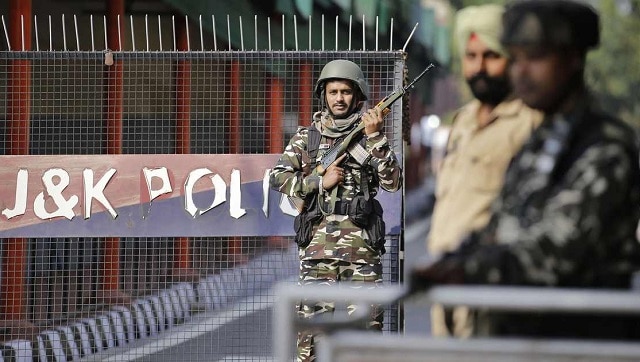 India
One pistol, three magazines, 35 bullets and five hand grenades were recovered. This was third instance in Poonch after a 3-member module of Jammu and Kashmir Gazanvi Force was busted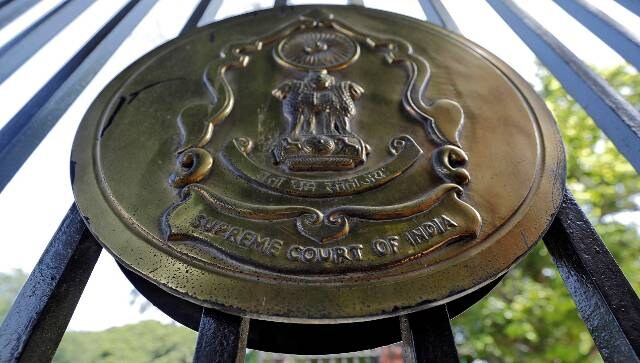 India
In the Indian Army, for instance, adultery is described using the military euphemism 'stealing the affection of a brother officer's wife'. The case is similar in the Air Force and the Navy too
India
Addressing a press conference, General Manoj Mukund Naravane also said that there was no decrease in the strength of troops by India and China in eastern Ladakh