Kashmir conflict: Let's wean back local militants, says Northern Army commander-in-chief
The outgoing commander-in-chief of the Jammu and Kashmir-based Northern Command, Lieutenant-General DS Hooda, has emphasised the need to improve processes for drawing back into society Kashmiris who had taken to arms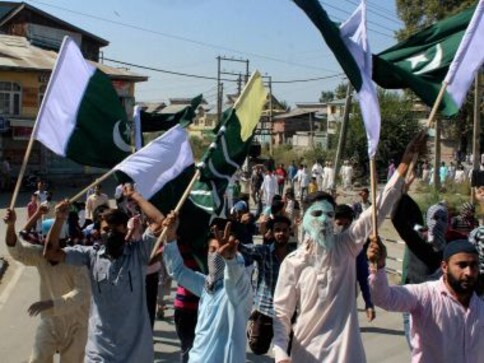 The outgoing commander-in-chief of the Jammu and Kashmir-based Northern Command, Lieutenant-General DS Hooda, has emphasised the need to improve processes for drawing back into society Kashmiris who had taken to arms.
"Can we do something to get the boys back? That is the concern," he says, highlighting an aspect of counterinsurgency that most tough-talking militaristic minds tend to neglect, while focussing instead on 'kills' and 'catches'. Hooda, who retires at the end of the month, is keenly aware of the importance of this concern. He and the officers and men under his command have had their hands full as a new militancy has rapidly gained ground over the past year-and-a-half, and large-scale protests and unrest have kept the Kashmir Valley on the boil through the summer and autumn.
Those with a less nuanced perspective might have expected him to talk of the need for battle preparations, fortifications and reinforcements. But it is a measure of how much the army brass has evolved since the 'proxy-war'-oriented phase of the second half of the 1990s that Hooda emphasises the need to win back those Kashmiris who have at some point taken up arms.
To be sure, he has quietly gone about the core tasks of the army too; extraordinary steps have been taken since mid-September in terms of war preparedness. But Hooda has not lost sight of other priorities in what must be a multi-pronged strategy.
Local sentiment is one of the most important priorities. Each death of a local boy can have a multiplying effect. "The more (a) local is killed, (the more) you will have a reaction," as Hooda says. For more than a year now, the funerals of young militants killed in action have been highly emotional events, drawing large crowds — and inspiring fresh teenagers to become militants.
These young recruits are sometimes jolted by the less-romantic reality they confront when they leave their homes. So surrender must be made easier — and the rehabilitation of former militants into society made smooth.
The rules only allow militants to surrender at four specified points — two trade and crossing points on the Line of Control, the Wagah border, and Delhi's Indira Gandhi International Airport. Hooda points out that each of those points is hazardous for those who might want to surrender. For, Pakistani officials keep a hawk-eye on those who want to cross at Wagah and the specified trade and transit points. In fact, it takes several weeks to get through the red tape of permissions that are required to use those crossing points.
The result is that many of those who actually want to surrender try and get to Nepal and then cross the border into India — or find their way surreptitiously across the Line of Control or border. But using either of those methods puts them on the wrong side of the rules. Since they cannot technically surrender thus, they can be treated as terrorists, and of course the laws for that category are daunting.
The trouble for an army commander such as Hooda is that this causes many of those who may changed their minds after getting to Pakistan to remain in the ranks of militants. And, any smart strategist knows that, even if a local militant is often less lethal than a foreigner, a local draws in the wider support of the community — and that can be a far greater challenge in a situation like Kashmir.
The general also refers critically to the post-surrender dimension of policy. "There is no rehabilitation dimension, as far as the surrender policy is concerned."
Indeed, the message that goes out from those who have surrendered in the past is that it leads to a life of social, economic and political marginalisation, shame and harassment. In many cases, special cells of the local police demand that a surrendered militant report to them regularly, and then force them to do what those cells require.
If militants felt assured that they would be protected by law-enforcers, and be able to fruitfully resume their places as respectable members of society, it might attract more militants to surrender.
For the many who realise too late that life as a militant is not as wonderful as it is made out to be, far greater room for manoeuvre to make a U-turn must be provided.
India
Jammu and Kashmir Lieutenant Governor Manoj Sinha at the opening ceremony said that about 68 varieties of tulips will bloom in the garden this year
World
The leopard was caught on camera crossing the fencing near the Border Security Force (BSF) border outpost nursery on the intervening night of Friday and Saturday
India
A video of the incident that happened in Chanti village on Saturday surfaced on social media, prompting authorities to initiate an inquiry against the accused