Kashmir: Army says spurt in weapon-snatching incidents concerning
Former Army officer Brig (retd) Anil Gupta said the security agencies have to stop this, otherwise the number of the armed militants in Kashmir will increase.
Jammu: Spurt in the incidents of gun-snatching by militants in Kashmir has triggered concern in the security establishment, prompting the army to say on Wedneday that it is working with police to tackle the new strategy of the ultras.
Over the last three months, 67 weapons, including AK-47, INSAS, Carbine, SLR, .303 rifles, have been looted and snatched from police personnel in 12 such incidents. "It is a new strategy and plan of the militants with twin objective of making new recruits prove their loyalty and commitment towards gun culture and also to create public perception about demoralisation in the police forces," a senior police officer said.
The officer, however, dismissed the theory that the snatching is done to arm militants, arguing that the weapons like INSAS, Carbines, SLR rifles are not of much use to the militants unlike the AK rifles.
"Rifle snatching incidents witnessed recently in the valley, particularly in south Kashmir, is a cause of concern," said Srinagar-based Army Commander Lt Gen Satish Dua at a function on Wednesday.
"There are some small pickets of the police where they are not able to take care of the situation if the militants come in. It is being addressed jointly with the police," he added.
Among the steps that are being taken by the forces is to increase the number of men at pickets, including those guarding minority community members in south Kashmir. Hizbul Mujahideen commander Zakir Rashid Bhat, who was close to slain militant commander Burhan Wani, in a recent video message has said that several youth have snatched weapons from security forces and have joined the Hizb ranks.
"Anyone who wants to join us, he should snatch a weapon and join us. We welcome them all wholeheartedly," said Zakir, a former engineering student of Chandigarh, in the video. Police feels his video message will further incite and encourage youth to snatch and loot weapons from police and other forces in Kashmir in days to come.
Former Army officer Brig (retd) Anil Gupta said the security agencies have to stop this, otherwise the number of the armed militants in Kashmir will increase. "It is concern. Weapon-snatching is being done because militants cannot now smuggle in weapons from across the LoC due to high degree of security. So they go for snatching and looting of weapons," he said.
Brig Gupta, who has served at 16 Crops headquarters and various other formations in J&K, said, "although police has taken some measures to use digital chips-based GRP tracking system, my suggestion is to put in place Radio Frequency Identification Disc (RFID).
"The RFID should be embedded on the weapon and a code given to weapon handler. The weapon can fire only when both the codes match, otherwise it is of no use," he said.
The snatching incidents started soon after Burhan's killing, when people attacked police station Damhal Hanjipora in South Kashmir's Kulgam district on July 11 and potential militants looted 39 rifles including 21 INSAS rifles, 12 SLRs, One LMG and 2 AK rifles.
On 16 October night, militants decamped with five rifles from policemen guarding a broadcast tower in Davlach village in Dooru-Shahabad area of this South Kashmir district. The militants managed their entry into a room at Lower Power Transmitter Station of public service broadcaster Doordarshan in Davlash village where weapons were kept and escaped with the weapons, including 3 SLRs, one INSAS and a Carbine without any resistance.
Earlier on 8 October, militants snatched two service rifles from a minority police post in Tumlihal-Lassipora in Pulwama district. A day prior to that, weapons were snatch from policemen
guarding a minority picket in Jamnagri village of Shopian. In the fire fight, one cop was killed, two others including a Kashmiri Pandit were injured.
On 3 October, militants ran away with five automatic rifles from a minority post in Kulgam district. On 28 September, they decamped with service rifle of guards of former NC MLA in Shopian.
Prior to that, militants, on the night of 18 September, decamped with four service rifles from security guards of ruling People's Democratic Party district president, Advocate Javed Sheikh.
Four rifles were also snatched from policemen guarding the house of a former National Conference leader in Begam village in Pombia area of Kulgam district on the evening of 8 September.
On 5 September, a Communist leader's house in Kulgam was attacked and a rifle snatched from the police personnel on duty.
On 31 August, militants sneaked into protesters who attacked PDP leader and Rajya Sabha member Nazir Ahmad Laway's house in Chawalgam village of Kulgam district and ran away with four rifles.
In a bid to snatch rifles, militants attacked a Police Picket guarding minority families at Sirnoo village of Pulwama.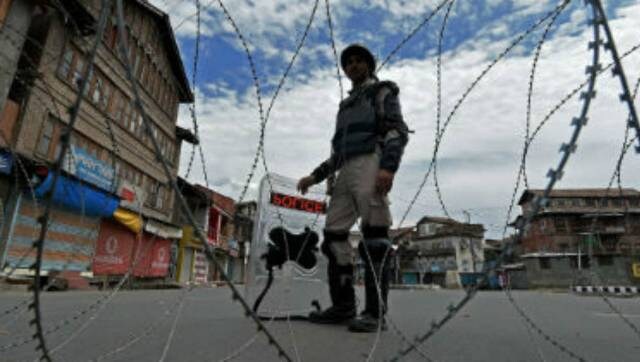 India
This comes just a day after two non-native vendors were shot dead by terrorists on Saturday in Srinagar
India
Earlier, three TRF militants, including one involved in the recent killing of a hawker, were killed in an overnight encounter with security forces in the same district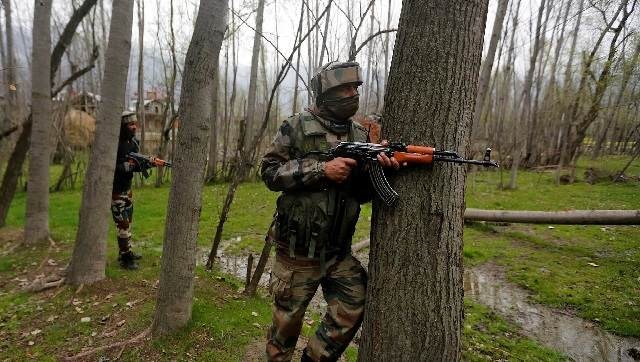 India
Five army personnel, including a junior commissioned officer (JCO), were killed during an encounter that broke out between security forces and terrorists during an anti-insurgency operation in Jammu and Kashmir's Poonch