Kartarpur Corridor: Visa-free pilgrimage route a good confidence-building measure, but thaw in India-Pakistan ties still a mirage
However, taking a step back from the initial euphoria, all evidence suggests that the commendable move by both governments is unlikely to be a game changer in the overall scheme of things.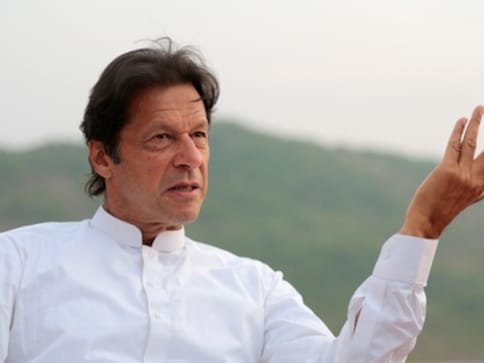 The opening of the Kartarpur Corridor was an event in history that changed the tone of pessimistic analytical op-eds on both sides at least transiently if not permanently. While some hailed the move as start of new form of back-channel talks, termed 'religious diplomacy', others remarked that the fresh move to improve people-to-people ties was like thaw in a period of prolonged frost. However, stepping back from the initial euphoria, all evidence suggests that the commendable move by both governments is unlikely to be a game changer in the overall scheme of things.
One look at India's response suggests that while the BJP is pleased with itself for scoring a brownie point with the Sikh community, an outgoing government in its last year is unlikely to shift focus from its pressing domestic priorities. Plus, the BJP, which has persistently used the popular jingoism in its election rallies invoking surgical strike and cross-border action, will be ill-advised to drastically alter its Pakistan policy. While in Pakistan, Union minister Harsimrat Kaur Badal spoke of the fall of Berlin Wall, her cabinet colleague Hardeep Singh Puri re-iterated the talks-don't-go-with-terror stance of his government once he touched Indian soil. The government has simply spent too much time and energy to leverage the Pakistan issue in elections to step back to a friendly approach just months before Lok Sabha polls.
Pakistan prime minister Imran Khan, on the other hand, used the opportunity to rub it in that India was playing the obstructionist, while Islamabad has expressed its intent for peace time and again. Khan's speech predominantly touched upon three major flashpoints between India and Pakistan. However, a closer look reveals that neither countries are seriously looking at improving ties just yet.
Khan said that "the only issue between us is Kashmir, all it needs is just two capable leaderships to resolve this issue. Just imagine the potential we have if our relationships become strong." He also said that if India takes one step towards peace, Pakistan will take two. Khan, perhaps for the first time, also directly addressed the commonly held view that Pakistan's powerful military and intelligence subvert the civilian government's attempts to make peace with India. "My political party, the rest of our political parties, our army, all our institutions are all on one page. We want to move forward. We want a civilised relationship with India," he said.
Speaking on thornier issues such as India's allegations that Islamabad continues to support terror, Khan said: "It is not in Pakistan's national interest to allow our territory to be used for terror outside." On India's demand to bring Mumbai attack mastermind  to books, Khan said that he "inherited" the Hafiz Saeed problem and that he can't be "held accountable for the past." Khan apparently appeared sympathetic to India's domestic pressures as well. "India must reciprocate...we understand till your elections in six months but after that, we need a response," Khan said, referring to the 2019 Lok Sabha election.
However, ripples after the initial euphoria suggest that Pakistan too might be playing to gain domestically rather than using the Kartarpur Corridor development as an opportunity to initiate dialogue on more pressing bilateral issues. The most recent incident to leave a bitter aftertaste after the Kartarpur groundbreaking ceremony was Pakistan Foreign Minister Shah Mahmood Qureshi's comment. He said that Imran Khan bowled a "googly" to ensure Indian government's presence at the groundbreaking ceremony of the landmark Kartarpur Corridor. "Imran delivered a googly and India sent two ministers to Pakistan."
This further highlights that Pakistan too seeks to score brownie points in domestic politics. Foreign ministers looking to have a positive impact on bilateral ties usually don't undo layers of back-channel diplomacy by tactlessly boasting about it.
Secondly, the presence of pro-Khalistani leader again betrays Pakistan's claims of wanting peace. Gopal Singh Chawla, a pro-Khalistan leader seeking a separate homeland for the Sikh community, was not only among guests at the event, he was pictured shaking hands with Pakistan army chief General Qamar Javed Bajwa. Pakistan dismissed Indian media's 'obsession' with Chawla's presence as a myopic view of the event.
Indian media taking a myopic view is selectively showing Mr. Gopal Chawla meeting COAS. Army Chief met all guests at the venue irrespective of identity. A peace initiative should not be subjected to propaganda. @IndiaToday pic.twitter.com/NMkQ17PhKn

— Maj Gen Asif Ghafoor (@OfficialDGISPR) November 28, 2018

However, when peace is on agenda, putting separatist leaders in the same frame as foreign dignitaries sends confusing signals at best. Add to that the deep mistrust India and Pakistan share, the move was particularly ill-advised if indeed Pakistan wanted a positive breakthrough in bilateral ties.
Thirdly, while Khan gingerly acknowledged that Kashmir remains the thorniest issue in India-Pakistan ties, he also expressed optimism that when man can walk on moon, both countries can surely resolve the one issue between them. "We have just one problem, Kashmir. If man can walk on the moon, what problems are there that we cannot resolve? We only need determined leadership on both sides," he said. Pakistan's actions, however, suggest otherwise. Apart from the relentless cross-border skirmishes, another move that was purely aimed at jeopardising relations between two countries was the release of a set of 20 postal stamps that highlight what Islamabad calls "atrocities in Indian-occupied Kashmir."
The release of a stamp book glorifying militant figures such as Burhan Wani, had little tactical gains for Pakistan, apart from stirring public emotion and heightening anti-India sentiment. Yet the move came a little before foreign ministers of India and Pakistan were supposed to meet on the sidelines of the UN General Assembly in New York in September this year.
This is the reason why analysts remain cautious of reading too much into the significant move of opening a visa-free pilgrimage route for Sikh devotees. While the move surely instills confidence that level-headed administrators in both countries are negotiating for peace regularly, but at the end of the day India and Pakistan are still at loggerheads.
Politics
The Bharatiya Gorkha Parisangha (BGP), a pan-India organisation and one of the parties to the NRC case at the Supreme Court, has estimated that more than one lakh Gorkhas have been excluded from the NRC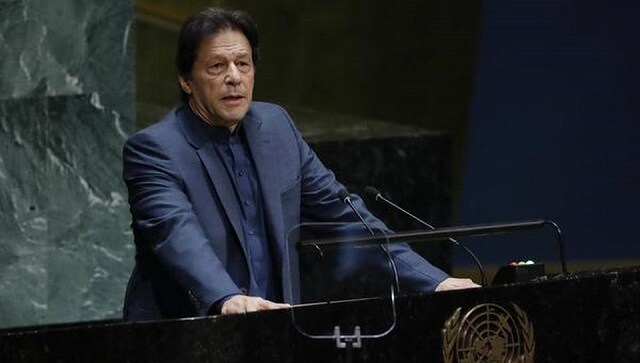 World
In a weekend interview on live television, Oxford-educated Khan said an increase in rapes indicated the "consequences in any society where vulgarity is on the rise"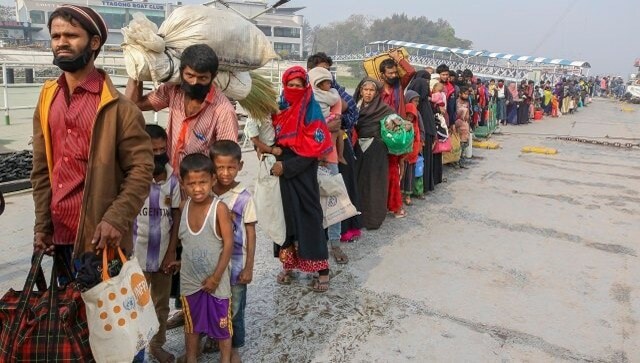 India
The ruling of the Supreme Court is reminiscent of the jurisprudential baggage that India has been carrying since partition