Kartarpur Corridor: Imran Khan lays foundation stone of route to shrine, says 'friend' Navjot Sidhu can win polls even in Pakistan
Navjot Singh Sidhu and two other Indian politicians attended Kartarpur Corridor ground-breaking ceremony, at which Imran Khan laid the foundation stone. It will facilitate the visa-free travel of Sikh pilgrims from both sides.
Pakistan prime minister Imran Khan laid the foundation stone of the Kartarpur Corridor in Pakistan on Wednesday. Imran was accompanied by Pakistan Army chief Qamar Javed Bajwa and Indian politicians Navjot Singh Sidhu, Harsimrat Kaur Badal and Hardeep Singh Puri.
Imran laid the foundation stone for the corridor to link the Gurdwara Darbar Sahib in Kartarpur in Pakistan's Punjab province — the final resting place of Sikh faith's founder Guru Nanak Dev — to the Dera Baba Nanak shrine in Gurdaspur district in India's state of Punjab.
Kartarpur Sahib in Pakistan is located across the river Ravi, about 4 kilometres from the Dera Baba Nanak shrine. It was established by the Sikh Guru in 1522. The first gurdwara, Gurdwara Kartarpur Sahib, was built in Kartarpur, where Guru Nanak Dev is believed to have died.
The Kartarpur Corridor, which will facilitate the visa-free travel of Sikh pilgrims from both sides, is expected to be completed in six months.
At the ground-breaking ceremony, Imran addressed a gathering of ministers, diplomats and journalists. He called the Kartarpur Corridor a great victory for unity, adding that it was a historic day for both India and Pakistan. Imran also pledged to improve the facilities at the shrine.
Talking about the rocky India-Pakistan relationship, Imran said: "If France and Germany can live in peace, why can't India and Pakistan?"
He pointed out that Kashmir was the only bone of contention between the neighbours, and that the dispute could be resolved if there was a strong-willed leadership on both sides of the border.
"There is immense potential waiting to be unleashed if our borders are opened and free flow of trade is allowed," Imran said, adding that Pakistan was ready to take the double initiative to resolve the conflict if India takes a step ahead for peaceful dialogue.
Addressing the pilgrims present at Kartarpur, the Pakistani prime minister said: "The happiness I saw today was like of those Muslims who are standing 4 kilometres away from Mecca Madina on the other side of the border, but are unable to visit it, and when they get chance to visit it, the happiness they get is the happiness you are relishing today."
Towards the end of his speech, Imran talked about the criticism his "friend' Sidhu" received for his previous visit to Pakistan. "I heard there was a lot of criticism of Sidhu when he went back (to India) after my oath-taking ceremony. I don't know why was he criticised. He was just talking about peace and brotherhood."
Imran then went ahead and invited Sidhu to contest elections in Pakistan, saying that he would surely win if he did. He concluded his address saying, "I hope we don't have to wait for Sidhu to become India's prime minister to have an everlasting friendship between our nations."
Sidhu, who attended the ground-breaking ceremony of the Kartarpur Corridor on the Pakistani side amid a controversy in India for accepting the invitation, said both the Indian and Pakistani governments should realise that they have to move forward. He said violence must be stopped and peace should be restored between the two countries.
The Punjab minister and Congress leader said there had been enough bad blood between India and Pakistan, and that the corridor would be a major opportunity to open the doors of the hearts of the people.
"Violence must stop and peace should return to the region," he said.
Sidhu added that both nations should seek a path of brotherhood and live in harmony without any fear with the blessings of Guru Nanak Dev. If the borders between both countries opened, Sidhu noted that it would be possible to transport goods to different parts of Pakistan and even others countries.
"This is my hope, this is my dream... While there is blood in my veins, I will continue to thank both governments," he said. "My father used to tell me that Punjab Mail went till Lahore. I believe that it can go further till Peshawar, till Afghanistan."
Sidhu thanked his "big-hearted" friend Imran fpr keeping his promise and ending the 70-year wait for the Kartarpur Corridor.
"The Kartarpur spirit can make pilgrims of us all, venturing out on a journey that breaks the barriers of history and opens the borders of the heart and the mind. A journey that our people can walk together towards, a future of shared peace and prosperity for India and Pakistan," he said, ahead of the ceremony.
With inputs from PTI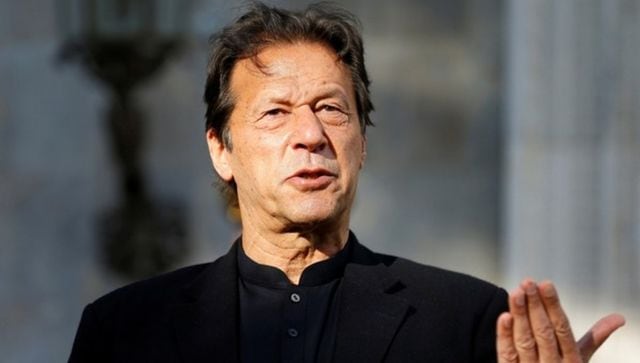 World
"Shehbaz Sharif tested us in Punjab and now it's his turn to prove whether he enjoys a majority in the National Assembly or not," Khan made these remarks in a media talk in Lahore and also in an interview on Saturday.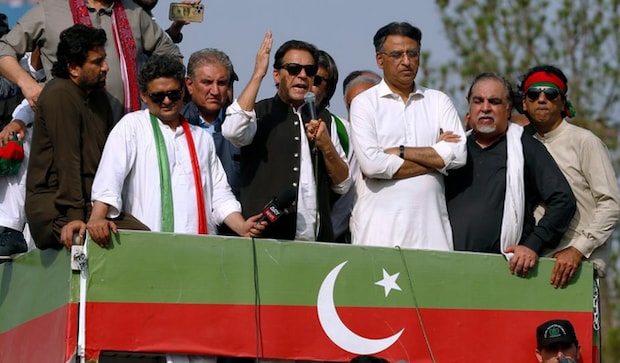 Politics
After holding a series of rallies and political meetings across Pakistan, Imran Khan has now decided to intensify his campaign against the current administration by dissolving the assembly in Khyber Pakhtunkhwa province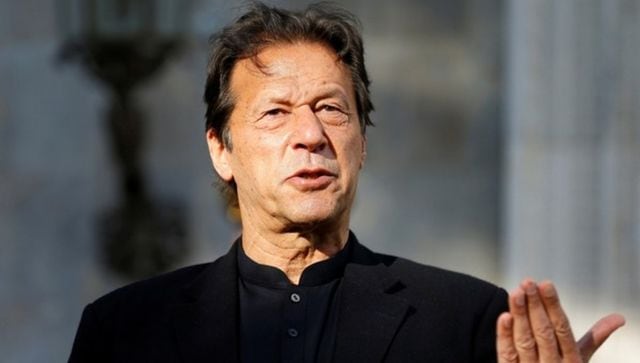 World
Khan's comments came weeks after Sharif's two-day visit to the UAE during which the Gulf emirate agreed to extend an existing loan of $2 billion and provide an additional loan of $1 billion to help cash-strapped Pakistan tackle its economic woes, including the fast depleting foreign exchange reserve