Mumbai: Iron ore mining in Karnataka will take a minimum of two years to become fully operational after the Supreme Court verdict allowed resumption of mining at category-A & B mines in the state, an industry official has said.
Also, out of the 115 mines that will be eligible to re-start operations, as many as 35-40 are not likely to start operations due to various issues, he added.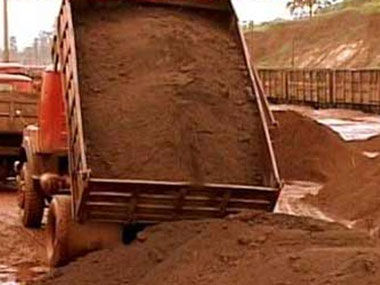 "It will take over two years for all the mines to be re-opened in the state and become fully operational. After they become functional, their production capacity will be around 25 million tonnes," Federation of Indian Mineral Industries (Fimi) vice-president Basant Poddar told PTI.
For the current financial year, the production will not exceed 15 million tonnes (MT), he added.
Last week, the Supreme Court allowed opening of category-A & B mines in the major iron ore producing state of Karnataka, while ordering a complete closure of category-C mines.
The verdict is likely to ease pressure on the availability of iron ore for steel companies, which have resorted to import of the key raw material for running their plants.
One of the largest steel firms, JSW Steel's Vijayanagar plant in the state is presently running at 70-80 percent capacity due to the shortage of ore.
Poddar also pointed out that despite around 115 mines getting the approval to resume operations, around 35-40 mines would not able to start at all due to issues like small leasehold, penalties imposed on them and resettlement and rehabilitation issues, among others.
Referring to the cancellation of category-C mines, he said it would weed out non-serious players from mining activity.
Before the investigations into illegal mining operations, Karnataka used to produce around 40-50 MT of ore per annum, which was the second largest production in the country.
PTI
Updated Date: May 21, 2013 12:40 PM