Karnataka doctors go on indefinite stir against proposed changes in medical bill; OPD services in private hospitals hit
Doctors across Karnataka on Thursday shut out-patient departments indefinitely, escalating their stir against proposed amendments to an Act to make hospitals accountable for medical negligence.
Bengaluru: A health crisis lurked in Karnataka as doctors across the state on Thursday shut out-patient departments indefinitely, escalating their stir against proposed amendments to an Act to make hospitals accountable for medical negligence.
Health services in private hospitals and nursing homes were crippled twice in the last two weeks by the strike by doctors who alleged that the proposed changes were "draconian" in nature.
Doctors are opposing the amendments to the Karnataka Private Medical Establishments Act, 2007, which among others propose six months to three years of jail term and a hefty penalty for medical negligence on the part of medical practitioners.
The amendments also arm the government with powers to fix the cost of treatment.
The proposed amendments are based on recommendations of former Supreme Court judge Vikramajit Sen.
Amid reports that the strike had caused several deaths across the state with the serious patients being unattended to, more than 22,000 doctors went on an indefinite strike in Bengaluru alone, which manifested in the unmanageable rush at government hospitals.
Government-run Victoria Hospital, KC General Hospital and Bowring Hospital, the three prominent hospitals of Bengaluru, saw a sudden rush of patients.
In a casualty of the strike, students of a school at Ramanagar, who were injured after their van collided with a government bus reportedly faced difficulties after a nearby private hospital allegedly refused to accept the case and referred it to Bengaluru, the police said.
Two children were killed and seven others injured in the accident, they said.
In Jamakhandi Taluk in Bagalkote district, a seriously ill woman was taken to a private hospital, but allegedly there was none to attend her.
She was rushed to government hospital, but died on the way, her family alleged.
In view of the strike, the health department has directed all Taluk Health Officers and Programme officers of the department to attend to the clinical services till further orders.
The crippling of medical services led to furore in the Karnataka Assembly, presently in progress in Belagavi.
The government was ready to talk to agitating doctors and would try to find solution to the issue, Health Minister Ramesh Kumar said.
Replying to opposition BJP, the minister said it was not a prestige issue for him. It is doctors who have made it a prestige issue, as they have called for a state wide agitation, when the 'Karnataka Private Medical Establishment (Amendment) Bill, 2017' is yet to be tabled, he said.
"We will try to find a solution soon, we are open for discussion with doctors," the minister said.
Unhappy with the minister's response, BJP members walked out of the House demanding immediate resolution, saying delay may cause more deaths of patients.
Kumar said doctors have a responsibility and by shutting medical services they are making common man suffer and said that the government has no intention to harass doctors or the private medical institutions.
He said, "As we empanelled you and we have to pay you tax payers money for services, we have to fix charges for services..."
The minister said he has no plans to resign if the Bill was not tabled during the session as reported by some sections in the media.
The Bill was first tabled in the assembly on June 13, and later sent to the joint select committee following opposition by doctors and medical professionals.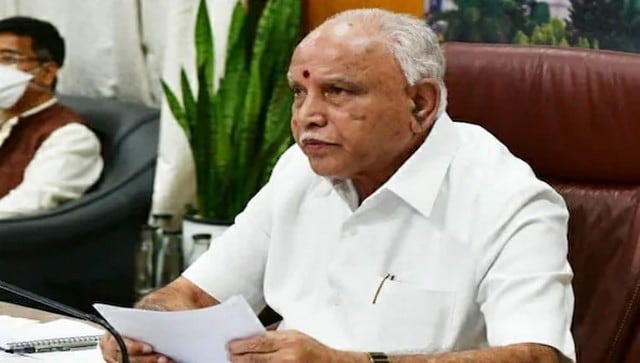 Politics
The 78-year-old Yediyurappa belongs to the older generation of politicians who started their service to the public as a teenager (in his case with the Rashtriya Swayamsevak Sangh) and did not hail from either a political or an affluent family
Politics
Karnataka LIVE Updates: "It is a big responsibility in the given situation. I will strive to work for the welfare of the poor." said CM-elect Basavaraj Bommai
India
The 78-year-old Lingayat strongman said this evening that he was yet to receive the 'message' from the party's Central leadership on whether he should continue in his post or quit