Karnataka dairy brand launches chyawanprash and haldi ice cream flavours, Twitterati responds, 'end is neigh'
The chyawanprash ice cream by company Dairy Day has amla (gooseberry), dates, honey, while the haldi ice cream has pepper and honey in it
A strong immune system is said to keep diseases at bay. With the rampant rise in COVID-19 cases across the country, people are relying more or immunity boosting items like turmeric or haldi, gooseberry, black pepper and chyawanprash in their daily diet.
Even the Ministry of Health and Family Welfare have urged people to enhance the body's natural defence system by consuming spices like haldi and taking 10 gms of chyawanprash daily.
But have you ever imagined having ice cream with flavours of haldi and chyawanprash? According to a report by India Today, a dairy brand in Karnataka has introduced two new flavours of ice cream "to boost immunity".
The chyawanprash ice cream by company Dairy Day has amla (gooseberry), dates, honey, while the haldi ice cream has pepper and honey in it.
Introducing the new ice cream flavours, the company on its Facebook page wrote, "Ice cream and healthy? We made it possible. Presenting, first time in India, Dairy Day PLUS ice creams with immunity-boosting Chyawanprash and Haldi. Pamper your kids, family, and friends with sweet and strong delights. #Health is the new #cool (sic)."
The ice cream flavours, however, have generated completely opposite reaction on social media with not too many people keen on tasting them.
Writer and film critic Sucharita Tyagi tweeted a picture of the ice cream and wrote, "The end is nigh. Also, eww."
The end is nigh. Also, eww. pic.twitter.com/X7xZRgrE1b

— Sucharita Tyagi (@Su4ita) June 24, 2020
In another tweet she wrote, "Can you IMAGINE someone actively wanting to eat CHYAWANPRASH FLAVORED ICE CREAM who comes up with this stuff."
Ayushmann Khuranna's wife Tahira Kashyap commented on Tyagi's tweet, calling the new ice c ream flavours "Yikes!"
A user wrote he will never try the ice cream flavours even out of curiosity.
Another person tweeted, "And people say it's not the end of the world. Nai matlb aur kya bacha h. Haldi and garlic flavour ice cream? (So, what else is left now? Haldi and garlic flavour ice cream?)"
Find latest and upcoming tech gadgets online on Tech2 Gadgets. Get technology news, gadgets reviews & ratings. Popular gadgets including laptop, tablet and mobile specifications, features, prices, comparison.
India
How's the electricity bill? Far higher than usual for some in Maharashtra and too high for many, that's for sure. If you're among those who recently saw an massive increase in their electricity bill, you can take heart in the fact that you're not alone.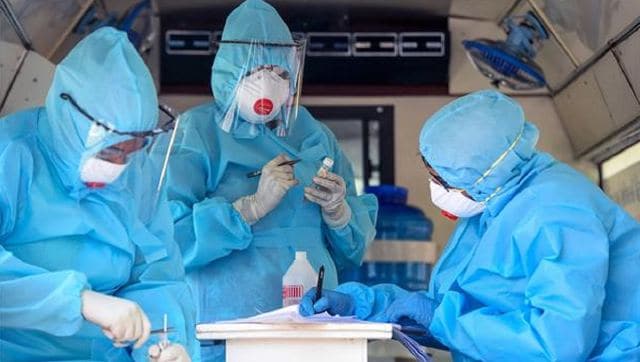 Health
Herd immunity of importance as for the pandemic to be over, enough people in a community have to develop immunity against the coronavirus either after getting the disease or through vaccination
science
The vaccine has been licensed to AstraZeneca and is in its Phase III of its human trials in the UK.