Karnataka cops prepare to strike: There's a lesson in this for India
The Karnataka Police stir has to be seen as a warning, and police reforms have to be implemented on a war-footing across the nation. Today, it is Karnataka, tomorrow it will be the rest of India.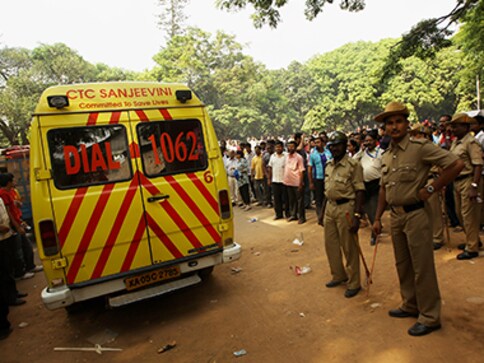 In what resembled 'high drama', the Karnataka government, along with the police higher-ups swung into damage control mode to prevent the proposed strike by constables in the state on Thursday.
First, they arrested Shasidhar, the president of the All-Karnataka Police Association in a midnight operation, then they filed cases of treason against him and Basavaraj Koravankar, member of the retired and serving police families' welfare committee. Both the union leaders were booked under Essential Services Maintenance Act, Police Act and treason under the Indian Penal Code Section 124(a). Senior police officers across the state also summoned their rank and file for a Friday parade and got them to take a pledge that they wouldn't strike work on Monday.
On Saturday, the gates of the police quarters were locked to prevent families of the constables from protesting.  But this was not all. There were reports of senior cops posing with their constables in the police stations and posting them on Twitter to show that the rank and file under them had all reported for duty.
In an effort to stop the constables from going on strike, senior officials undertook an instant survey across the state,to check the cops' living conditions in the police quarters and listen to theirs and their families' grievances.
The 60,000-strong contingent of constables in Karnataka had planned to go on mass leave today to protest against poor living and working conditions. Low pay, no fixed weekly-offs, no vacation time were some of their complaints. Their demands also included pay hikes, better working conditions, regular weekly-offs and proper implementation of welfare schemes like Arogya Bhagya and canteen facility. There were also complaints of some of the senior police officials using them to do domestic labour in their homes.  Complaints of disparity in pay vis-à-vis the neighbouring states was another grievance.  Adding to their woes were the pathetic living conditions of their quarters, some of which were 40-years-old. There were issues of water supply, drainage and sanitation and leaky roofs.
Now, on whether the police constabulary assigned to maintain law and order in the state, is allowed to go on strike, is another debate for another day.
What is the crux of the matter is that these thankless and hapless constables in Karnataka only echoed what their compatriots face across the country. The only extra thing on their bucket list is a wage disparity between the states.
What is interesting is that it is not as though the Centre, state and the police administration were not aware of the problems the cops face. Several studies have been undertaken over the years on the working conditions of the constables, yet no corrective measures have been taken.
The Hindu reported as early as 2008 about, "A profile of junior ranks of Karnataka police — a survey of their attitudes, behaviour, mental makeup and stress levels" that was commissioned by then additional director-general of police (Recruitment and Training) DV Guruprasad and submitted to the state government.
The study found that the constabulary was harassed by higher-ups and despite long working hours, they took home paltry pay. The study also found that women constables did not get proper rest during their pregnancy. Often the leave quota of the police personnel lapsed after a year, as they couldn't take it.
As recent as 2014, another Central-level study was undertaken, called the National Requirement of Manpower for Eight-Hour Shifts in Police Stations. The study sponsored by the Central government's Bureau of Police Research and Development (BPRD), and done by the Administrative Staff College of India, spanned 23 states and Union Territories. The ASCI stated, "That police station staff in India have unduly long and irregular working hours is a widely-perceived phenomenon. The need for shift-working in police stations has also been widely recognised as a much-awaited reform in police functioning."
The study found that 90 percent of police station staff across states and across various police stations worked more than eight hours a day, some even upto 11 to 14 hours a day. Over 73 percent of police station staff said they could not take their weekly-offs even once a month and were often recalled to duty during their off time to deal with emergency law and order issues. ASCI suggested eight-hour work shifts, but this would require additional manpower.
Now, it's no mind-bender that long working hours can hardly be productive and over-exhausted police personnel can hardly be expected to be bright and chirpy while policing the state. There's enough research to show that long hours lead to several health issues. So why has this wound been allowed to fester? Why have successive governments at the Centre and state not done anything about it?
In 2013, The New York Times reported that India was the second lowest among 50 countries ranked for police personnel per capita. India has 129 police personnel for 100,000 people, according to 2011 data from the United Nations office on drug and crime. The UN body cites a world average of 350 and India stands lower than many developed economies around the world and is just higher than Uganda.
This does not augur well for the establishment that has to man the country's law and order situation. Traffic chaos, road rage, riots, strikes, and crime against women, children and senior citizens are all steadily on the rise in our cities. And we definitely cannot have a sleep deprived and exhausted constabulary manning our police stations and guarding our cities. This does not make for efficient policing.
It's time that the Centre, state governments and the police administration sat up and took notice of the growing dissent in the constabulary. The Karnataka Police stir has to be seen as a warning, and police reforms have to be implemented on a war-footing across the nation.
Today, it is Karnataka, tomorrow it will be the rest of India.
also read
Explainers
Overweight people face prejudice from landlords, difficulty finding seating at restaurants and theatres, and are even paid lower wages. The new law, according to New York mayor Eric Adams, will help level the playing field and protect against discrimination'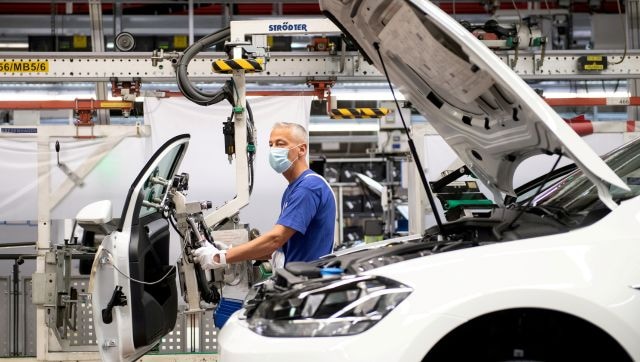 Explainers
Germany's GDP fell .3 per cent in the first quarter of 2023 following a .5 per cent decline in the last quarter of 2022. Though Chancellor Olaf Scholz described the outlook for the economy as 'very good' experts say this is a rude awakening for the country and the entire continent
Explainers
Elon Musk's brain-computer interface company Neuralink has received approval from the FDA to conduct its first in-human clinical study. The firm wants to put coin-sized implants into human beings, which will allow people with paralysis regain motor function, restore vision, and treat brain diseases