Karnataka challenges Cauvery Water Management Authority; HD Kumaraswamy says it was set up without consulting state
HD Kumaraswamy will hold a meeting in Delhi to press for debates regarding the setting up of Cauvery Water Management Authority as Karnataka's farmers were against it
New Delhi: Cutting across party lines, Karnataka MPs on Wednesday decided to press for a debate in the ongoing session of Parliament on the Cauvery Water Management Authority (CWMA), which the state feels is against the interests of its farmers.
In the meeting, which was called by Karnataka Chief Minister HD Kumaraswamy in Delhi, the MPs supported the state government's plan to challenge the legality of the central government's notification on formation of the Cauvery authority in compliance with a Supreme Court order.
Kumaraswamy is in the national capital to meet various Union ministers and Karnataka MPs.
State Water Resources Minister DK Shivakumar said the Supreme Court order had done injustice to Karnataka. "Parliament is supreme. Since we have the opportunity, we will demand a debate on the matter in this session," he told reporters after the meeting. All the MPs from the state will demand a debate after the central government places the notification on the floor of the both Houses, he said.
In the meeting, all the MPs agreed that formation of the authority was an "injustice" to the state, he said. "There was no need to form the authority so soon. The authority was set up without consulting the state," Shivakumar said, adding that the state will challenge the order.
Pointers were given to the MPs on how to raise the issue in Parliament, the minister added.
The MPs were also asked to raise the state's pending projects in Parliament. Around 33 MPs from Karnataka including former Prime Minister HD Deve Gowda, Verappa Moily, Jairam Ramesh and Union minister DV Sadananda Gowda attended the meeting.
Union Defence Minister Nirmala Sitharaman, Parliamentary Affairs Minister Ananth Kumar and two other MPs did not turn up.
Find latest and upcoming tech gadgets online on Tech2 Gadgets. Get technology news, gadgets reviews & ratings. Popular gadgets including laptop, tablet and mobile specifications, features, prices, comparison.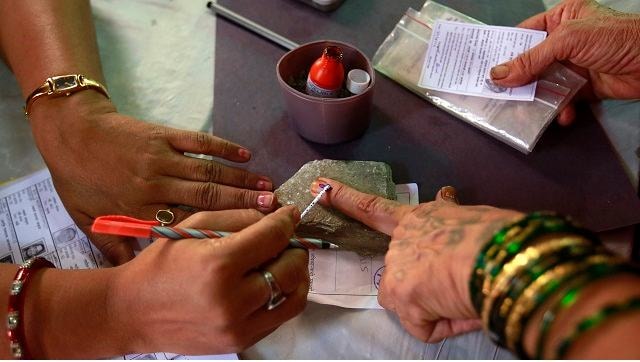 India
The application for postal ballot paper from such electors should be accompanied by a certificate, which shows that the applicant is hospitalised in the state, or in quarantine due to COVID-19
India
Girls have performed better than boys in the exam. Of the total, 55.96 percent girls qualified the exam, while the pass percentage of boys was 48.56 percent
India
A warming climate, bringing fewer rain days and more intense rainfall events in its wake, makes the role played by tanks even more critical.