Karnataka Assembly firm on punishing two journalists for 'defaming' legislators, Speaker; rejects plea to reconsider arrest
Karnataka Assembly rejected an application to reconsider arrest of journalists Ravi Belagere and Anil Raj, the two newsmen accused of defaming legislators.
Bangalore: A day after the Karnataka Assembly rejected an application to reconsider the arrest order against journalists Ravi Belagere and Anil Raj, the two newsmen have said that "they are open to being arrested".
Speaking exclusively to 101Reporters, Anil Raj, editor of Yelahanka Voice, said, "I shall willingly get arrested if the police come to do so. I believe justice will stand by those who are right. And I believe I have done nothing wrong as a journalist."
The Karnataka Assembly had on 21 June passed an order for the arrest of Raj and Belagere, editors of Bangalore-based local weeklies. The Privileges Committee of the Assembly had alleged that the journalists carried "defamatory articles" about Congress MLA BM Nagaraj, BJP MLA SR Vishwanath and Speaker KB Koliwad, and recommended their arrest.
The Speaker, who happens to head the Committee, approved the recommendation, which amounted to giving a go-ahead for the editors' arrest. The journalists filed a "reconsideration application", asking the legislature to rethink its order. Only three MLAs argued for an undoing of the arrest and fine, while a majority approved of the penalty. On Tuesday, the Assembly rejected the review plea as well.
The articles in question were written and published in the tabloids in 2014. Koliwad, who was then an MLA, had complained to the then Speaker Kagodu Thimmappa, calling it a "breach of privileges of a member of the Assembly".
Thimmappa had moved the complaint to be heard by the Privileges Committee, but no decision was reached during Thimmappa's tenure. Once Koliwad was made the Speaker, he broached the issue again and later ordered a one-year imprisonment and Rs 10,000 fine for each of the journalists.
Yelahanka Voice, published by Raj, is largely a one-man show that publishes Kannada articles on civic issues plaguing Yelahanka, crime snippets, and opinion pieces written by Raj himself on the activities of local politicians. In one such article in 2014, Raj wrote about the goons of Yelahanka's two-time BJP MLA SR Vishwanath creating a ruckus in the area, and troubling locals.
Belagere, who runs the Kannada-language tabloid Hai Bangalore, and is a well-known figure in the city's journalism circles, published three stories highlighting the "corrupt practices" of Siraguppa MLA Nagaraj and five-term MLA and now Speaker, Koliwad.
While Belagere was not available for comment, the chief reporter of Hai Bangalore, Lokesh Koppad, said that Belagere had returned to Bangalore from his farmhouse on the outskirts of the city a few weeks ago. When asked whether he had commented on the recent development, Koppad said, "Belagere sir said that he is willing to be arrested as he thinks that justice will be done."
Koppad added that Belagere had already spoken to his lawyer and they were planning legal remedies. "He believes that this issue has now become an ego battle for the Assembly, and personally for the Speaker. It is no longer a question of whether the article was defamatory. They only want to see a journalist behind bars," said Koppad.
Incidentally, after taking over as Speaker, Koliwad had passed a notification and set up a panel to "regulate the media" which he said was indulging in "unruly behaviour" and "sensationalising trivial matters". This plan had to be abandoned after the state legislature was heavily criticised for their attempt to curtail the voice of the media.
The two journalists will now approach the Karnataka High Court, even though their earlier application for the high court to "squash Assembly arrest orders" was rejected. The duo's lawyer, Shankarappa, said that while rejecting their plea, the high court had earlier advised the Assembly and the journalists to reach a solution amicably.
"But this has clearly not happened. So, we will approach the court again and show them how arbitrary the orders of the Assembly are," he said.
When asked if he was planning to leave the city, Raj said, "I am sitting comfortably at my house. They have my address. I have done nothing wrong to hide from them. They can come and arrest me here."
The author is a Mumbai-based freelance writer and a member of 101Reporters.com, a pan-India network of grassroots reporters.
Find latest and upcoming tech gadgets online on Tech2 Gadgets. Get technology news, gadgets reviews & ratings. Popular gadgets including laptop, tablet and mobile specifications, features, prices, comparison.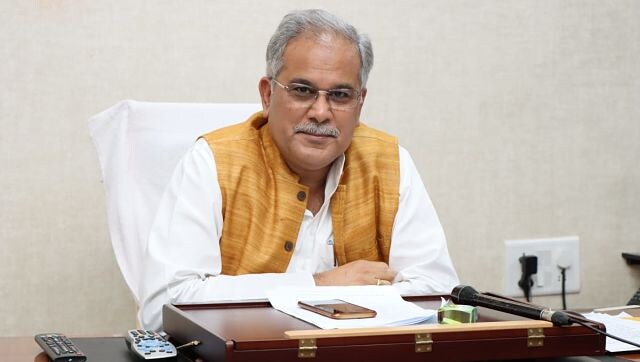 India
In a series of tweets on Friday, Rajashtan chief minister Ashok Gehlot had said that the BJP had "manufactured" the term 'love jihad' "to divide the nation and curb individual rights of citizens"
India
In his address after laying the foundation stone for various infrastructure projects in Tamil Nadu, Shah said Narendra Modi has "waged a battle to end dynasty politics and corruption"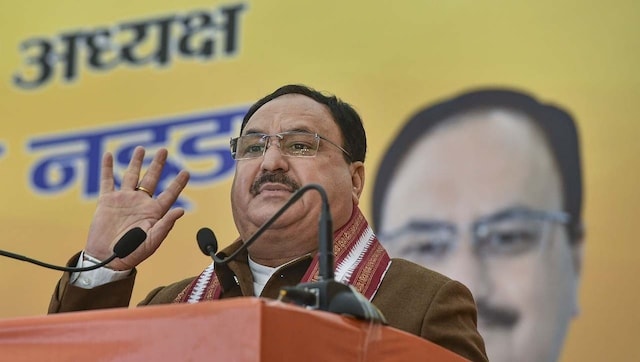 Politics
BJP general secretary Arun Singh announced that Nadda will begin his travel from the first week of December and Uttarakhand will be the first state on his itinerary