Land Border Agreement: Why people in Assam's Karimganj can't believe the Centre
The fear among the locals became real when Prime Minister Narendra Modi on his visit to Assam last month announced that the land transfer agreement between India and Bangladesh will go ahead.
Even as the Centre gets ready to ratify the India-Bangladesh land boundary agreement within the ongoing Winter Session of Parliament, the atmosphere at ground zero is tensing up, particularly in Assam's Karimganj district. Many regional political and non-political outfits, including common citizens, are sceptical about the government's intentions.
Local fears became real when Prime Minister Narendra Modi, during a visit to Assam last month, announced that the land transfer agreement between India and Bangladesh will go ahead. However, there were not many people willing to believe him when he said the interests of Assam would be taken care of. This sense of disbelief was obvious because during the Lok Sabha campaign, Modi had loudly announced at every rally in Assam that not an inch of the state's land will go to Bangladesh. BJP leaders, including the current Union Minister of State for Sports and Youth Affairs Sarbananda Sonowal, were even involved in pre-poll theatrics like hoisting the tricolour and singing the national anthem right at the border areas of Lathitilla and Dumabaroi in Karimganj. The two tea gardens of Pramodenagar and Palatal in Karimganj are likely to be ceded to Bangladesh.
Author Shib Shankar Chatterjee, in his piece Secret Dossier of Land Dispute Between India and Bangladesh on News Blaze said that four International Border villages -- Lathitilla, Dumabaroi, Karkhana Putni and Baro Putni -- are primarily the contentious regions falling under the Patharkandi block in Karimganj district.
In response to a question in Lok Sabha on 23 April 2013, former junior minister for home affairs Mullappally Ramachandran had said, "There are 111 Indian enclaves in Bangladesh and 51 Bangladesh enclaves in India. As per a joint head count conducted from 14-17 July, 2011, there were 37,334 persons in Indian enclaves in Bangladesh and 14,215 persons in Bangladesh enclaves in India." These enclaves are referred to as chitmahals in local parlance. Former PM Manmohan Singh had inked the land swap agreement with his Bangladeshi counterpart Sheikh Hasina in Dhaka in September 2011. The agreement could not be ratified during UPA's tenure because of massive protests by the BJP and also by West Bengal Chief Minister Mamata Banerjee.
"The BJP government at the Centre is doing another U-turn. Now they have decided to move ahead with the LBA (Land Boundary Agreement) on the pretext that it will control immigration. This is nothing but a face saver by the BJP. They are trying to wriggle out of the situation by connecting it with illegal migration and for the flip-flop they did for the last three years. Our reason to initiate the LBA was purely for administrative purposes. The BJP had misled the people earlier and they must come clean on it," Assam Congress MP Gaurav Gogoi told Firstpost from New Delhi.
State BJP leaders were caught unawares when the PM suddenly announced in Guwahati that the LBA will go through. The party regrouped itself and did what they do best -- take on the Congress.
"All the Congress prime ministers of India never got anything from Bangladesh. They only gave, be it the Tin Bigha Corridor (in West Bengal), Ganga or Teesta rivers. PM Modi will ensure that Assam has a clear-cut boundary with Bangladesh and this will control the influx. There was not a word of protest when the whole of Sylhet district, which was 3,500 sq km in size, went to Bangladesh, but now the regional outfits are making a hue and cry over 267 acres," said Assam BJP spokesman Shiladitya Deb. Justifying the party's protests over the last three years, Deb said, "We were totally kept in the dark about the mechanisms by the UPA government and so we protested. Now we know what it is about." The BJP representative felt that perhaps the work-permit formula (for illegal immigrants), which former deputy prime minister LK Advani had suggested, would have resolved the matter considerably.
The mindless politicisation of the issue has also made it an emotive one. Organisations like the All Assam Students' Union, Asom Gana Parishad (AASU), Asom Jatiyabadi Yuva-Chatra Parishad and Krishak Mukti Sangram Samiti have come down heavily on both the state and Central governments with AASU calling it a betrayal by all political parties. All these orgainsations have demanded a strict border protocol akin to the India-Pakistan one with full wire-fence and 24x7 surveillance mechanism but are not ready to cede even an inch to Bangladesh.
Although the government believes that the implementation of the Land Boundary Agreement will reduce difficulties in administering border enclaves and will improve living conditions of those residing there, the people themselves are not sure about it.
"The fear is of rehabilitation. If this deal gets implemented then 440 families in all border sectors (Cachar, Karimganj, Goalpara and Dhubri) are set to lose their land. They have to brought into the Indian territory. Will the government take responsibility for that? Where is the land to rehabilitate them?" asked Silchar-based NGO Arunodoy Sangha's general secretary Nilkamal Das. "The problem is the existing border fencing will be rendered useless after that," Das said.
According to an Indian Express report, "Assam will regain 397.5 acres of land while Bangladesh will get 267.5 acres following the land transfer agreement. The agreement is also expected to ensure demarcation and erection of fencing on the unfenced 2.86-km stretch in the Lathitilla-Dumabaroi sector in Karimganj district in southern Assam."
The Assam government is keeping a close eye on the ground in Karimganj in view of the developments, particularly law and order.
"As of now major political parties have changed their stand and everything will depend on how it goes forward. We are expecting a deteriorating law and order scenario," Assam Home and Political Department Commissioner and Secretary, Prateek Hajela, told Firstpost from Guwahati. The IAS officer, however, refrained from answering whether the land swap would help the state administratively. "This is an International Border issue and the Centre is dealing with it," Hajela said.
Subscribe to Moneycontrol Pro at ₹499 for the first year. Use code PRO499. Limited period offer. *T&C apply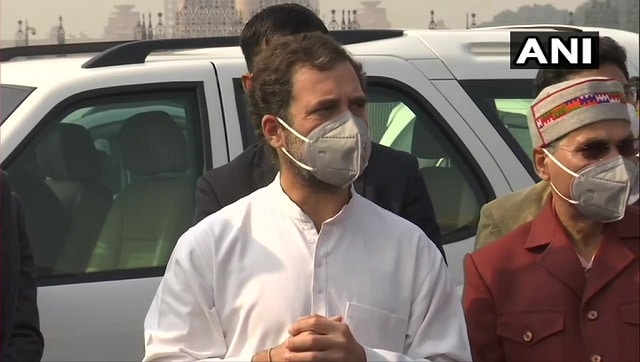 Politics
Expressing shock over Gandhi's statement last week that there was no 'dedicated' fisheries ministry, Narendra Modi had said that the NDA had made such a ministry in 2019
Politics
An analysis of the trend noted that the "most prominent reason seems to be that after working under politicians for many years, civil servants aspire to wield power rather than just take orders"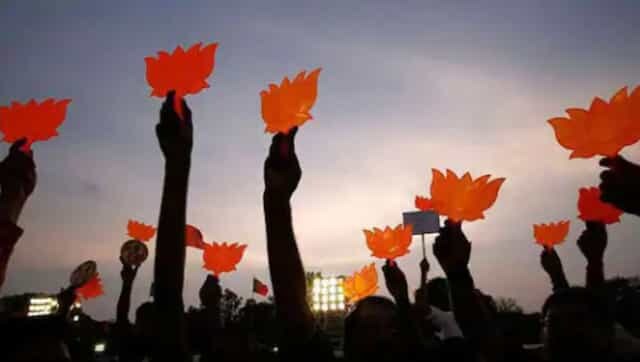 Politics
While the party looks to retain power in Assam, its aggressive campaign in West Bengal aims to end Mamata Banerjee's 10-year reign