Kanwariyas engage in violence in Delhi, UP: It's time to stop unruly 'pilgrims' threatening people's safety
The dictionary meaning of 'pilgrimage' does not involve intimidation, threats, or violence. Yet, that is precisely what happened on the Kanwariyas' route to the Ganga.
There are different meanings to the word 'pilgrimage' in the dictionary. While all of them involve a journey, a personal experience, or a commitment, not one of these involves intimidation, threats, or violence. Yet, that is precisely what happened at various places on the Kanwariyas' route to the Ganga, and what happened on a night on the Delhi-Gurugram expressway.
Undergoing days of traffic snarls and Kanwariyas' trucks careening wildly across the road was bad enough. But by sheer dint of thinking that everyone had a right to their own personal pilgrimage, one simply endured the delay and the noise. The last night was truly a nightmare. Returning home in bumper-to-bumper traffic, I suddenly heard someone banging on the rear of the car. It appeared I was in the way of three 'pilgrims' on a bike – clearly, traffic laws are not for the holy – who wanted right of way. As the traffic edged forward, I tried moving the car aside, but it seemed the bikers had now perceived that this was a single woman in the car. They, in turn, swerved around the traffic, and were on my tail again, banging the windows with their hands, while one had what appeared to be a baton. Their shouting and grinning indicated that they were clearly enjoying themselves. Another of their trucks edged into the front, cutting me off on both sides. I now had a group of clearly inebriated men shouting and gesturing in ways that were far from anything remotely pilgrim-like. This continued for several terrifying minutes, and it was only when the traffic snarl cleared itself – thanks to one lone Delhi traffic policeman — that I was able to whip out the car and leave the mob behind.
So here's the thing. I am a law abiding citizen, with middle-class values, who pays her taxes, and tries to ignore the ugly news and even uglier politicians that usually make them. I suspect that the several others who got in the way of the Kanwariyas – some of whom got their cars smashed — were of a similar class, who generally mind their own business and stay out of trouble. But when it comes to 'pilgrims' threatening our safety, it's time to call a halt. When it comes to police officers showering them with rose petals, it's time to say enough. There's a way of doing this, and doing this right.
First, the facts. According to reports, some four crore Kanwariyas converged on Haridwar last night, to carry home Ganga water that will probably kill them if they ever drink it. Putting aside the unbelievable hypocrisy of allowing pilgrims into a river that is dangerously polluted, let's assume that some percentage of these pilgrims were genuinely devout. Anyone watching them go past for hours as I did, will attest that for every ten dozen, perhaps four or five were the real thing. The government needs to make up its mind whether this is a pilgrimage or not. If it is, make it easier for the devout. A genuine pilgrimage may even become a larger vote catcher for the pundits in power. No one but the goons are liking this one.
The second point is the character of the Kanwariya pilgrimage. Consider other such massive gatherings, like those who travel to Sabarimala, the Kumb Mela, or Tirupati. All of these pilgrims are disciplined and orderly in their behaviour. So, point one is that pilgrimages don't necessarily have to be whipped up with noise, violence and bhaang. Sabarimala for instance, is marked by severe austerity, rather than riotous living. Even where there a good smoke involved, it doesn't necessarily translate into violence. The chillum for instance, is practically the hallmark of the Kumb. So, point two is that it's not what you smoke, eat or drink that's the problem either. It's also true that the Kanwariya surge has a younger profile, from marginalised sections of society, and from semi-urban backgrounds. This is the time for a free party and lots of booze. But here's something few people will know. Many of those who patronise these pilgrims – like a certain music producer and another from a modest farming family – who built huge Shiva temples and provided funds, and eventually wound up controlling an entire beachfront on prime realty – on the back of their 'religious' popularity. Take a look at those swamis in their Mercs. The truth is a bit of all of this. But the point is that this annual partying has to be controlled.
So, here are some suggestions. First, given the Aadhaar obsession of the government, it is fair to ask that every Kanwariya be registered in his place of origin with this identification. That will at least make him hesitate when swinging that cricket bat. Second, the pilgrims need to go through several months of 'orientation' that is aimed at internal discipline. The months of fasting and praying that Sabarimala pilgrims go through is precisely this. It puts you in shape – both physically and mentally - for the real thing. Third, major religious figures need to put out a 'code of conduct' – not an appeal – to the pilgrims, which will be built into the orientation classes in terms of a reward and punishment system. Remember that the old mythological stories, threatening a bolt from the sky or skulking demon, were just that – rules of the road in religion.
Dramatise and build it up. Our swamis would love that. They could write the script while flying around the country in their private jets. For the outnumbered and undercut policemen, find out those criminals who are hiding behind the genuinely devout. And finally, keep the numbers down. Those who cannot undergo the orientation period cannot make the grade. The end result could be several thousands of people who respect themselves first, and then, surprise themselves by respecting others.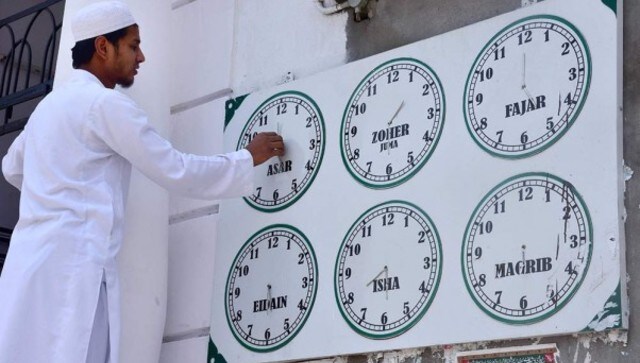 India
With the beginning of important festivals like Chaitra Navratri and Ramadan or Ramzan, several states have issued guidelines to be followed during the festival
India
Maharashtra alone accounts for 48.57 percent of the total active caseload of the country, the ministry said.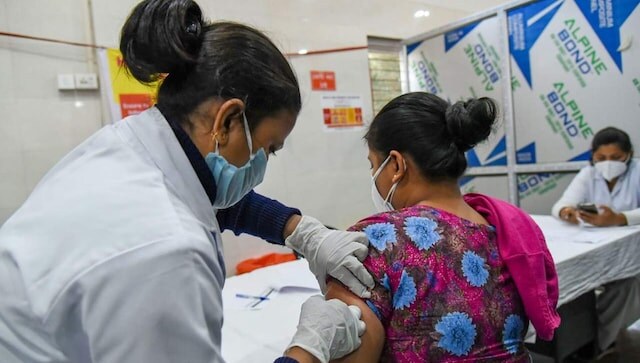 India
The Central and the state governments must move more quickly than they have to contain a potentially disastrous situation