Kansas shooting: Srinivas Kuchibhotla's killer was a 'troubled' but 'typical neighbour'
An Indian engineer was killed and two others were injured after an American man opened fire in Kansas. Allegedly, the man yelled: 'get out of my country,' before shooting.
An Indian engineer was killed and two others were injured after an American man opened fire in a crowded suburban Kansas City bar. Allegedly, the man yelled: "get out of my country," before shooting. The local police called it a possible hate crime. Among the two injured are Alok Madasani and Ian Grillot; Grillot was shot after he intervened.
The accused has been identified as Adam Purinton, a 51-year-old US Navy veteran. According to the Kansas City Star, Purinton has been charged with two counts of attempted first-degree murder in the shootings of Madasani and Grillot.
Bartender Garret Bohnen told the Kansas City Star that Kuchibhotla and Madasani stopped at Austins for a drink once or twice a week. "From what I understand when he was throwing racial slurs at the two gentlemen (Kuchibhotla and Madasani), Ian (Grillot) stood up for them," Bohnen said. "We're all proud of him."
According to LinkedIn profiles, Kuchibhotla completed a masters in electrical and electronics engineering from the University of Texas and had completed his B Tech from Jawaharlal Nehru Technological University in Hyderabad.
According to a report in The Louisiana Weekly, FBI started tracking hate crimes against Hindus and Sikhs only in 2016, though the numbers appear to be low, it must be taken into account that FBI statistics rely on voluntary data and many victims, especially immigrants do not report hate crimes.
Adam Purinton: Troubled, typical neighbour
Purinton was on the run from Olathe authorities after committing the crime, another Kansas City Star report says that he was apprehended 80 miles away. He had told a bartender at Applebee's that he needed a place to hide. Purinton's neighbours have been quoted as saying that they never saw his temper. "He was usually pretty inebriated," says Bervery Morris in the report. "Neighbours never knew Purinton to talk about politics or race. He was known to keep a handgun hanging from a hook by the front window. But neighbors, including Shimeall, said they never felt threatened or saw any violent tendency," says the report.
'It wasn't right': Ian Grillot, the man who showed bravery in the face of hate
In a video released after Grillot came to, he said that he wasn't "really thinking" and that he felt that "it was just, it wasn't right." Grillot graduated High School in 2010 and goes to the bar where the shooting occurred regularly.
Employees at the bar told Kansas City Star that they were not surprised that Grillot defended the two men. He is quoted as saying in the report: "I'm just very grateful that one of the gentlemen is fine and alive. It's terrible what happened to his friend. But I think he was watching over us last night...It's not about where he's from, or ethnicity. We're all humans."
Twitter reacts
RIP #SrinivasKuchibhotla, another victim of a white supremacist terror attack, the kind Trump's Republicans never acknowledge or decry.

— Anil Dash (@anildash) February 24, 2017
Don't be shocked! Be angry! Trump is spreading hate. This is a hate crime! RIP #SrinivasKuchibhotla https://t.co/BHiSY7SiCH — Siddharth (@Actor_Siddharth) February 24, 2017
@POTUS @KellyannePolls @seanspicer There was a real domestic terrorist attack in Kansas last night. The victim was #SrinivasKuchibhotla.

— LoverandDreamer (@LoverandDreamer) February 24, 2017
The words of the President matter. RIP #SrinivasKuchibhotla — Tait Foster (@taitfoster) February 24, 2017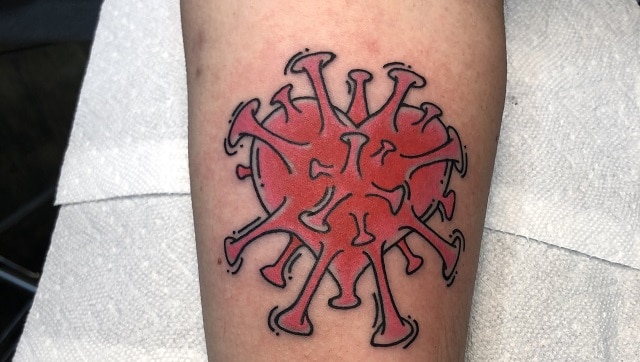 World
The oldest preserved tattoos come from Ötzi the Iceman, a 5,300-year-old mummified body frozen in ice discovered in the mountains of Italy in 1991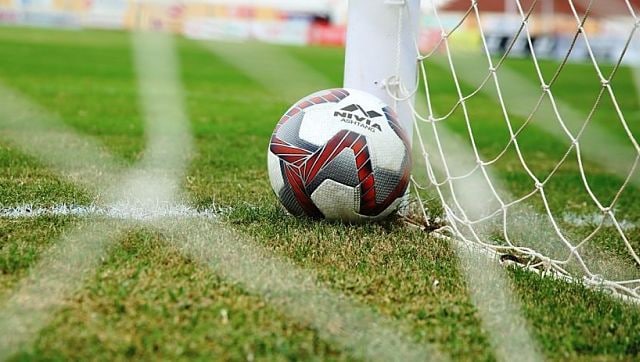 Sports
The body vowed to take action against fans who "entered the field, threw flares and cups" but insisted any "disruptors" were in the minority and, in a statement, did not refer to the racist abuse.
First Cricket News
A formal investigation was commissioned by Yorkshire into Rafiq's claims and a summary of an independent panel's findings and recommendations was finally published on Friday.