Kanpur tragedy: Along with 12-year-old denied medical aide, Hippocrates too died a silent death
An ailing 12-year-old Ansh passed away, as his father carried him from one hospital to the next in Kanpur, Uttar Pradesh, begging for medical aide.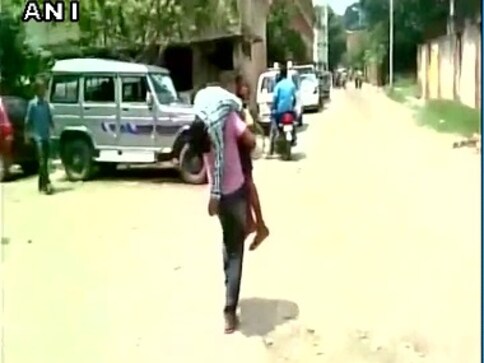 A widely used modern version of the 'Hippocratic Oath' taken by a doctor reads, "I will remember that there is art to medicine as well as science, and that warmth, sympathy, and understanding may outweigh the surgeon's knife or the chemist's drug".
But when abject insensitivity, that seems to be sharper than a 'surgeon's knife', denies a 12-year-old boy treatment in Kanpur – treatment that would have saved his life – Hippocrates died another silent death.
On Monday, an ailing 12-year-old Ansh passed away, as his father carried him from one hospital to the next in Kanpur, Uttar Pradesh, begging for treatment for his child.
Sunil Kumar had to carry his son in search of treatment and ultimately ended up at the emergency section of the government-run Lala Lajpat Rai (LLR) hospital, where his son was allegedly refused admission. The staff allegedly didn't even provide any assistance to the father in the form of a stretcher to carry the kid, who eventually passed away on arrival at the nearby children's hospital.
https://twitter.com/ANINewsUP/status/770490292613021696
In May 2013, in an attempt to prevent loss of life due to delayed medical help, the Delhi High Court had ordered the state government to ensure that all hospitals, including private hospitals, don't deny treatment to rape and road accident victims. Also, the committee for road safety, appointed by the Supreme Court, had directed compulsory and free treatment in cases of road accidents. But then, it is hardly followed by all the hospitals, as it involves certain legal tangles to treat accident patients.
But what can stop a hospital from treating a child suffering from fever?
Denying a 12-year-old treatment, pushing him to his death, will surely invite sharp criticism of the hospital authority. But beneath the apparent 'insensitivity' of the hospital staff, that denied Ansh a chance to live, lies a bigger irony.
The fact remains that the apathy displayed in this case is so common, that cases like these hardly grab attention; until it is exploded in disturbing imagery on national television.
In the Gorakhpur district of Uttar Pradesh, every year hundreds of young children die due to lack of proper medical care. In an article published in Frontline in 2011, it was stated that "488 children died in Uttar Pradesh from encephalitis alone" that year, with Gorakhpur – the centre of the endemic disease – contributing majorly to the death toll.
A Hindustan Times report dated 24 September 2005, reads, "Ten more patients, including seven children, succumbed to Japanese Encephalitis (JE) at the BRD Medical College in Gorakhpur in the past 24 hours. With this, the death toll at the medical college went up to 574 since the outbreak of the disease."
While lack of medical facilities and proper care is the reason behind the death of hundreds of children, the hospital staff cannot be blamed alone for this. As the Frontline report stated, "The hospital is in need of at least 50 ventilators but has only 20. And clearly, there is an overwhelming feeling of helplessness among the medical staff as they find the facilities and the manpower hugely outpaced by the number of patients coming in everyday."
https://twitter.com/TimesNow/status/770497572041428992
Lack of proper infrastructure and stringent regulatory mechanism has plagued the health sector in a big way. Unregulated mushrooming of the private health sector is further making it impossible for a common man afford proper medical facilities.
But then this has been the state of affairs for long. Switch to news reports from September 2015, when the parents of a 7-year-old boy named Avinash ran from hospital to hospital, trying in vain to save their dying child. They begged everyone to admit their child suffering from Dengue. But by the time someone consented to treat their son, it was too late.
The parents of a seven-year-old, not able to cope up with their loss, committed suicide by jumping from a four-storeyed building in south Delhi's Lado Sarai.
Following the deaths of Avinash and his parents, the Centre and Delhi government ordered separate probes into the incident, and issued show-cause notices to five hospitals that had allegedly denied treatment to the child.
Union Health Minister J P Nadda ordered an inquiry and said that the "guilty won't be spared". "Ordered inquiry into incident reported in media involving death of child in Delhi due to Dengue & suicide by parents. Guilty won't be spared," Nadda had tweeted.
A year on, another young child, in another state, has died due to lack of treatment. There will again be some chest-beating, some high decibel debates about the 'lack of apathy' and some notices will be issued. But the bigger questions will still remain unanswered.
What regulatory mechanism do we have in place to ensure strict compliance of the rules in treating patients? How far can we go in punishing those who violates these rules? How serious are we in removing the bottlenecks that that lead to deaths? And the most important among all the questions: What could have been done to prevent the sad demise of Avinash and Ansh, and many more who are unidentified?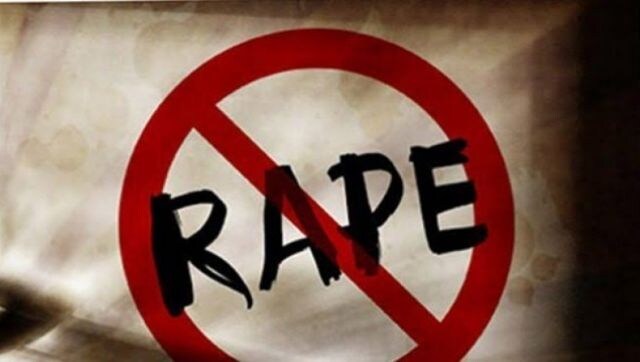 India
According to the police, the sisters had frequent quarrels after the younger one recently came to know about the elder one's illicit relations with the four men and objected to it
India
An FIR against an unknown person for fraud and other sections of the Indian Penal Code (IPC) was lodged at Kotwali police station
India
Police said Sachin was in love with Soni, but their family members were against the relationship