Kanhaiya Kumar leads 'azaadi' march, demands resignation of Smriti Irani
Kanhaiya Kumar on Tuesday led an 'azaadi' protest march demanding the release of two JNU students and the resignation of Smriti Irani
Jawaharlal Nehru University Students' Union president Kanhaiya Kumar who is out on bail in a sedition case led an 'azaadi' march of JNU students from Mandi House to Parliament Street demanding release of two varsity students – Umar Khalid and Anirban Bhattacharya – and resignation of Union Minister Smriti Irani.
"She calls us her children, but has she ever spoken to my mother or Rohith Vemula's mother? I refused to be called her child. We demand that she should resign for the way academic institutions are being attacked," Kanhaiya said while addressing a gathering at Parliament Street.
"We want the resignation of Smriti Irani, dropping of sedition charges, the release of two students from jail, no interferences in the university's autonomy and a law against caste politics in colleges," Kanhaiya told NDTV.
"This march is not to save one Umar or Kanhaiya, it is for democracy and social justice. When dictatorship comes to a country, education institutions are affected first. If you talk in favour of JNU and education, you are talking about making sense.
"If universities are being attacked, I want to tell you all that trust your children. There are some people who want to spread anarchy. But don't be afraid of them. You have to tell them that you cannot do all this. We will not tolerate any attack like this," Kanhaiya said.
Author-activist Arundhati Roy also addressed the gathering saying, "We are looking at revolutionary politics. We are at the beginning of a battle between those who know how to play and those who don't. People who are called anti-national are nature lovers. People who call themselves national are the ones ruining things".
Meanwhile, during his speech four persons tried to attack Kanhaiya at frequent intervals following which they were detained.
Posters demanding release of students Anirban Bhattacharya and Umar Khalid seen in JNU campus pic.twitter.com/YVlgai6XDi

— ANI (@ANI_news) March 15, 2016
Developments on Tuesday
- A Delhi court extended the judicial custody of Umar Khalid and Anirban Bhattacharya by 14 more days.
- When asked about the recommendation by the committee to expel him and four other students for their alleged role in a controversial event last month at which anti-national slogans were allegedly raised, Kanhaiya said, "I did receive a show cause notice but there was nothing about rustication in it."
- The JNU authorities, however, said that a decision on what action should be taken against Kanhaiya Kumar and other students will depend on their replies to the showcause notices issued to them. The 21 students who have been served the show cause notices said they will hold a meeting on Tuesday night to decide whether to respond to them or not.
- The Delhi High Court refused to entertain a plea that sought action against Kanhaiya Kumar on a sedition charge on his statement of the Indian Army being responsible for rapes of women in Kashmir.
- Justice Pratibha Rani said investigation in the sedition case against Kanhaiya was already in progress and the court would not entertain another plea. On 2 March, the Delhi High Court granted interim bail for six months to Kumar in a sedition case.
- The second plea seeking cancellation of Kanhaiya Kumar's is listed for hearing on 16 March.

With inputs from PTI
Find latest and upcoming tech gadgets online on Tech2 Gadgets. Get technology news, gadgets reviews & ratings. Popular gadgets including laptop, tablet and mobile specifications, features, prices, comparison.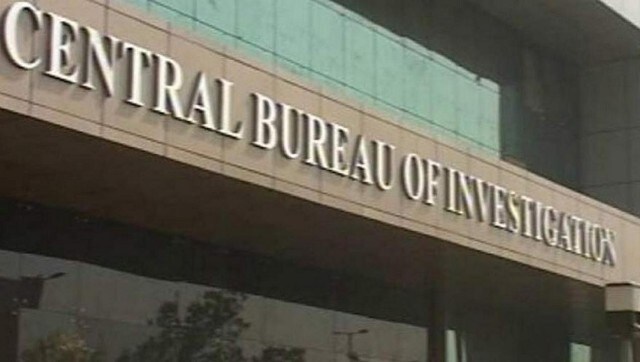 India
While most states have a general consent in place for the CBI, Maharashtra is now the fifth state to withdraw its general consent for the CBI to operate, after Andhra Pradesh, West Bengal, Chhattisgarh, and Rajasthan
India
A trial court on Monday had sentenced Ray, the 68-year old former minister of state (coal) in the Atal Bihari Vajpayee government, to three years in jail and also imposed a fine of Rs 10 lakh on him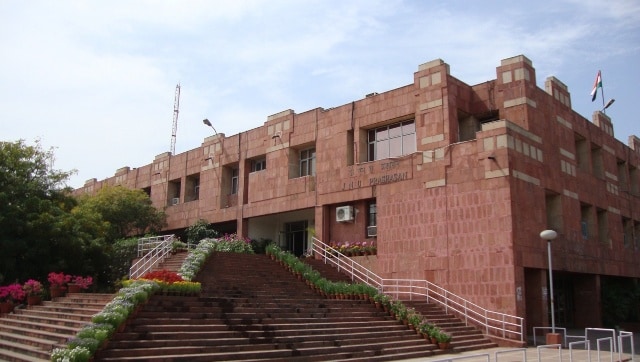 India
For challenging the answer key, candidates will be required to pay a processing fee of Rs 1,000, which will be refunded by NTA if the challenge is found to be correct