Kambala row, Part 1: Ahead of Supreme Court verdict on the practice, bulls hit slush track in Karnataka
Kambala is a long-cherished annual event across coastal Karnataka and sees rural men spurring their buffaloes in a 100-metre-sprint on slush farmland.
Editor's note: This is a two-part series on Kambala, the controversial buffalo slush track race in Karnataka that has witnessed court battles, resistance from villagers, protest from animal rights activists, much on the lines of Jallikattu in Tamil Nadu. The Supreme Court is likely to decide on its fate on Friday (17 November).
Mangalore: With the Supreme Court mulling over outlawing Karnataka's traditional but controversial buffalo-racing sport, villagers are anxiously but surely indulging in it while they're still allowed to. The matter has been posted for hearing on 17 November.
Kambala is a long-cherished annual event across coastal Karnataka and sees rural men spurring their buffaloes in a 100-metre-sprint on slush farmland. Owing to allegations of cruelty meted out to animals, the rural sport is mired in controversy. This Friday, the apex court will hear a petition that seeks a ban on it. Not wanting to miss out on holding this event, the Dakshina Kannada and Udupi Kambala committee conducted races on 11 and 12 November near Moodabidri town amid the usual fanfare. More than 200 pairs of buffaloes were enrolled for the race.
Animal rights groups' grouse is that for Kambala, buffalo bulls are made to run hard even though they are farm animals and are not fit for racing, unlike horses. People for Ethical Treatment of Animals (PETA), the organisation that has moved the Supreme Court seeking a ban on the race, has stated in its petition that these animals are subjected to beating during the race and the training period.
In its report on the Kambala event held at Moodabidri on 11 November, PETA documented that "the majority of the buffalo bulls forced to participate in the race were beaten and prodded with sticks and that some had marks on their hindquarters, apparently from earlier beatings. Animals with infected, untreated wounds were forced to take part, and many of the bulls who finished the race frothed at the mouth, salivated heavily, and displayed increased respiration rates, demonstrating that racing is unnatural to them and extremely hard on their bodies."
PETA public policy lead Nikunj Sharma told Firstpost that their investigation of Jallikattu, bullock-cart races and Kambala events has proved time and again that bulls are tortured for such cruel spectacles.
Animals are not the only ones that bear risk in Kambala. One of the fastest jockeys across the three coastal Karnataka districts, Ravi Baindur, was injured during a race at Moodabidri on 11 November. He said injuries are very rare in Kambala as the men running along the buffaloes hardly come in contact with them. He explained that he got injured because one of the buffaloes had lagged behind, making him slip as he tried to adjust.
Ajay Nambiar, a social work student who saw the Kambala race at Moodabidri on 11 November, did not have any positive comments about the event. "We had gone there to study the social milieu but discovered that there is nothing to study there. One can only feel for the poor animals," he said. "This sport belongs to the dark ages and not in the space age."
Proponents deny charges
Gunapal Kadamba, a Kambala organiser and the owner of a Kambala training academy in Dakshina Kannada, refuted all the charges. He said Bidar-based Karnataka Veterinary and Animal Sciences University's report on Kambala mentions that buffaloes have tremendous physical strength and are anatomically fit to be used in slush-track races as it does not cause them any physical abuse. Firstpost could not verify this claim. Further, he said the Kambala committee has trained the jockeys to make buffaloes run without cracking the whip.
Sharat Shetty of Buntwal, who has four pairs of Kambala buffalo bulls, seconded Kadamba's claim about whips being harmless. He said the whips merely make a big, cracking sound and it is the sound that makes the animals run faster and not the pain of whipping.
Praveen Mendon, a teenaged agricultural labourer who was selling fruits at the Moodabidri Kambala event, reasoned, "We have seen buffaloes doing more difficult tasks like ploughing the fields under the scorching sun while getting beaten for hours. So, this 14-second run on slush track is no big deal."
He said Kambala animals are looked after well, fed well, given oil massages every week and cool sheds to live in. He said he himself looks after two of these buffaloes in his village in Baradibeedu.
Festivities and origin
Fanfare is high at Kambala events, with more than 50,000 people attending the prominent races on the calendar. Most of the buffaloes are owned by the rich and influential folks from the villages. The jockeys, who run barefoot behind the bulls, are usually landless farm workers. Food stalls, folk dance and music and groups that stage Taala Maddale, an ancient form of performance dialogue, draw spectators in large numbers.
While the toddy outlets, which were an integral part of Kambala in the past, have not found a place in the reformed version, the nearby taverns see a steady stream of customers during these events. Betting also remains popular during Kambala.
The tradition of holding Kambalas goes back to 10th century BC when the agrarian society during the times of Devu Poonja, a folk hero of the Bunt community, used buffalo bulls to pound the fields after the kharif crop to prepare it for the rabi crop. This process, coupled with the Bunt community's reverence for their buffaloes, gradually took the form of a traditional event. "The Bunts or even other owners of the Kambala bulls dote on them and employ people to maintain them," said Kadamba.
The objection
It was not until the late 1980s that the custom turned into a competitive folk sport with the introduction of double-track races, the first of which was held in Buntwal in 1989. This is when the accusations of turning the traditional event into a mindless race that involves betting and cruelty to animals were first raised. Union minister for women and child development Maneka Gandhi was the first to object to Kambala, asking district officials to stop the racing event, reasoning that it bred "undesirable" tendencies in the society.
PETA followed up with a sustained campaign against other similar forms of animal sport prevalent in Tamil Nadu, Maharashtra, Karnataka and Punjab. Consequently, the Supreme Court in May 2014 banned sports such as bull-taming and bullock-cart racing across the country. At the same time, it granted states the power to implement laws on this issue as long as they did not violate the Central law. Consequently, Karnataka High Court declared Kambala illegal in 2016. The ban triggered discontent in coastal Karnataka. In one instance, proponents of Kambala paraded about 300 buffaloes in Mangaluru city, bringing the traffic to a halt for hours. People from Tulu film industry also joined the fray. Actor Jagadish Bolar, who took part in the protest in 2014, called Kambala a part of their culture and asked that it be preserved while ensuring that animals are not hurt.
The politics of it
To placate the people, all political parties in the state facilitated passing of Prevention of Cruelty to Animals (Karnataka Amendment) Bill, 2017. Passed this July after getting a formal assent from the president, it is now valid until January of next year. However, PETA challenged this ordinance in the Supreme Court, which is set to hear the arguments this Friday.
Ivan D'Souza, chief whip of the Karnataka Legislative Council, told Firstpost that the Bill was drafted keeping in view the state's cultural aspect. State food and civil supplies minister UT Khader said Kambala is one of the jewels of the state's culture. He said the state will try to impress its importance upon the Supreme Court. Further, he said Karnataka chief minister Siddaramaiah has assured that if need be, an ordinance will be passed to preserve the sport.
Kambala races that draw the largest crowd are scheduled to take place next fortnight. Ashok Rai, a pro-Kambala leader, said they hope the apex court will see reason in their appeal. He argued that Kambala cannot be compared to other animal sports such as Jallikattu and bullock-cart racing as there have been no deaths or mass injuries at any Kambala race.
Read Part 2: How the buffalo-racing sport helped counter Naxalism in a coastal hamlet
The author is a Mangaluru based freelance writer and a member of 101Reporters.com, a pan-India network of grassroots reporters. He tweets @mraghuram12
India
Uttar Pradesh Chief Minister Yogi Adityanath has urged that only a minimum number of people should participate in the yatra and directed strict implementation of COVID-19 norms
India
The top court had taken suo motu cognisance and said it cannot allow the UP government "to hold 100 percent physical Kanwar Yatra in view of COVID"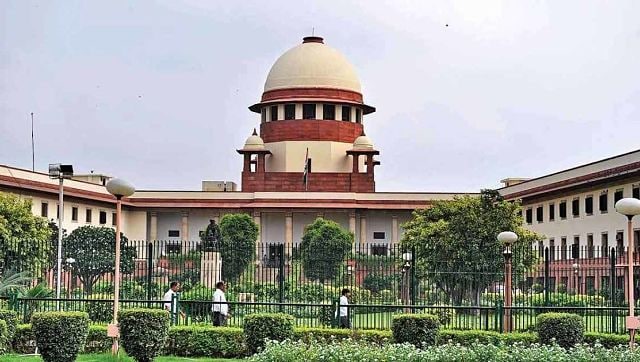 India
A plea by Leichombam Erendro's father alleged that Erendro was detained under the NSA solely to punish him for criticising BJP leaders purportedly advocating cow dung and cow urine as cures for COVID-19