Kala Azar in India: Patients detected with PKDL, skin manifestation of the disease, say treatment is unbearable
From the epidemiological perspective, PKDL has to be treated promptly as it acts as a reservoir of the leishmaniasis parasite that causes Kala Azar.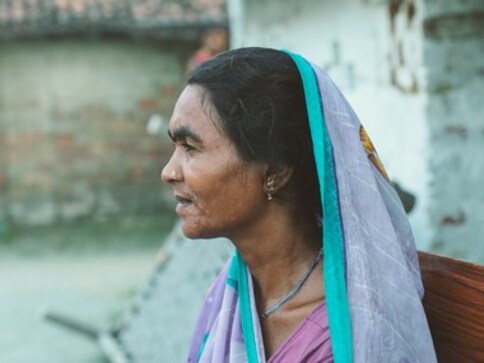 Editor's note: Kala Azar is a neglected disease and is characterised by bouts of fever, weight loss, anaemia, and an enlargement of the spleen and liver that shows up as a pot belly. It is largely a disease of the poor. This is the third in a three-part series on the disease and those it affects.
Ten days after taking miltefosine tablets, 51-year-old Lalmati Devi Rai, stopped her medicines. She was taking the medicines for Post-Kala Azar Dermal Leishmaniasis, a neglected form of Kala Azar that manifests into skin disease.
"The medicine increased the heat in my body. I can barely eat food. The disease is not going away," said Lalmati.
While Kala Azar is potentially life threatening, PKDL is by and large a disease which creates very few problems in the life of the patient. The patient suffers no fever, or even itching for that matter. The problem is by and large cosmetic.
However, from the epidemiological perspective, the disease has to be treated as soon as possible as it acts as a reservoir of the leishmaniasis parasite that causes Kala Azar. The parasite spreads via the bite of a sandfly. Kala Azar is a life-threatening disease if not treated. The government has committed that it will eliminate the disease by 2020. Elimination means that the disease has to be brought down to less than 1 case per 10,000 population in a block.
PKDL is being treated with a three-month course of miltefosine tablets. The drug was earlier used to treat Kala Azar before scientific reports of developing resistance appeared after ten years of use. It is also used to treat cancer. The oral drug has side effects, the most common being vomiting, diarrhoea, gastritis, toxicity in the kidneys, among others.
After a bout of Kala Azar earlier year, nine-year old Shristi was detected with PKDL this August. She has mild discolouration of skin which is called macular variety of PKDL.
"She cries every time we have to take the medicine. She says her stomach hurts. She also vomits. She lost weight after we started the medicine. She barely goes to school," said her mother, Rinku Devi Rai, who lives in Rampur village in Saran district.
Her mother gave her the medicine in the night after dinner only so that she can sleep through the side effects.
This medicine is hard to comply with. "It is hard to motivate patients to continue taking the medicines. Only if we keep in touch constantly with them do they comply," said Raj Kishore Rai, an IEC officer of Drugs for Neglected Diseases Initiative (DNDi).
Besides, the medicine cannot be given to pregnant women, and is teratogenic, that is, it can either disturb the pregnancy or cause congenital malformations.
"We ask women if they are pregnant before prescribing the medicine. Even after the medicine ends, women cannot become pregnant for the next five months," said Dr Ram Shankar, who handles all the Kala Azar cases in Chhapra District Hospital.
A pregnancy test is mandatory before prescribing the medicine, as per the guidelines issued by National Vector Borne Disease Control Programme or NVDCP. The guidelines also say that the treating doctor should ensure that women take a contraceptive for a short while. If either testing or contraceptive is not available, the woman should be offered alternate treatments or just wait before these two are guaranteed. However, Dr Shankar said that they just ask the women, and women are usually aware about their own pregnancies.
These pre-conditions make miltefosine a hard drug to administer.
A 2007 study published in Therapeutics and Clinical Risk Management by a renowned clinician, Dr Shyam Sunder from Banaras Hindu University and a World Health Organisation official, Piero Olliaro reviewed the various studies related to miltefosine use for treatment of Kala Azar (not PKDL) and urged governments to devise strategies to monitor the treatment closely.
"It is therefore important to devise strategies to monitor the effects of miltefosine (both in terms of real-life efficacy and toxicity) during large-scale deployment," the study said. Another study in 2015 led by Dr Shyam Sundar said that perhaps that treatment should be directly observed, or that patients should get their medicines from a health worker everyday, like in the case of TB treatment
Case studies described in research papers have shown alarming side effects such as corneal defects. As per a study published in PLOS Neglected Tropical Diseases, five patients from Bangladesh were found with corneal complications, with one patient losing his eyesight after taking miltefosine. The authors of the study urged effective pharmacovigilance of the drug and periodic follow-up of patients and preparing a drug-brochure explaining the side effects of the drugs.
The patients, so far, are called every month to the clinic. But the follow up of the patient if he or she falls off the radar is not very good, said health workers in Bihar.
In the meanwhile, the government claimed there are no cases that are lost to follow-up in the state. "The states are showing 100 percent compliance," said Dr Nupur Roy, additional director, National Vector Borne Disease Control Programme.
Rajendra Prasad Memorial Research Institute in Patna along with Drugs for Neglected Diseases Initiative or DNDi is conducting a clinical trial trying to reduce the treatment period. "We are trying to simplify the treatment from 12 weeks to 3 weeks," said Dr Suman Rijal, director of DNDi Regional Office in Delhi. "That can increase compliance."
(Drugs for Neglected Diseases Initiative supported the reporting of this series)
Explainers
Richard Sharp is under investigation for helping ex-prime minister Boris Johnson secure an £800,000 loan just weeks before being appointed to the post in February 2021. Now, the furore over Gary Lineker has seen fresh calls for him to step down
Explainers
Democratic lawmaker Aisha Wahab introduced the bill just a month after Seattle voted to outlaw caste discrimination. This issue has come to the fore in California since 2020 when the employment regulator sued Cisco Systems on behalf of a low-caste engineer. But some claim it will further fuel instan
World
The adjustments reflect a movement that is currently underway at museums all over the world, spurred by Russia's invasion of Ukraine