Jyotiraditya Scindia condemns Nitish Kumar's alliance with BJP, calls it betrayal of people's mandate
Senior Congress leader Jyotiraditya Scindia Friday strongly condemned Nitish Kumar's decision to sever ties with mahagathbandhan as betrayal of people's mandate and termed the formation of a new government in the state with the BJP as an 'unholy alliance'
Patna: Senior Congress leader Jyotiraditya Scindia Friday strongly condemned Nitish Kumar's decision to sever ties with mahagathbandhan as betrayal of people's mandate and termed the formation of a new government in the state with the BJP as an "unholy alliance".
Scindia asserted that the party would vehemently oppose the unholy alliance. Scindia, who along with JP Agarwal held a meeting with party office bearers at Sadaquat Ashram here, came down heavily on JD(United) president Nitish Kumar for deserting the grand alliance and joining hands with BJP. Although, he did not name Kumar during his press conference.
"People gave mandate for five years to grand alliance of which Congress, JD(United) and RJD were partners. It was the responsibility of GA to live upto the expectations of people but due to some reasons ... There are people who used to comment (criticise) on the BJP, and BJP used to comment on them. Sensing the opportunity, they deserted the grand alliance and formed an unholy alliance," Scindia told reporters here.
The party would strongly oppose the person who can stoop to any level to grab the power, Scindia said in an oblique reference to Kumar.
He said that "Our party workers and leaders will take it (betrayal) to every village, panchayat and ward in urban areas telling people about the unholy alliance."
Asked about the charge that Congress could have saved the alliance, he said that there is no point in discussing or conducting post-mortem on the issue that has already happened. "Because it was a wrong decision (severing ties with grand alliance) and against the people's mandate and thats why it is an adharm ka gathbandhan (unholy alliance)," he said.
In reply to a query as whether Congress will remain in alliance with RJD, Scindia said that "Right now, it is our (Scindia and Agarwal) responsibility to have a discussion with party office bearers, MLAs, MLCs, frontal organisations ... So far as alliance is concerned, the decision has to be taken by local leadership, party in-charge and top leadership."
In reply to a query, the senior Congress leader said that "effecting defections and splits in parties are in BJP's DNA." Scotching off rumours that his MLAs can also defect, he said that "Let me put a full stop on the rumours milling around ... all my MLAs are sitting in front of you (media persons) and are committed to work for the party."
Though party sources said only 18 out of 27 MLAs attended Friday's meeting chaired by Scindia.
Scindia, however, did not entertain any other questions such as whether or not his party would participate in RJD's proposed 27 August rally in Patna.
Bihar Congress chief Ashok Choudhary said the party has resolved to oppose the state government and will agitate right from block to state headquarters level to uproot it.
He announced that the party will hold a massive rally in Patna after Dussehra. Earlier on Friday, the party held a meeting in which two resolutions were passed which was read out by the Congress Legislature Party leader Sadanand Singh during media interaction.
In the resolution, the party said that the massive mandate people gave to the grand alliance by defeating communal forces but the JD(United) led by Nitish Kumar betrayed the people by joining hands with the same communal forces.
The Congress legislature party strongly condemns the JD(United)'s decision, Singh said and added that the party has also resolved to raise the issue of betrayal with the people's mandate, both inside and outside the House.
Senior Congress leaders from Bihar like Shakeel Ahmad Khan, Awadhesh Kumar Singh, Madan Mohan Jha, Vijay Shankar Dubey, Ashok Kumar and others were also present on the occasion.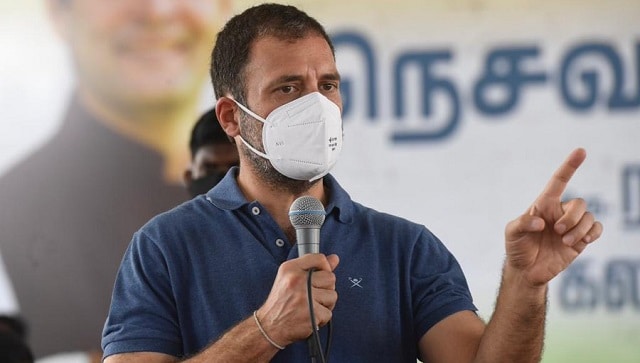 India
Congress leader Rahul Gandhi said there is a fight between two ideologies in the country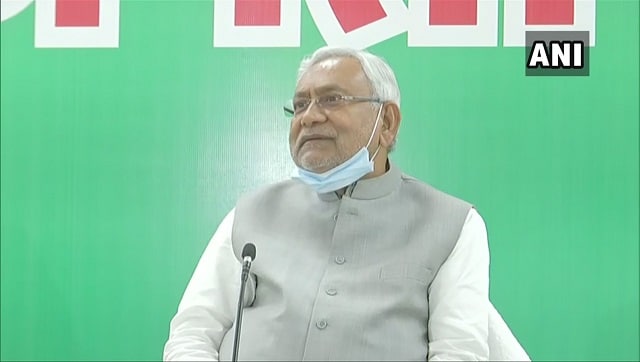 Politics
Caste Census has become a key political issue in Bihar. Most of the parties in Bihar, including the Rashtriya Janata Dal (RJD) which is in Opposition in the state, have called for Caste Census
Politics
Addressing a seminar on 'Threat of Dynastic Parties to Democratic Governance', Nadda said dynastic parties, where a person's interest reigns supreme, lack ideology and are a threat to the idea of democracy